10
Prince Harry and Meghan Markle announced their engagement back in November, following a statement from Queen Elizabeth and Prince Philip who said they were "delighted for the couple and wish them every happiness." Prince Harry proposed at Nottingham Cottage at Kensington Palace in London, and the world watched as they tied the knot in May at St. George's Chapel. Now, the royal couple is enjoying even more happiness — The Kensington Palace has announced that they're expecting.
"Their Royal Highnesses The Duke and Duchess of Sussex are very pleased to announce that The Duchess of Sussex is expecting a baby in the Spring of 2019," the Kensington Palace tweeted, announcing that Markle is about 12 weeks along.
Of course, Twitter reacted with pure excitement. Here are 10 tweets that perfectly sum up how the world feels about the pregnancy.
1. Fan Are Excited, to Say the Least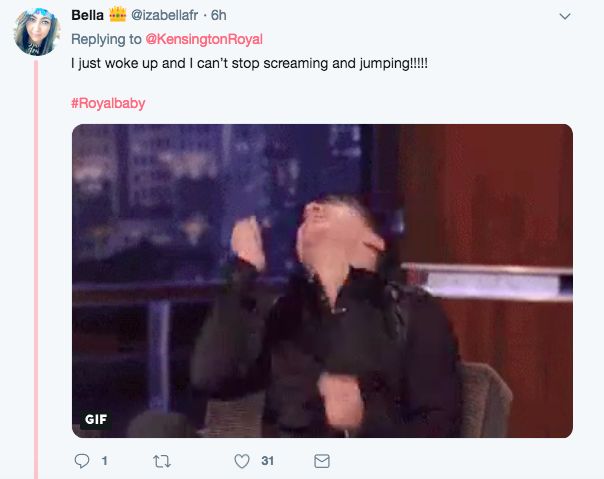 Photo via Twitter
2. It's Great News to Wake up to, After All

Photo via Twitter

3. There's Really No One out There Not Thrilled Right Now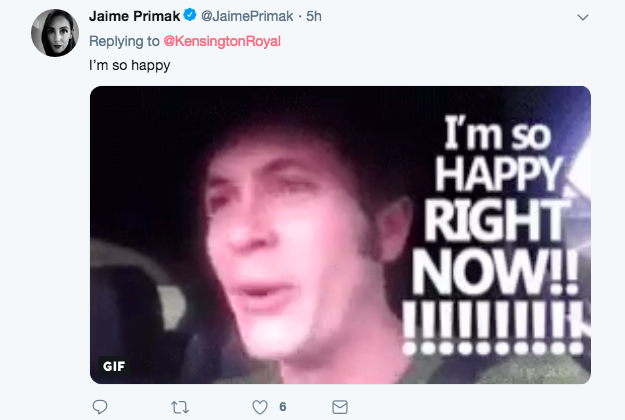 Photo via Twitter
4. Fans Just Ask the Paparazzi to Take It Easy

Photo via Twitter
5. They're Also Making Some Baby Name Suggestions

Photo via Twitter
6. And Welcoming the Soon-to-Be Parents to the Club

Photo via Twitter
7. They're Pretty Confident Prince Harry and Markle Will Make Phenomenal Parents

Photo via Twitter
8. That's a Popular Opinion, Anyway

Photo via Twitter
9. They're Excited for Another Good Heart in This World

Photo via Twitter
10. And Calling the Little One Lucky to Have Such Parents

Photo via Twitter
More on Meghan Markle:
--
AnnaMarie Houlis is a feminist, a freelance journalist and an adventure aficionado with an affinity for impulsive solo travel. She spends her days writing about women's empowerment from around the world. You can follow her work on her blog, HerReport.org, and follow her journeys on Instagram @her_report, Twitter @herreport and Facebook.