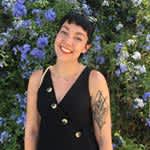 4.24k
Pie > cake.
Ruth Bader Ginsburg was no stranger to adversity.
As a student of Harvard Law School in the mid-1950s, she was asked by the dean of the college why she and the eight other women in her class were taking up seats that could be filled by male students. Ultimately leaving Harvard, she went on to graduate from Columbia Law at the top of her class — yet, was rejected from every position she applied to. And in one of her first jobs, as a member of the faculty at Rutgers Law School, she discovered she was being paid significantly less than her male colleagues. (Her protests over this earned a raise not only for herself, but for other female faculty members, as well.)
Of course, that barely skims the surface of the number of battles the late-Supreme Court justice fought. Below, here are nine RBG quotes that sum up her extraordinary resilience and dedication to change — two elements of her legacy that we must embody ourselves in the days to come.
1. "Fight for the things that you care about. But do it in a way that will
lead others to join you."
2. "Real change, enduring change, happens one step at a time."
3. "I ask no favor for my sex. All I ask of our brethren is that they take their feet off our necks."
4. "Women belong in all places where decisions are being made."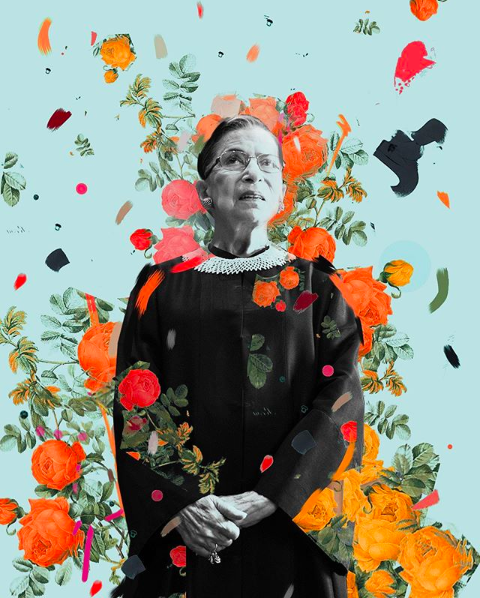 Art via @lizzie.gill.art
5. "When I'm sometimes asked 'When will there be enough [women on the Supreme Court]?' and I say 'When there are nine,' people are shocked. But there'd been nine men, and nobody's ever raised a question about that."
6. "Feminism [is the] notion that we should each be free to develop our own talents and not be held back by manmade barriers."
7. "If you have a caring life partner, you help the other person when that person needs it. I had a life partner who thought my work was as important as his, and I think that made all the difference for me."
8. "Women will have achieved true equality when men share with them the responsibility of bringing up the next generation."
9. "I would like to be remembered as someone who used whatever talent she had to do her work to the very best of her ability."