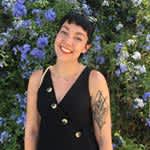 4.24k
Pie > cake.
Promotions aren't based on performance alone. Oftentimes, they're based on perceptions of performance — and that's maybe especially true in corporate environments.
If you want to be perceived as an ultra-promotable person to your company's leadership, there are a few things you can do now to elevate your image, according to CEOs we heard from.
1. Know how you contribute to your company's bottom line, and demonstrate that knowledge.
"The number one way to prove you are ready for a promotion is if you can answer the question of how you contribute to the company's bottom line, either through creation of revenue, creation of new ideas or products, improvements on current products or ideas, or cost reductions," Jill Ferguson, an FGB VIP, founder of Women's Wellness Weekends and author of 11 books, including four business books for women, said. "The second thing is to understand how your work fits into the company's vision, mission, and values.'
2. Display initiative, often.
"An easy way to seem more promotable is to take initiative and keep learning and asking questions," Loren Howard, CEO of Prime Plus Mortgages: Hard Money Lenders Arizona, said. "For me, it shows that they are eager to learn, want to learn more about the business and are willing to go the next mile. It definitely gets attention when you are eager to learn."
3. Be thorough.
"Current work needs to be done at a high level and with extreme care — basically, they've figured it out," Casey Halloran, Co-Founder & CEO of Costa Rican Vacations, said. "They should also have a willingness to do more, take on hard jobs, and participate in meetings or on ad hoc teams."
4. Show an awareness of goals that aren't your own.
"It isn't about showing you do the most or that you work the most hours," Harry Anapliotis, Marketing Director at Rental Center Crete, said. "Instead, focus on being open and interactive in meetings. Share creative ideas that could benefit the company while giving suggestions, where appropriate, that could benefit other team members — all in a way that doesn't overstep a mark and create tension, but is instead genuinely helping others out. It is this sort of bigger picture thinking that shows you have the company's best interests in mind, and that you could be ready to take on a higher, more senior position."
5. Make a point of being proactive.
"Be proactive instead of reactive," Daniel Foley, founder and CEO of a digital marketing company, said. "If you can volunteer to solve a problem before being asked, then this will put you in good standing. Being recognised as the go-to person and an asset to the company will put you prominently on your supervisor's mind."
6. Similarly, you should anticipate your boss' needs.
"The No. 1 way to instantly become more promotable is to do things to help out your boss without being asked," David Walter, CEO of Electrician Mentor, said. "For example, you know that the paperwork files need to be cleaned out and stored at the end of each month, and you know your boss normally goes ahead and takes care of this. When the next time comes, do it for him or her. I know that's a basic example, but it's effective."
7. Don't be the resident "ideas" person.
"The most promotable trait to me is having the ability to execute on plans both grand and small," Rex Freiberger, CEO of Discuss Diets, said. "There are a lot of 'idea guys' out there. People who can come up with things that sound great on paper and get everyone excited. They may make good leaders in that they inspire others, but if they can't execute and iterate on the idea until it shines, they're just leading a team blindly."
8. Be mindful of how your communication is impacting your image.
"When we promote people, we ultimately look for individuals who are proactive communicators. These are employees who have shown tenacity and an ability to solve problems without oversight, but who know when they need to reach out and get help from someone, or even just for a second opinion," Dan Bailey, President of WikiLawn, said. "Communication is critical in all aspects of business, and employees who understand this are far more likely to be considered for promotion."
9. Don't put all your eggs in one skillset basket.
"The best way, in my opinion, is to become multi-dimensional," Ben Walker, CEO of Transcription Outsourcing, said. "This is not to say you should be a jack of all trades but a master of none. But you should at least wear two hats and not be too basic. So if let's say you're a content writer, it would also benefit you to be knowledgeable about other forms of content creation like graphic design or video editing. Others will eventually notice that and present offers to catch you by surprise.
10. Improve on processes without being asked.
"A great method to seem more promotable is to get creative and try to come up with more productive ways to perform various tasks," Hassan Alnassir, founder and owner of Premium Joy, said. "Merely sticking to your job and the exact instructions communicates to your manager that you're an average employee that's just like everybody else rather than someone with more skills who deserves their attention. When you repeatedly improve how the jobs are carried out in the company, your supervisor will eventually notice."
11. Be a problem solver — not a problem presenter.
"Being a problem solver and not a problem presenter or causer is a game changer," Brian Robben, CEO of Robben Media, said. "It will get you job security, raises, and promotions — trust me. My employees who solve problems, those known and unknown, are held in special regard. When it comes time for promotions, they will immediately get it, no questions asked. Their body of work is substantial. Their results speak for themselves. If you're trying to get promoted, solve problems, big and small."