Scoring your dream job is easier said than done. No matter how motivated you are, it's difficult to know what specific steps you should be taking in your day-to-day routine in order to advance your career. But there's one company that wants to make all of that easier.
Accenture, an employer that cares deeply about its employees' career development, conducted some eye-opening research in order to help more women get on the "fast track." In the study, "fast-track women" were defined as women who have become an owner, partner, or c-suite executive within less than 26 years; women who have become an EVP in less than 21 years; women who have become a VP in less than 16 years; and women who have become a manager in less than five years.
Accenture surveyed 469 working women in North America, 87 of whom were classified as being on a fast track. The study was an extension of the company's "Getting to Equal" research that was conducted in conjunction with International Women's Day (among other findings from the research? Working moms are just as ambitious as women without kids.)
Mary Hamilton, Accenture Labs Managing Director based in Silicon Valley, explains that the survey was conducted in order to help women identify tangible ways to develop their careers. "What we found is that fast-track women seem to adopt similar strategies," she says. "They have a better digital fluency, they immerse themselves more deeply in tech, and they manage their careers more practically."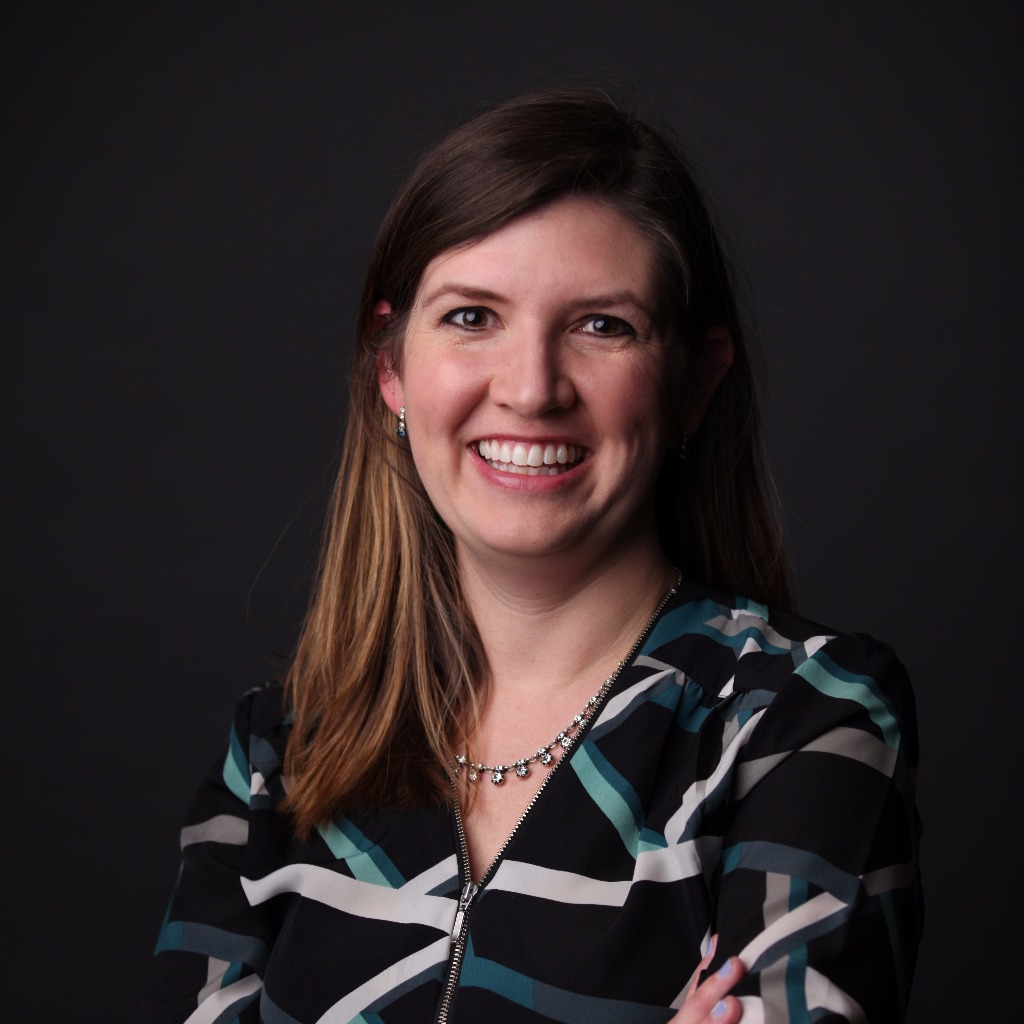 Mary Hamilton, Accenture Labs Managing Director
Accenture is hiring like crazy, making it their mission to help women achieve their career goals. Here's how they're doing it:
1. Encouraging mentorship.
Accenture found that fast-track women are more likely to have a mentor who acts as their advocate or helps them navigate their career path (74%, vs. 60% of average-track women). If you've struggled to find a mentor or sponsor at work, it may be worthwhile to consider moving to a company like Accenture, where mentorship is encouraged in both formal and informal ways. Every new hire at the company is assigned a career counselor who works with them throughout their tenure at the company, and mentor/mentee relationships take shape in more casual ways as well.
"We have a grassroots 'Mothers on the Move' program that matches people up, whether it's an employee with special needs children or a nursing mom," Hamilton says. "Whatever your dynamic is, we try to match mentors up that way." She adds that for her personally, finding and developing her own mentor relationships with both men and women has been a crucial part of her work experience, especially in the technology space.
2. Emphasizing goal-setting.
Leaders at Accenture know a thing or two about setting goals. Earlier this year they announced plans to reach a truly balanced workforce by 2025, building off an earlier goal to achieve 40% women new hires — a goal they surpassed a year early. The company also plans to grow its percentage of women at the managing director level to 25% globally, by 2020.
Company leaders encourage individual employees to approach their future with a similar goal-oriented mindset. Why? Because their research revealed that a vast majority of fast-track women — 85% — have a clear vision of their long term career goals (vs. 62% of average-track women), and that 67% of fast-track women (vs. 39% of average-track women) aspire to occupy a senior leadership position.
The study also indicates that 63% of fast-track women have negotiated a pay raise, and two thirds of those women received a raise equal to or more than what they asked for; in contrast, only 48% of non-fast-track women said they've negotiated a pay raise.
Accenture utilizes its Women's Network — whose motto is "Defining success. Your way." — to help women define their goals and set a path that works best for them. Through an online forum, women can share experiences and gather advice and insights from their colleagues.
The firm also has nearly 90 local women's networking groups across 30 countries to help female employees take advantage of a range of networking and development opportunities. Moreover, employees at Accenture can take part in a number of career growth initiatives, such as customized training focused on developing management skills.
3. Helping employees hone their digital skills.
If you want to get on the fast-track, you're going to have to hone your digital skills, and Accenture — which has just been honored by AnitaB.org as one of the top companies for women technologists — may be the best place to do that.
Why is tech so crucial to you career? Accenture found that 84% fast-track women believe that digital plays a very important role in advancing their careers, 78% are early adopters of new technology devices and services, and 51% are continuously proactive about learning new digital skills.
If you're super intimidated by technology, keep in mind that there are some seriously simple ways to embrace technology in baby steps. Hamilton explains that for her, the digital world has helped her to connect with senior leadership. "I've met a few of our senior leaders, and, after talking with them for just 10 minutes, have been able to very quickly develop a relationship with them by adding them to my social media stream," she explains. "They get to see what's happening with me [and vice versa]. It's never too late to take small steps and do things you're comfortable with that create visibility."
Some employers, Accenture among them, prioritize digital fluency — and are doing great things to help employees get there. Accenture has over 2,300 online learning boards, searchable by topic, available to all employees who wish to strengthen their skills and knowledge in a particular area. The forums are curated by subject matter experts within the firm.
Hamilton says these training programs have helped her understand what kinds of topics are important to people at Accenture. "A lot of those are digital," she says, "and if you contribute to a learning board and help curate it, you gain additional skills."
Accenture also has an incredible Women in Technology program, which accelerates the careers of high-performing women toward the position of Technical Architect.
The bottom line is that there are some concrete steps you can take if you're hoping to advance your career as quickly as possible. And in addition to prioritizing mentorship, goal-setting, and tech skills, you should simply be making sure you're working for an employer that wants you to advance (that's what the fast-track women are doing — 78% of them think it is important to work for a company that has a good reputation for helping women advance, vs. 66% of average-track women!). You can start today by checking out job openings at Accenture!
--
Fairygodboss is proud to partner with Accenture. Find a job there today!