2.3k
64% of managers don't believe their employees will be able to keep up with the future skills their jobs will require, a report by Gartner finds. Meanwhile, 70% of employees say they haven't yet mastered the skills they currently need for their roles.
That's just part of why it's so important to continue to upskill and identify learning opportunities. And as someone committed to career development and success, you're always looking for ways to improve your skills. This is true whether you want to stay with your current employer or move on to a new one.
At the same time, it can be difficult to avoid raising eyebrows if you're obviously committing to improving and growing your career. Your manager and colleagues could become suspicious that you're looking for other opportunities. So, how do you grow your resume skills without worrying your current employer that you're going to quit?
1. Take courses.
Many employers offer free or low-cost education to their employers, through programs like in-house seminars and college tuition reimbursements. This is an excellent opportunity for you to gain skills and even earn a degree without having to pay exorbitant fees — or make your manager suspicious.
If you don't have access to these opportunities, consider free or low-cost alternatives. "If you want to build on your existing skills, I heartily recommend something like https://www.edx.org," Kate VonDerheide wrote in the Fairygodboss community feed. "It's a MOOC (Massive Open Online Course), a coalition of universities around the world who offer courses online that you can audit for free or pay a small fee for….There are courses for just about any topic you can imagine, [and] this is probably the most accessible way to gain more knowledge."
Liz Milne agreed. "I found a bunch of free courses to do during lockdown; some are now paid, but many are relatively cheap: Reed, LinkedIn Learning and Google Digital Garage all spring to mind," she wrote.
2. Volunteer to take lead projects or fill gaps.
"Look for needs and fill them," Keri Wilson suggested. "You'll meet people, help them out, add value, and learn new skills. Be visible. The learning opportunities could be right in your own backyard."
The next time you see an opportunity to lead a project, seize it. Your manager will appreciate you taking initiative, and you, in turn, will gain valuable skills.
Or, if you notice a problem, work on finding a solution. This, too, will allow you to show your insights and help you demonstrate your skills — not to mention gain new ones.
3. Look for opportunities to secure a mentor — in-house or outside your organization.
Finding a mentor, whether it's in your organization or outside of it, is another helpful resource for growing your skills, as well as honing your career trajectory.
One community member suggested looking to lateral mentors, too. "Make friends with people in different departments in your company, including (and especially) at your level, ask them what it was like starting out, if they are enjoying their job and what they did to prepare for the role," they wrote.
Mentors are valuable in other ways, too. They can offer you advice, for example, and answer your questions, all while serving as a role model.
Growing your resume skills is always going to be part of your career, whether or not you're actively seeking out a new role. You simply can't be held back by the idea of someone finding out — it's your career, and you must constantly learn and evolve.
What's your no. 1 piece of upskilling advice? Share your answer in the comments to help other Fairygodboss'ers!
About the Career Expert: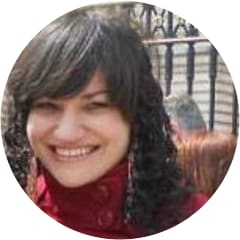 Laura Berlinsky-Schine is a freelance writer and editor based in Brooklyn with her demigod/lab mix Hercules. She specializes in education, technology and career development. She also writes satire and humor, which has appeared in Slackjaw, Points in Case, Little Old Lady Comedy, Jane Austen's Wastebasket and The Haven.