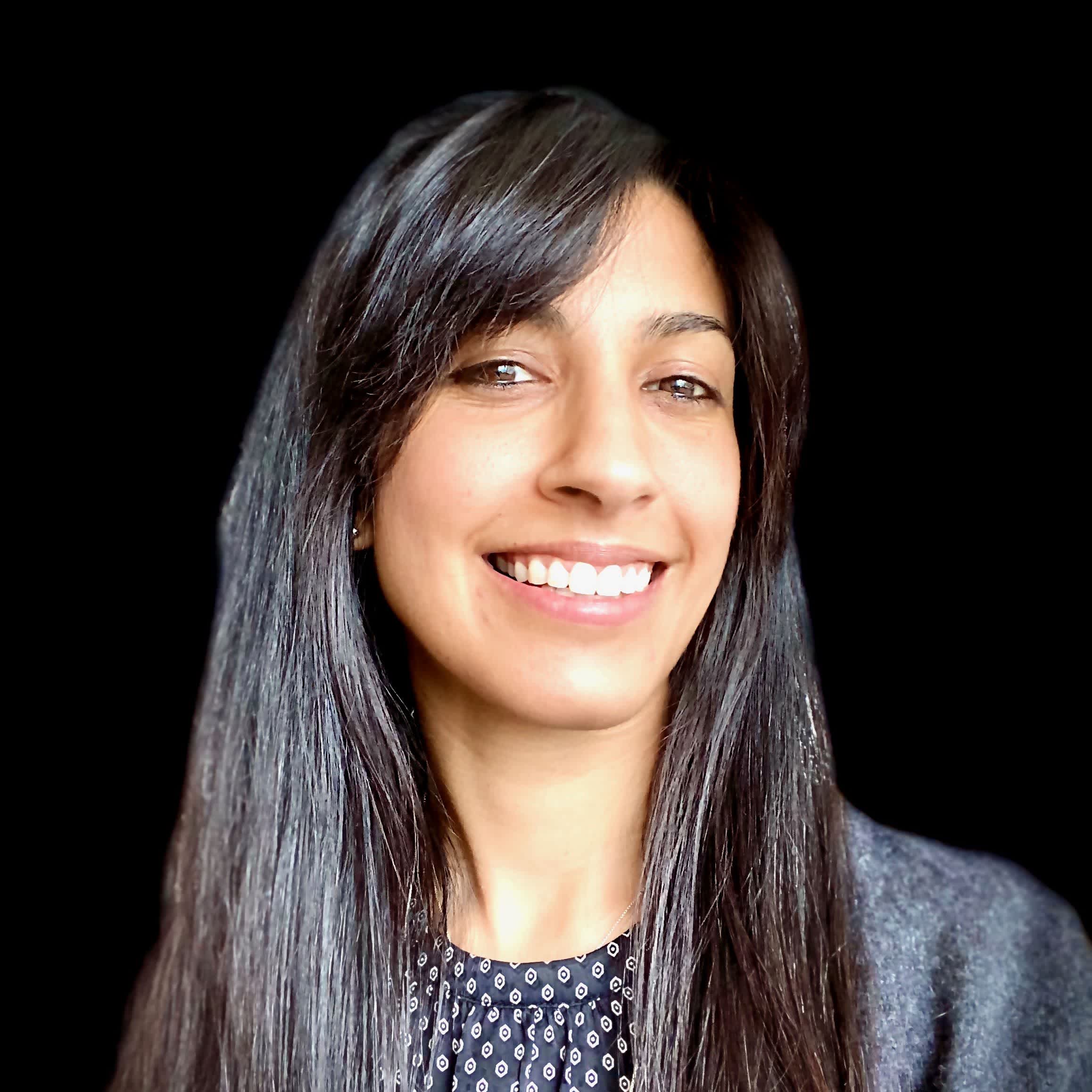 242
10 yrs in Big4 Consulting, Founder - BYONDGOOD
You're ready to move on to your next professional adventure. But your current title does a poor job of reflecting the magnitude and complexity of work you have handled in your role. How do you get recruiters or hiring managers to take you more seriously?
Should you change the job title in your resume? Should you go for a skills-based resume? That's what one woman asked recently in the Fairygodboss Community in this post: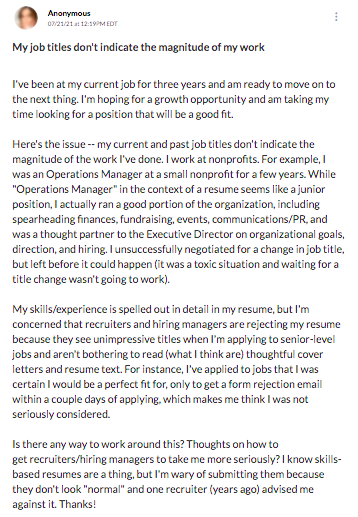 Several women commented saying they were in the same boat.
"I've rarely worked in an organization where my official title matched my role. Additionally, I've worked in organizations that reorg-ed, changed my title and not my role and others where I got added responsibility and no title change (i.e. a promotion)," one FGB'er wrote.
Here are four ways to manage:
1. Modify your title, as some FGB'ers suggested.
"I have always made the title on my resume reflect the role and not my title," wrote a FGB'er.
While many people do indeed recommend and follow this approach, it may get tricky during a reference or background check. Your title may not tie out and this may send red signals to your future employer.
A workaround could be to inform your list of references in advance, that you have modified your title to match the responsibilities you had in your previous role.
2. Focus on your achievements within the roles.
"I would focus on your achievements within these roles, even despite the titles. Use concrete numbers to show just how much you were taking on and how much of an impact you had," a FGB'er shared.
Peppering keywords that reflect your skills throughout the resume is a sure-fire way of ranking high on that tracking software. Make sure that you are highlighting skills that are relevant for the position and quantifying your achievements in previous role(s).
These are two pieces of advice I've seen from my own experience, after a decade in consulting and founding my own business.
3. Add a title to the 'Summary' section of your resume.
This should be a more generic title that reflects the skills that you would use in your target future roles. For example, the titles of Experienced Finance Professional, IT Strategy Consultant, Finance Transformation Expert, etc.
This is a very powerful tool, so handle with care! Not only does this anchor the recruiter's brain to a certain skill set (reflective of the title), it also makes them evaluate the rest of your resume with the same perspective.
4. Add a 'Key Skills' section to your resume
Yes, this can be in addition to the summary section. Use this section to highlight key skills in a bullet list format to catch the eye of recruiters and software alike.
So, should you have a skills-based resume?
As FGP VIP Joan Williams, a recruiter with 20 years of experience, puts it:
"Regarding skills-based resumes — I hate them with a passion. They do not put your experience in context. I don't know if you did xyz last year or 15 years ago. The only time I would suggest their use is if the candidate is trying to transition."
Play with the above tactics and see what feels right for your resume. Ultimately, go with what makes you comfortable and what you can speak to in an interview. You got this!