Everyone knows that technology is a historically male-dominated field. However, some companies are challenging the status quo and leading an industry charge to create more diverse workplaces. The simplest way to get more women to join your company's ranks? Recruiting top female talent through a Fairygodboss Virtual Career Fair.
In early January, Fairygodboss hosted a Virtual Career Fair exclusively for women in technology. Over 2,500 women registered for the event, and many major companies participated — including Amazon, Microsoft, Spacex, American Express, and more. Their recruiters had the opportunity to connect directly with tons of highly qualified female job seekers at the day-long virtual event.
When we say qualified, we mean it. Sixty percent of the women attending had over four years of experience in technology, and a full 20 percent had over 11 years of experience.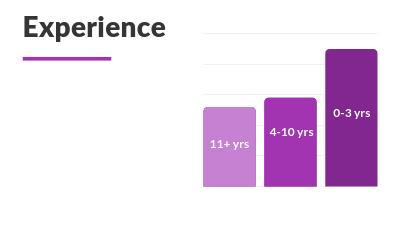 On top of experience in the field, the participants also proved to be highly educated. Almost eighty-percent of the women who participated had a Bachelor's degree or higher (and 28 percent had a master's degree or PhD!).
Perhaps most importantly for diversifying the notoriously homogenous technology field, the women made up an incredibly diverse talent pool. Over 50 percent of the women identified as women of color.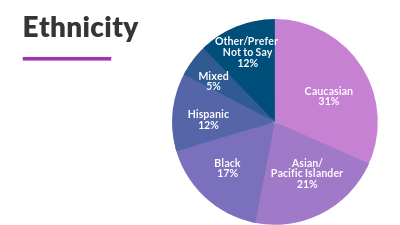 The women also represented every region of the United States, thanks to the virtual environment.
Interested in sending recruiters from your company to Fairygodboss' next virtual career fair for women? Email [email protected] for more information.