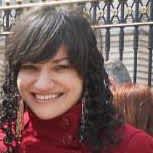 2.3k
Today's job market and hiring process look remarkably different from how they looked two years ago. As we're beginning to see a light at the end of the tunnel that is the seemingly neverending pandemic, there are more job openings and opportunities, and, in what has been deemed the "Great Resignation," people are leaving their positions and companies in record numbers, seeking new roles and even new careers.
LinkedIn is seeking to aid job seekers with its Open to Work banner. This is an optional frame for your profile picture that alerts anyone who visits your profile that you're on the job hunt. Your profile will also show up in searches for people open to work, allowing recruiters to find you.
Should you use this feature? Here are three times it can be a great tool — and three times you should avoid using it.
3 times to use the banner
You're actively looking for a new job.
The Open to Work banner is an excellent tool for spreading the word about your job
search. While it's not going to do all the work for you, it will make you and your candidacy more visible to the people who can connect you with opportunities. Remember that it's not just visible to people who visit your profile — it will also enable you to show up in LinkedIn searches when recruiters and hiring managers are looking for candidates with your skills and qualifications.
You're a freelancer who's always in the market for work.
Many freelancers are constantly looking for the next project or opportunity. Using the LinkedIn banner, you'll be able to alert others to your desire for work. Given that you're not working for a single employer, there is no need to keep your search confidential, so this ultimately functions as a marketing tool for your services.
You need a job fast.
If you need work quickly, you should be pulling out all the stops — and this is one of them. You'll get more visitors thanks to your hike in search results appearances, and that surge in attention and visibility could well be worth it. It takes very little effort to add this frame to your profile picture, so there's no real reason not to if you want a job fast.
3 times not to use the banner
You're happily employed.
When you're currently employed and happy with your work situation, it's best not to add the LinkedIn banner, even if you'd be open to other opportunities. While there are ways to limit the visibility of the Open to Work feature, be mindful that people can see it — and even if you do set your preferences such that only recruiters can see the features, it's still a risk, because you never know who knows whom.
You haven't notified your employer that you're resigning.
It's respectful to inform your current employer that you're planning on leaving before you advertise the fact on LinkedIn. While you can certainly look for a job without putting in your notice, adding this badge makes it more visible to the masses. Again, you don't want them finding out from a random recruiter they happen to know.
You're looking for an ideal fit — and it doesn't matter how long it takes.
Are you willing to wait for the perfect fit? If you're not in a rush to find a job, then the Open to Work feature could work against you. First, it suggests that you're ready for immediate work opportunities, which might not be the case. Second, if you're not willing to compromise to find work, then it's not adding much.
The perfect fit may be out there, but it will likely require time and active effort. Have an employer or company in mind? They're unlikely to fall in your lap — you need to put in the effort to make the connection. Plus, advertising that you're unemployed could make you less of an appealing candidate to your ideal employer.
About the Career Expert: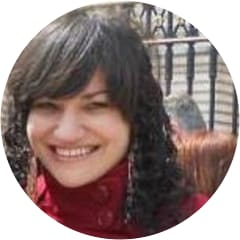 Laura Berlinsky-Schine is a freelance writer and editor based in Brooklyn with her demigod/lab mix Hercules. She specializes in education, technology and career development. She also writes satire and humor, which has appeared in Slackjaw, Points in Case, Little Old Lady Comedy, Jane Austen's Wastebasket and The Haven.