10
Pop princess Ariana Grande gave a pretty unforgettable performance at the VMA's earlier this week. But it wasn't just the glitzy costumes, dancers, and impressive vocal range that made Grande's appearance on MTV one you won't forget. The singer had us welling up at the sweet tribute she paid to her mom and grandma, who she affectionately refers to as 'Nonna.'
During the last bit of her hit single "God is a Woman," a feminist song celebrating womanhood and female sexuality, Ariana brought her family's matriarchs on stage. They were able to sing the last chorus and soak in the applause, bringing tears to the audience. You can watch the video here.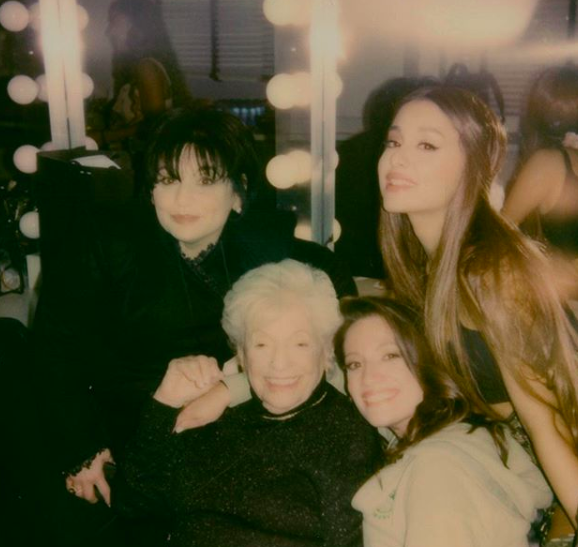 Grande might be 25 years old and a global superstar, but she still spends much of her free time with her family – especially these two influential role models. Recently, she posted a video dancing to her new album, Sweetener, with her Nonna.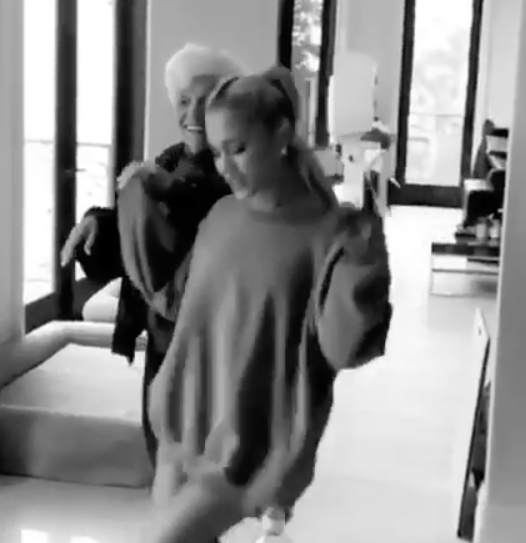 The singer's undying love for the ladies in her life shows the power of that mother and child bond. You may be sleepless/anxious/generally stressed now. But one day, your child or grandchild could be toting you on stage during their live TV performance. Or, at the very least, they'll say they love you. Each child is different, you know?
The sweet tribute also shows you're never too old to get down on MTV, which is honestly just as inspirational. Have you seen Nonna's dance moves? If you need me, I'll be taking some hip-hop classes at my local rec. center. You never know when it's going to be your time to shine.