Nykia Ashmeade Fisher doesn't believe that having feelings of anxiety or nervousness in your career are, by default, signs that you're on the wrong path. To the contrary, feeling nervous about something can mean that you believe in that thing's importance, and this could be a signal that you're on the right path.
After all, as a woman who's built her career in the male-dominated tech space, having the strength to push past nervousness is one thing that's helped her to grow.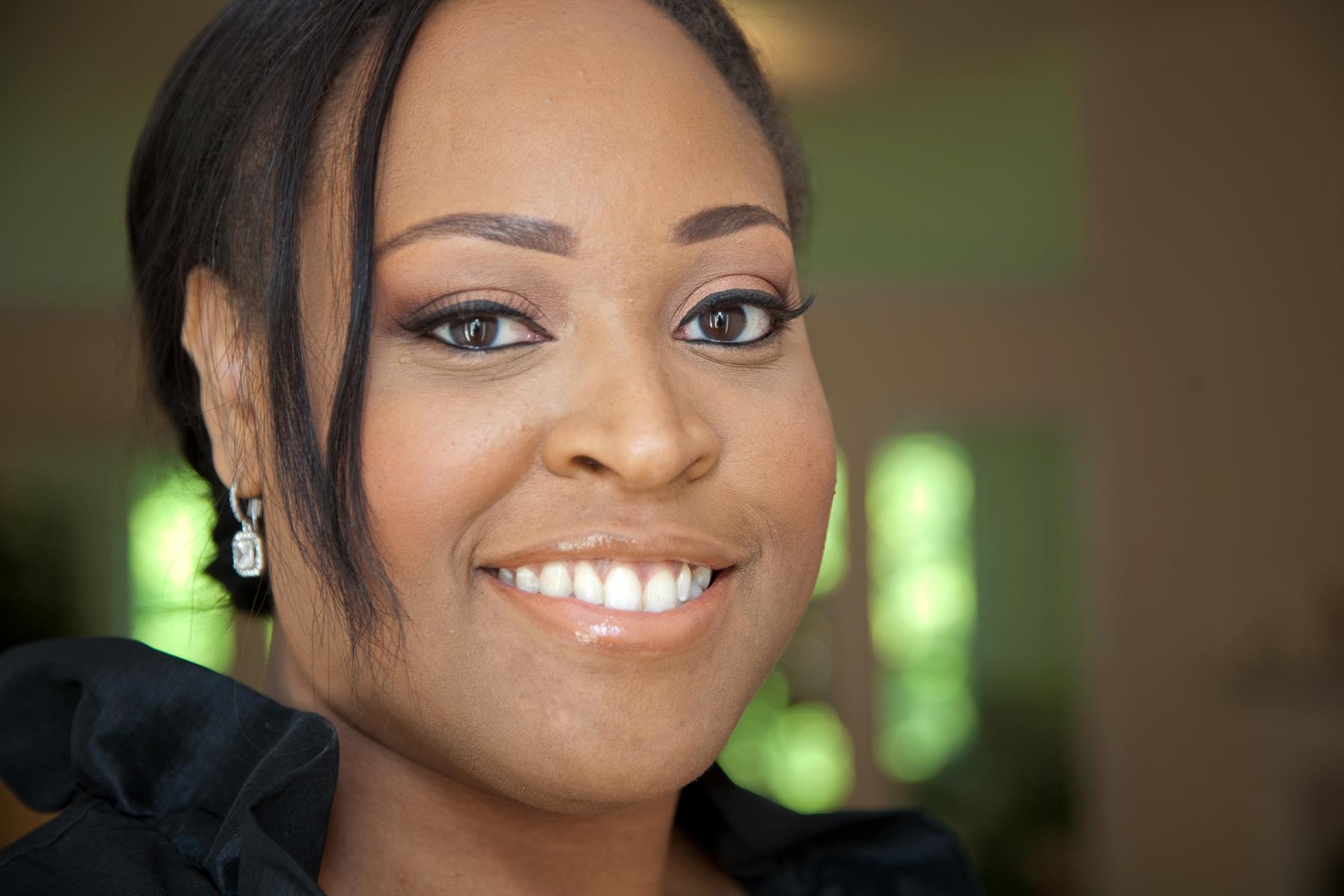 Nykia Ashmeade Fisher, Proposal Engineer at Siemens
"I speak up and I speak often," Fisher shared. "Don't be afraid to be direct and ask for what you want. If you don't ask, you'll never know if it's attainable."
Thankfully at Siemens, where Fisher is a Proposal Engineer for Siemens Digital Industries' Customer Services team, she's been consistently supported (and promoted), making the need to push for what she wants less of a necessity. But she remembers what it was like to start out as a woman in tech, which is why she believes in mentoring other up-and-coming female engineers and is happy to work for a company that puts on events like Introduce a Girl to Engineering Day.
Recently, Fisher shared with us how she's overcome obstacles as a woman in STEM, how she deals with her daily to-do list, and the most memorable piece of career advice she's received.
How long have you been in your current role, and what were you doing previously?
I've been in my current role for over five years (which includes a promotion). Prior to that, I was a Siemens Systems Engineer responsible for designing, testing, and commissioning highly customized industrial-control systems for retrofit or modernization at customer sites across the U.S.
Describe what you do in one sentence.
I develop proposals for the retrofit/modernization of control systems for a variety of industrial-power distribution applications.
What projects or programs are you currently working on? What about this type of work most excites you?
Currently, I'm working on the "454GT Retrofit Project." This project focuses on implementing an engineered solution for a popular product line that was phased out of production several years ago. My role is to develop proposals that offer the customer a smooth path to product modernization with minimal downtime. In my proposals, I must consider and incorporate the elements necessary to execute a project successfully. I really enjoy helping others, so the most exciting part is that I get to draw upon my prior systems experience and apply it in a way that allows me to anticipate potential risks/pitfalls that someone without this unique experience might not foresee.
How do you prioritize and deal with your to-do list each day?
Tools, tools, and more tools! Siemens provides access to different applications that help me meet my targets (career-wise and customer-wise). For example, I use Salesforce to keep track of my customers and the proposals I've previously provided them with or am currently working on. I also use Microsoft365 applications (Outlook, One Note, etc.). These tools help me set up reminders for myself so that I can progress towards my career goals and manage job responsibilities like signing up for training courses, and discussing my progress and future goals with my manager.
Being a woman in STEM can often come with a set of challenges. Are there any obstacles you've had to overcome?
While most of my experiences have been positive, I've also had some challenging ones. I've interacted with colleagues and customers that had erroneous, preconceived notions about me. Some have assumed that I couldn't possibly possess the knowledge or experience to add value to a highly technical conversation or concept. I've overcome this by not letting their judgements inhibit or diminish me. I speak up and I speak often. If I don't understand something, I ask questions. Usually when I do this, these preconceived notions subside.
How have you used your role to help bring up other women behind you? How do you build time into your schedule for this kind of work?
I've mentored a young, female engineer who was in the beginning stages of her career. I scheduled monthly calls with her to discuss her strengths and weaknesses. By identifying these attributes, she discovered what to highlight about herself and what to improve upon so that she could create successful interactions with coworkers and customers.
How does Siemens empower women who are pursuing careers in STEM? Do you participate in any employee networks or programs for women in STEM?
Siemens sponsors events like "Introduce a Girl to Engineering." An annual event, it's open to public middle- and high-school students in the greater Chicago area to educate and encourage girls to enter engineering. Siemens engineers speak on their education and careers to give the girls an in-depth look at what an engineering career could be. The event also includes engaging technical projects and a facility tour. This event has hosted nearly 1,500 young women since 2005.
We also are a sponsor of the Society of Women Engineers (SWE), of which I am a member, and we attend their national conference each year.
What's the most memorable piece of career advice you've received?
Don't be afraid to be direct and ask for what you want. If you don't ask, you'll never know if it's attainable.
What advice do you have for women in STEM who want to take their career to the next level?
My advice is this: put yourself out there and get accustomed with the feelings of discomfort that may arise. Embrace it and don't let it hold you back because this will help you grow. Feelings of anxiety or nervousness are a sign that you're on the right path. Whenever I make the decision to trying something new, I think of my favorite quote by Frederick Douglass. During his "West India Emancipation" speech, he stated: "If there is no struggle, there is no progress." If what you're trying to achieve isn't at least somewhat difficult, then you're not really attempting to get to the next level.
--
Fairygodboss is proud to partner with Siemens. Find a job there today!