10
Mom of 2 Busy Philipps is not here for men body shaming her on Instagram.
The Dawson's Creek star recently shared a spicy gym selfie on Instagram for #TheAwesomeChallenge, a program which donates clothes to kids in need every time the hashtag is used.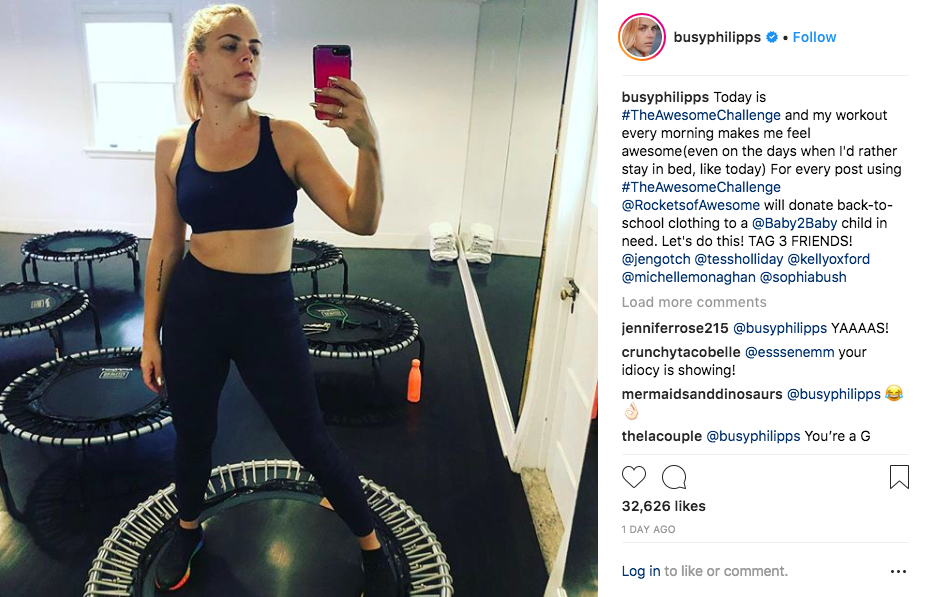 But of course, some internet troll had to take a post about charity and make it about being mean-spirited. Welcome to the web in 2018.
The commenter took the liberty to tell Busy she looked bad in the photo, pointing out her seemingly nonexistent "rolls."

Don't worry: she had the PERFECT response.

Normally, I would say kill 'em with kindness, but sometimes people need to be called out. Busy has a long history of supporting body positivity, especially amongst new mothers. Even though her daughters, Cricket and Birdie, are now 5 and 10-years-old respectively, Busy is constantly posting throwback photos of herself during her pregnancy and postpartum periods to show support for bodies of all shapes and sizes.
And she does it in hilariously relatable ways. I mean, a few weeks ago, Busy shared a photo of herself eating a sandwich during labor.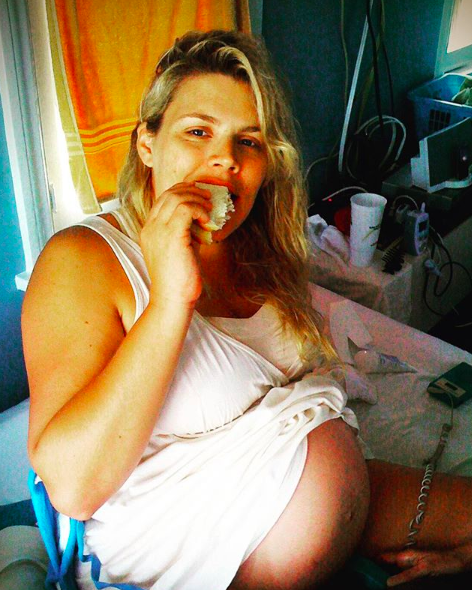 It would say that killer clapback is totally on brand for this mom. Mean commenters beware. Now I just need to get her confident self in my next salary negotiation... or at least learn to channel that confidence myself.