10
Rapper Cardi B is a modern icon. With 2 Billboard Hot 100 singles, 34.6 million Instagram followers, a new baby, and a very compelling sex-worker-to-music-sensation story, Cardi practically writes the news headlines herself.
It's really no wonder that the multi-talented star has been asked to design clothes for one of the internet's most successful clothing retailers.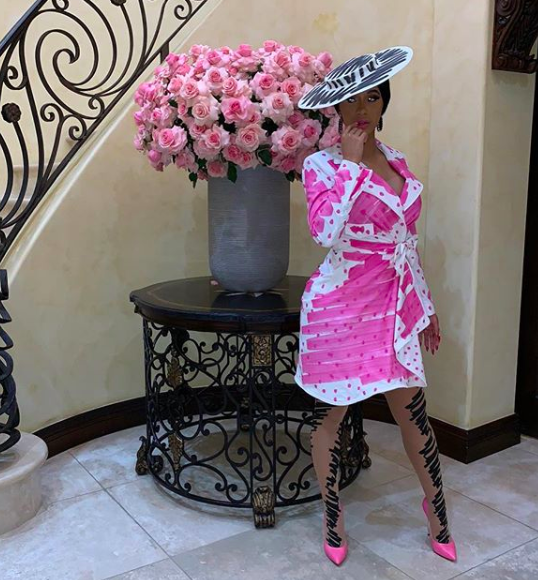 Cardi B in Moschino / Source: Instagram
Fashion Nova — an online retailer that's routinely worn by the Kardashians and mentioned in pop songs — recently beat out Forever 21, Lululemon and Adidas for popularity among young people. They've invited Cardi to design a line out Nov 17 in an effort to solidify their brand within an ever-more saturated online marketplace. Cardi's clothes will be size-inclusive, ranging from Junior to Curve, and hit an average price point is only $40.
Cardi B has always been a businesswoman. She sings about her tooth and nail rise to fame in "Bodak Yellow," and already makes $20,000 a month to wear Fashion Nova clothing amongst her appearances in the likes of Gucci, Prada, and Moschino. She's known for the passion she puts into every single project.
"Every little detail to me matters," she recently said of her line in an interview with Business of Fashion.
But even if her business venture is not surprising, what she wants to do with her newfound fashion opportunity is pretty forward thinking.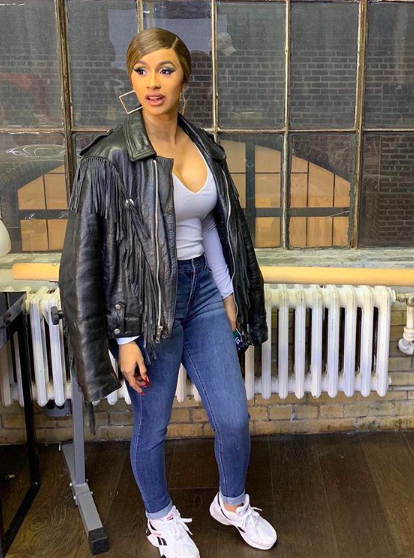 Cardi B in Fashion Nova / Source: Instagram
Cardi hopes to make her line a source of confidence for women, no matter where they're wearing it. How? By making them look like bosses.
"I want to make these women look so happy... so corporate and poppin'," she said.
She also wants to work towards democratizing fashion. Not everything has to be expensive to be worn with passion.
"I want them to look like they're wearing Gucci and Prada, but they're not, they're wearing my line," Cardi said.
Really, this big-time side hustle is proof that working moms can do anything.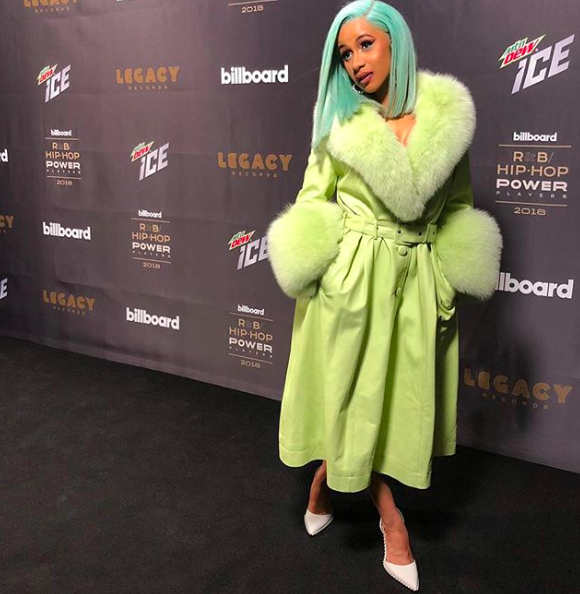 Cardi B on the Red Carpet / Source: Instagram
Cardi is the model hardworking mom. She's in the studio recording new music, traveling to shows, shooting music videos, and pursuing this side hustle that she cares so much about. And she's doing it all while being a great mom to her daughter, Kulture.
But really, the world better watch out. It sounds like Kulture is going to be just as bad of a businesswoman as her mom.
"I met my match," Cardi recently said of her daughter. "She is very demanding, like, I can't believe I have a boss."
More on pop culture: