10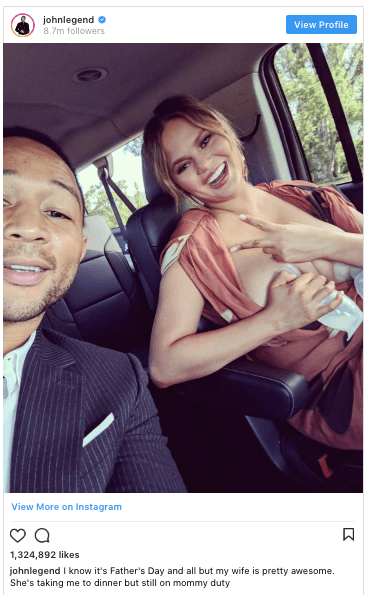 Breast milk is liquid gold, and every drop counts. Just ask any pumping mother. Mom of two Chrissy Teigen, who has discussed her struggles producing enough breast milk in the past, knows this better than anyone. So when a clumsy mistake resulted in spilled breast milk, meant for son Miles, 2 months, on her table top, she jumped into action—and shared the hilarious rescue attempts in two videos she posted to Twitter yesterday.
In the first video, Chrissy narrates as her camera records her attempts to salvage the fluid using a baster, syringe and other utensils. "Spilled my breast milk, and this is how important it is in this house," said Chrissy, who is also a mom to daughter Luna, 2.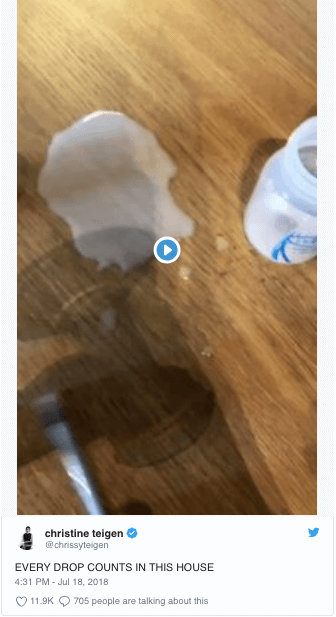 Fortunately, her attempts weren't in vain. "I got some!" Chrissy exclaimed in the second video, as she successfully poured a few drops into a barely-filled bottle. As a caption, she wrote, "I am so jealous of people with plentiful boobies."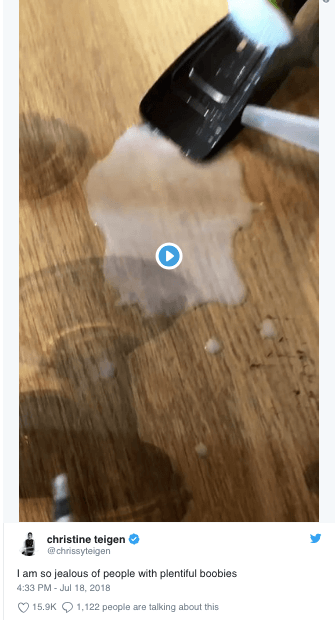 Although producing enough breastmilk has been challenging for Chrissy, she told POPSUGAR back in March that she enjoys expressing milk. "I actually loved [pumping] because I'm a collector of things, and so when I found out I could pump, I [did it] so much because I knew the more you pumped, the more milk you'd make," she said. "So I loved collecting my breastmilk and seeing how much I could get, even if it was very, very little."
The new videos, which have over 1 million views together, compelled many moms to share their own breastmilk-saving hacks, milk production woes, and breastfeeding experiences.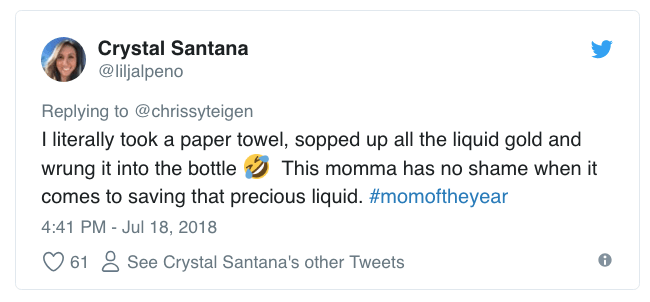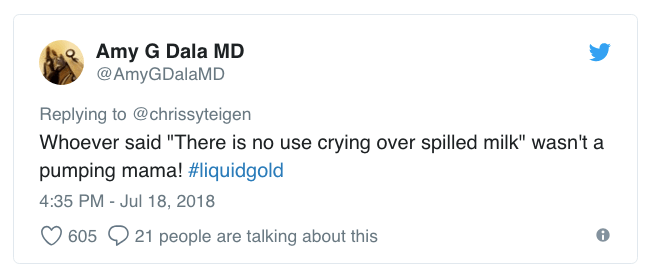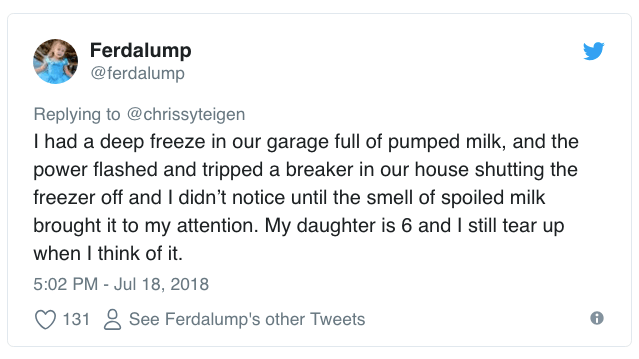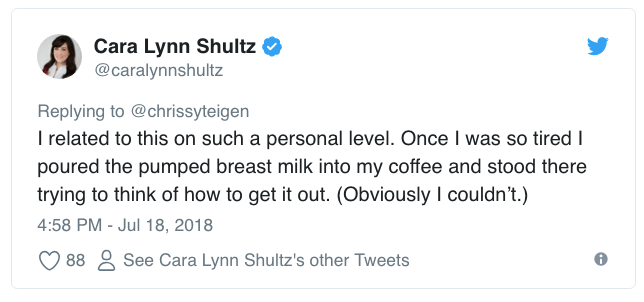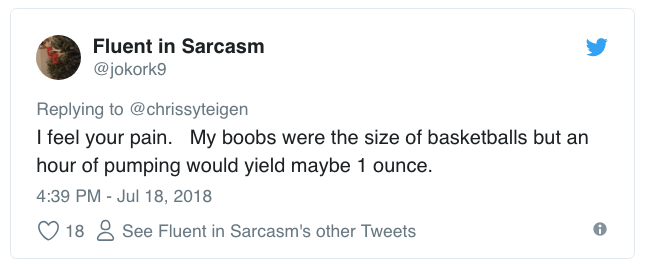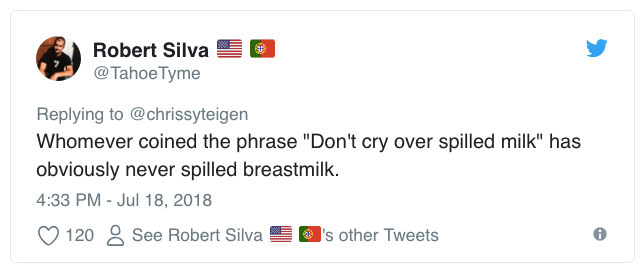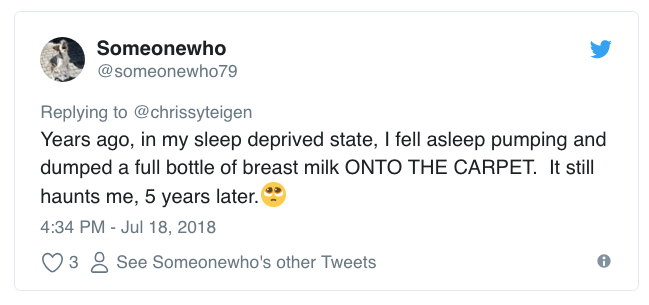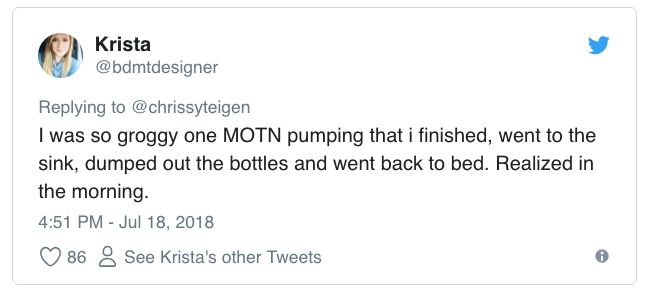 So even though Chrissy may have lost some breastmilk, she has once again won the Internet. And scored some milk-saving tips in the process.
This article originally appeared on Working Mother.
Working Mother is a mentor, role model, and advocate for the country's more than 17 million moms who are devoted to their families and committed to their careers. Through our website, magazine, research, radio and powerful events, Working Mother provides its readers with the community, solutions, and strategies they need to thrive.