Julia Hutchinson's dream was to be a mechanical engineer. When multiple companies in the United Kingdom offered her a role in the office but refused to put a female engineer in the machine shops, she crossed the Pond to find a place that would accept her in the United States. Now, as director of manufacturing engineering at United Technologies' Pratt & Whitney, she's certainly more than made her dream a reality. "Do what you love," our Fairygodboss of the Week says. "It's easy to be great in a role you are passionate about."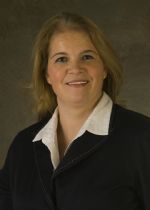 Julia Hutchinson: Fairygodboss of the Week
Director, Manufacturing Engineering, Pratt & Whitney
Tell us a little about your career. How did you get to where you are now?
I moved to the US to pursue a career in manufacturing after multiple rejections in the UK. My first job with a small aerospace manufacturing company, enabled me to develop strong technical skills and build a solid career foundation.
I joined Pratt and Whitney to explore roles beyond manufacturing engineering and could not be more delighted with the journey so far. I have had the opportunity to lead many diverse technical teams in engineering and supply chain, supervised production teams and managed factory transformation projects around the globe.
The most rewarding part of my journey has been staying in touch with folks I have mentored and watching them develop to reach their full potential.
What is an accomplishment that you are proud of?
Moving on: relocating to the United States for a role in manufacturing after multiple companies in the UK offered me a role in the office but struggled to find a role suitable for a female engineer in their machine shops.
What is the #1 career tip you'd like to share with other women who want to have successful careers like you?
Do what you love. It's easy to be great in a role you are passionate about.
Why do you love where you work?
What's not to love about making the best jet engines in the world surrounded by the most talented workforce?
Who is YOUR Fairygodboss? and Why?
My mom. She taught me resilience by focusing energy on solutions versus challenges. Her way of giving advice is supporting and listening until I figure out a solution for myself.
Moms have a unique gift of making us feel incredible and amazing for no good reason other than, we are!
What do you do when you're not working?
Juggle, balance, relax.
I juggle logistics with my husband—Who needs a ride? Where? When?….you know the drill.
I balance sporting event attendance across 3 children, all different sports.
I relax in the garden. Gardening is my favorite pastime and relaxation therapy.
If you could have dinner with one famous person—dead or alive—who would it be?
Leonardo Da Vinci. I'd ask about the stories behind his artwork, try to partner on invention patents and enjoy a nice 15th century Italian meal.
Lightning Round
What is your karaoke song?
I'm too uptight for karaoke.
What book would you bring with you on a desert island?
Definitely a classic, probably Pride and Prejudice.
What is your shopping vice? What would you buy if you won the lottery?
I'd buy a fixer-upper and try to channel my inner Chip and Joanna Gaines.