This month at Fairygodboss, we revamped our signature company review survey, making it easier than ever for you to (anonymously) use your voice and help other women make informed career decisions.
The survey's new mobile-friendly modular format allows you to answer questions quickly and with ease.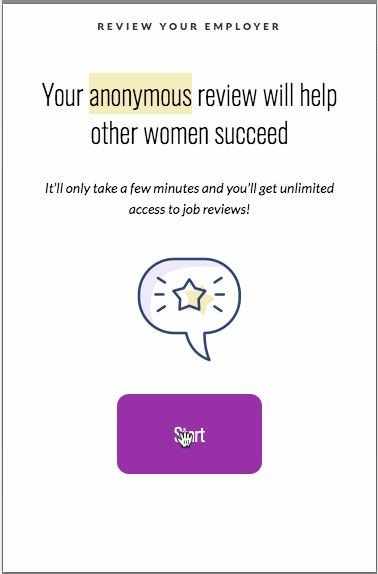 In addition to this design revamp, the review questions have been updated to more comprehensively investigate what makes a company culture great (or not so great) for women. We've made our "About You" questions optional and separated them from your opinions about your employer, allowing you to submit your survey without sharing any personal information. Meanwhile, our newest questions ask for information about your company's management team, location and benefits. By leaving a review, you're increasing workplace transparency (and letting other women know what to expect from your employer).
After you leave your review, you're able to read other women's reviews of their companies. Another new feature? You can now read employers' responses to see how they're addressing reported issues — or how they're celebrating big wins.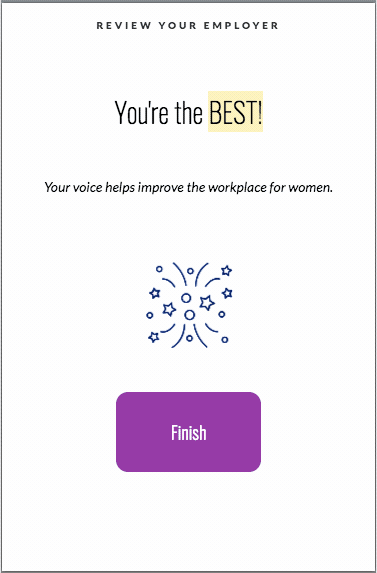 Two things we didn't change: your reviews are still 100 percent confidential and 100 percent impactful. Thirty-six million women visited Fairygodboss in 2018. That's a lot of informed women.
Want to do your part and improve the workplace for women? Leave a review now, and share the survey with your friends.