4.87k
Journalist & travel blogger
Rachel McAdams recently posed with her breast pumps for a magazine, and her cover couldn't be more empowering in light of all the mom-shaming women get for... feeding their babies.
The actress was photographed wearing Versace, diamonds and her breast pumps in the latest edition of Girls. Girls. Girls magazine, about six months after giving birth to her son. Photographer Claire Rothstein, a mother herself, snapped the new mom mid-pump.
"Breastfeeding is the most normal thing in the world, like breathing and I can't for the life of me imagine why or how it is ever frowned upon or scared of," Rothstein said of McAdams' pose in an Instagram post. "I don't even think it needs explaining, but just wanted to put this out there, as if it even changes one person's perception of something so natural, so normal, so amazing then that's great."
While breastfeeding shouldn't need explaining, only recently did breastfeeding in public become legal in all 50 states — and, even with legislation, new moms everywhere are relentlessly shamed, kicked out of stores and restaurants for "indecency" and told to cover up.
That's why McAdams' cover is so important. She's unapologetically pumping in the most public way possible.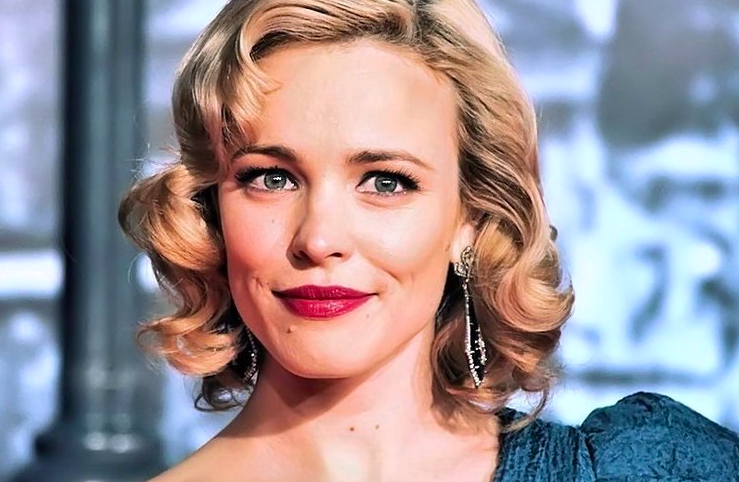 Source: SpreePiX Berlin
Now about eight months since welcoming her son with screenwriter boyfriend, Jamie Linden, McAdams still has released the name of her son. In a November interview with the Sunday Times, she explained that she wanted to keep her son's life private, even though hers is not.
It's arguably hard enough always being in the spotlight, especially as a working mother who needs to breastfeed in between shooting and interviews and all that celebrity life entails. McAdams' career — and life — is pretty much always public, after all. Her cover for Girls. Girls. Girls magazine shows a day in her life — working, dressed to the nines in designer clothing, while still having to attend to her baby's needs.
Even for new moms who aren't in the spotlight, breastfeeding while at work can be challenging. New research suggests that many moms consider changing careers altogether due to their need to breast pump at work. Over 75 percent of moms plan to breastfeed when they return to work, but less than 50 percent know their company's breastfeeding policy, and only 46 percent say that their companies have adequate lactation rooms. Almost 63 percent of expectant moms believe that there's a stigma surrounding breastfeeding at work, which is largely why 47 percent have considered a job/career change.
McAdams' cover is empowering for the many moms who know that the balancing act of work and parenting can be a struggle.
--
AnnaMarie Houlis is a feminist, a freelance journalist and an adventure aficionado with an affinity for impulsive solo travel. She spends her days writing about women's empowerment from around the world. You can follow her work on her blog, HerReport.org, and follow her journeys on Instagram @her_report, Twitter @herreportand Facebook.