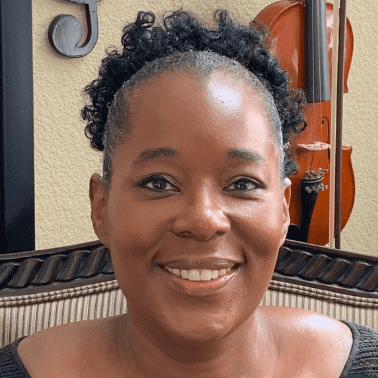 10
Coming from a larger family and being the youngest of eight kids, I am used to working on a large team with diverse personalities and styles.
Graduating with a BS in Computing Information Systems, I envisioned my career leading me into a solo cubicle where it would be just me and my computer, developing code that would change the world. However, my love of history and law expanded my goals to more than just zeros and ones — I also received an MBA with a Human Resources concentration and started personnel law classes.
In the last 22 years at Intuit, I have held various positions building teams and delivering initiatives that allow Intuit to expand computing power and create new product features. I even helped build Intuit's original Database Architecture team.
Six years ago, I moved to the Consumer Tax Group, the team that builds the core engine that is the foundation that all of Intuit's tax products are built on. During this time, I worked my way across the full picture of our tax products, from building and configuring the infrastructure, to supporting them, and on to software engineering to build them.
Now, in my current position, I lead a team of data engineers in the data team, where I help determine the next features and make decisions that affect every part of the company.
Encouraging growth in others and myself.
I love solving problems and building software, teams and people. I do that not only in my daily job, but also by participating as a core member in Intuit's Women In Technology group. There, I helped build a mentoring program, participated in panels and helped get people together.
During my time here at Intuit, I have had many mentors and supporters — some that I got personal development suggestions from and some that provided guidance or a sounding board. Not all of these were managers. Some of my most memorable career changes came after recommendations from others; for example, my move from the infrastructure team came because a colleague shared an opening in the Consumer Tax Group that she thought I would be a good fit for and then recommended me to the hiring manager.
Intuit as a company has been very supportive as well; they invest in their employees. Intuit's "Courage" value and the motto of "fail fast" gives us the space to try new things. As a result, I have taken on many different roles, some of which involved stepping outside of my comfort zone and discipline. I have not only learned a lot, but I have been allowed to take time training and building new skills. At Intuit, we are given access to both formal and informal training, such as leadership trainings, support groups (manager pods) and tuition reimbursement and technology sessions that are planned and shared by other engineers.
When I think of Intuit, I always think: it's the people. It's the people that make Intuit a great place to work. It's the people that make the teams I've worked on great. It's the people that make the products great!
Another way I was able to use my role at Intuit to help others was as the manager of the asset & configuration team. Here, I moved asset disposal from a cost center to a revenue center, allowing Intuit to pay for its asset disposal with the program itself. In my role in asset management, I worked with "We Care and Give Back" to start Intuit's first hardware donation program. This program allows Intuit employees to request old hardware such as desktops and printers for approved 501C non-profits. The asset management team and our current disposal company will then set aside approximately 10% of all Intuit assets marked for disposal and provide them to our chosen charities. We gather equipment all year long and accept nominations all year. The program started in August 2011 and has since donated hundreds of assets.
Management advice.
Managing people has taught me a lot about myself and others. When managing people, the "Golden Rule" applies: "treat others as you would like others to treat you." However, you may not want to treat people exactly like you would want to be treated. Each person is unique, and you need to know or get to know the people you manage. What motivates them? How do they like to be recognized? What makes them happy? What do they love? What are they proud of? By knowing their communication style and other interests and motivations, you will be able to treat them with the respect and sincerity that you want to be treated with.
I find it helps to be honest at all times — be honest with yourself and with the people you manage. Sometimes that honesty means you need to tell someone that they do not have the necessary skills or that you need to share "how the sausage is made" by explaining why and how you made a decision. I have managed both engineers and non-engineers, and in each case understanding your customers and goals will help you deliver for those customers and on those goals.
---
Bio: Crystal Robinson-Pipersburgh is a Group Manager – Data Engineering at Intuit working in the Data Solutions Engineering organization. After achieving her Bachelor of Science in Computing Information System from Loma Linda University and while working as a software engineer, she worked on an MBA with a concentration in Human Resource management from La Sierra University in Riverside, Ca. in 1996. Outside of work, she loves traveling, cooking and history, as well as reading and watching anything Sci-Fi. Helping others is a great desire of hers and she does so by volunteering through her church, where she leads children programs, such as Sabbath School and Vacation Bible School. She also participates in a domestic and international dental clinic, health clinic and bicycle clinics to help the less fortunate with hands-on planning, coordinating and even cleaning dental tools. Lastly, with such a love of history, she spends a lot of time visiting museums, missions and historical sites both far and near.
--
Fairygodboss is proud to partner with Intuit. Find a job there today!