Trane Technologies' Vice President of Engineering Excellence Katie Davis has a dream role — one that combines her love for engineering with leadership. However, she didn't start her 13-year tenure at the company at the senior leadership level. Instead, she worked her way from being a quality engineer to being the leader who helps quality engineers perfect their processes.
Davis' journey meant several promotions within her organization, a move to a new department for development's sake and lots of trust from her managers. She had no trouble finding teams who supported her personal growth at Trane Technologies, nor did she have trouble finding aspects of the job that kept her interested and moving forward.
What can women do to find a forward trajectory like hers? We talked to Davis about her journey and the importance of prioritizing your growth, finding a company that shares your values, and remembering your worth whenever you're interacting with people senior to you — whether in a presentation or day to day in the office. She also shared what she does at work to stay organized and exude leadership, and what women can do to make their teams more successful.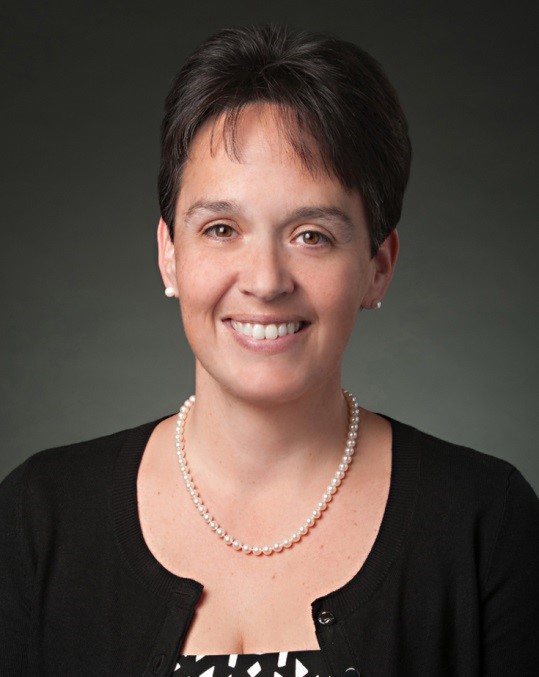 Katie Davis. Photo Courtesy of Trane Technologies.
How long have you been with your company? What about it made you first want to join?
I have been with Trane Technologies for 13 years. After spending a few years as a weld expert working for the U.S. Air Force, I was looking for a change to move back into manufacturing. I started with Trane Commercial Systems, part of Trane Technologies, as a quality engineer in an air handling facility in Macon, Georgia. I always admired Trane as a brand and the opening was a great opportunity to join the team.
Tell me about the roles that you've held at Trane Technologies, as well as your current one. What about this role most excites you?
As a quality engineer with Trane Commercial Systems, I spent most of my time on the manufacturing floor, utilizing Lean Six Sigma tools to improve overall product quality. From there, I journeyed into product engineering for terminal products as an engineering manager. After a few years leading the engineering team, I was offered a great opportunity to lead as an engineering director over multiple engineering teams in terminal, unitary and custom products.
As I began to focus my development on engineering leadership, I realized that expanding my breadth of knowledge would be a great benefit if I were to aspire to higher levels of leadership in the company. Tools supported by information technology enable successful execution of engineering processes, and I knew this was an area of growth and development for me. I was offered a developmental position on the IT team implementing a large-scale ERP change. After serving two years in this capacity, I joined the corporate engineering team, working in engineering strategy and process development and governance.
In my current role as Vice President of Engineering Excellence, I have the unique opportunity to support my engineering colleagues around the world with continuous process improvement aimed at enhancing their efficiency and productivity. This role offers me the extraordinary opportunity to see the enterprise as a whole and view critical areas of growth.
What's something you're especially good at when working?
First and foremost, I really enjoy being of service to others. If I can help just one person be more productive, solve a problem or find a better way of accomplishing a task, my day is successful.
My second work motivator is solving extremely difficult problems. Throughout my career, I have always enjoyed solving the problems. I enjoy finding clarity in the most complicated tasks and helping to bridge a connection between complexity and a solution. There really is not any problem I have ever found so complicated that it cannot be solved, because I do not believe in the impossible. Engineers are problem solvers. It's just what we do.
What are the first and last things you do at work every day?
The first thing I do every day is to greet my team. I've been blessed with great team members who go above and beyond every day. I make an extra effort to ensure everyone feels valued for all they do. While we do not all sit in the same location, I make the best use of technology to connect remotely on a daily and weekly basis. Supporting and enabling my team is my number one priority.
The last thing I do each day is to re-review my calendar to ensure that I am prepared for the weekly tasks and challenges ahead. Calendar review occurs on a routine basis, and I am typically reviewing at least one week in advance. However, keeping each coming day fresh in my mind with a quick review, helps me to stay on task and prepared for anything that could come my way. I am definitely a planner, not a procrastinator.
A lot of people believe that developing your career means changing companies, and not infrequently. What has enabled you to develop/advance your career without job-hopping?
Changing companies happens for a variety of reasons. Trane Technologies is not my first company. In fact, due to a need to relocate for my husband's profession, I changed companies a few times earlier in my career. I have stayed with Trane Technologies because the company's values align with my own. We walk the talk and our say-to-do ratio is high. We believe in sustainability for the future, and we work hard to leave this world a little better than we found it. I am proud to stand behind a company who believes in its employees and the values they bring each and every day.
Also, I have never felt "bored" or "stagnant" in the last 13 years of my career and each day I am excited to show up. I thoroughly enjoy my teammates and the culture that sustains this great organization.
What's something you think most people (perhaps even current employees) don't know about your company that you think they should?
Leaders at Trane Technologies have an open door policy, especially when it comes to development of employees. I have never known a leader in the company who was not willing to lend an ear or offer some advice on career development and employee growth. We believe in the advancement and development of our employees, and we happily offer our assistance through mentoring and coaching to help others achieve career goals. Each leader is also another's mentee, so we enjoy paying it forward.
What was the best quality of the best boss you've ever had?
I have had more than one best boss, and trust is the common trait that I admired in each of them. Trusting me to deliver on my commitments through leading in my own style is the best compliment I have ever received. It is in trusting that we enable diversity of thought and problem solving, allowing individuality in leadership styles to get to the result in different ways. When my boss trusts me to deliver, I feel empowered and I am the best version of myself that I can be.
What's the most memorable piece of career advice you've received?
The most memorable piece of advice I have ever received came from one of my most favorite leaders. Still young in my career, I was given a task to present on a project that I had been leading to several leaders and project managers who were more senior. The leader, my manager at the time, could see that I was a bit anxious as I was about to enter the room and present my project details. He said to me: "Remember: you are just as good as anyone else in that room and your work on this project is a great example. Be proud of what you have done and go in there with your head held high. Present what you know and you will shine."
I have never forgotten that piece of advice, even to this day. No matter what level we are in an organization, we still can get anxious presenting information to those we view as more experienced than we are. It is important to be proud of your own accomplishments and present with confidence on the result of the work your passion has delivered.
--
Fairygodboss is proud to partner with Trane Technologies. Find a job there today!