Publicis Sapient (PS), a digital consulting company, sees diversity and inclusion as a critical strategic advantage toward the success of its people and business.
"We believe that an equitably inclusive culture creates opportunities and outcomes that cannot be otherwise achieved," the company tells Fairygodboss. PS's focus on inclusivity has helped advance senior women leaders, such as Shikha Bajaj, Senior Director, Agile Program Management at Publicis Sapient, who is leading and promoting other women at the company.
Aiding employees in their career journeys at Publicis Sapient.
One way that Publicis Sapient supports employees like Shikha is through the company's Fellowship in Transformation Leadership (FiTL) program — an executive MBA-caliber program that was started by senior leaders at Publicis Sapient. The program helps the next generation of leaders steward clients through the Digital Business Transformation lifecycle.
"To me, this was far more than an eMBA program," says Bajaj. "I daresay [that] this has been the best learning and growth experience for me in my 10+ years at Publicis Sapient." "This was a program like none other for a variety of reasons," she continues. "Publicis Sapient sought to create an inclusive and diverse cohort by selecting leaders across capability, industry, geography and gender. The company demonstrated their commitment to gender diversity by ensuring that 50% of the chosen cohort were women leaders for the first time ever in PS history."
The program helps employees enhance fellowship, improve their leadership skills and undergo positive transformations. Shikha remarks that one of the main things the program taught her was that the, "First step in transformation is self." "Nothing happens without personal transformation and, if you want to change the world, first change yourself. I committed to personal transformation (my whole self — mind, body and soul) all year through and have continued on this journey ever since."
Reflecting on the program, Shikha says that "I am proud to be a Transformer who loves being a change agent for clients and teams and a Multiplier who derives joy by mentoring and coaching others. I am enjoying this journey of lifelong learning and transforming myself as well as the world around me for [the] better."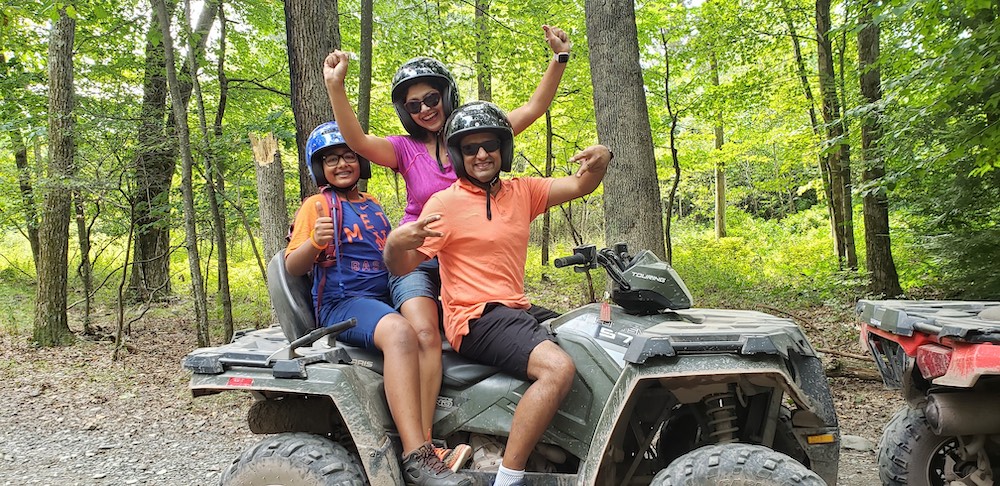 Shikha and her family.
Publicis Sapient's Fellowship in Transformation Leadership (FiTL) program was a big contributor that led to the creation of the women's mentorship program. "Soon after our year-long FiTL program ended, COVID-19 hit, which escalated the need even further. I knew from my first-hand experience that our women leaders needed support and mentorship to tide over these tough times, now more than ever. I chose to see the COVID-19 crisis as an opportunity to be the pathfinder and created a vision for the program," says Shikha.
Supporting women with the Women's Leadership Network (WLN) mentorship program.
Shikha launched the Women's Leadership Network (WLN) mentorship program — the first-ever mentorship pilot program for women leaders — in August 2020 with the sponsorship of senior leaders from Publicis Sapient.
"My vision was to create a mentorship program that can support women leaders with the goal of engaging, retaining, advancing and supporting them," says Shikha. "We seek to tap into the collective wisdom, experience and insights of high-performing women leaders and male allies by getting their commitment and support. We all need allies, and there is an ever-increasing need to leverage their perspectives and experience."
The Women's Leadership Mentorship Network program provides one-on-one mentoring, monthly events and active leadership teams that sponsor and advise rising leaders.
"Our leadership at PS is committed to investing in our women leaders," Shikha writes. "One proven way to support women's growth in a company is through mentorship."
Due to the great success of this pilot, which had 82% of participants sharing that it was the best thing that happened to them during COVID-19, Shikha and Publicis Sapient are now expanding the program to all women leaders and male allies in North America.
Shikha emphasizes the importance of empowering other women, saying that, "As leaders, I believe that we are all responsible for growing and nurturing our people. I personally am passionate about mentoring others and helping them to realize their own potential, especially women leaders."
"I hope that by expanding our program audience, we will continue our progress towards making PS the best place to work for women leaders. I am a big proponent of diversity and mentorship. My hope is that this program will create a multiplier-effect wherein others start paying it forward," she elaborates.
"This 'movement' will help promote diverse leadership at Publicis Sapient, which will have a long-lasting impact on our success as an organization. I also hope this demonstrates to senior women job seekers how PS leadership is committed to women in leadership and [they] will look to join our company and this mentorship program to enable their potential and others."
--
Fairygodboss is proud to partner with Publicis Sapient. Find a job there today!