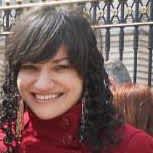 2.3k
How do you know that you're aligning your job search with the right career path and long-term goals for you? That's the question one FGB'er recently asked the FGB Community.

This question of whether or not you're on the right job search path is certainly something you might be wondering at any stage of your career. In fact, another FGB'er shared that they're dealing with this problem themselves.
"Right there with you. I just don't know which way to go," the FGB'er wrote. "I have taught, worked in hospitality, been a receptionist (for a legal firm and a veterinarian), and most recently been an administrative assistant."
Sometimes, the prospect of a career change, job postings that turn up on page one of keyword search, and "low hanging fruit" openings can all prove as distractions from your best career path. In order to better understand how to make your goals and job hunt compatible, we checked in with experts who have experience helping others pinpoint their passions and achieve their aspirations — including those who commented on the above post. Below, they've shared their best advice:
"Imagine a conversation with your future self."
"I ask my coaching clients to imagine a conversation with their future selves," said Jacquelyn Lloyd. "Write down or role-play an informational interview with the dream you. That's the you that is living her dream life. What is she doing? How did she get there? What choices did she make on her way to learning to surf on the Gold Coast and running her dropshipping company from her phone? How is it that she is providing for her family in a way that makes her an inspiration? Which action did she take to get there? What roles did she accept and what did she turn them into? What roles did she turn down to stay true to herself and not operate out of fear?"
"Having a clear sense of your values and your value can help you decide if an opportunity is right as you move through the recruiting process," she explained.
"Select positions where you have experience doing many of the job responsibilities."
Suzanne Taylor noted that your work history in the function and sector is pivotal.
"When applying to jobs online, it's really important that you select positions where you have experience doing many (70%+) of the job responsibilities," she explained. "When recruiters are reviewing 100+ application submissions, they're much more likely to invest their time into candidates who clearly have experience in similar roles rather than randomly select one of the (many) candidates with transferable skills but indirect experience."
"Start by looking at your strengths."
Lee Koles commented that curiosity and self-awareness play a huge role in your job search.
"Start by looking at your strengths," she suggested. "What are you good at? What gets you excited? What have you always been able to do naturally? (You can also ask friends/family to tell you their opinion—they often see our strengths better than we do)."
She also encouraged searches to assess their personal motivations.
"Take a close look at your values. What's most important to you right now? Is it flexibility? Personal growth? Money? Connecting to others? Independence? Your next job should be in sync with these values. Reach out to others who work in fields that interest you. Find out what they like/dislike about their job. You'll get more insight there."
"Focus on networking."
If you are looking to change jobs functions, you will need to modify your approach a bit.
"I suggest focusing more on networking and one-on-one conversations rather than online job applications," said Taylor.
Finally, give yourself time and space to explore.
"Let yourself be curious," said Koles. "It's okay if you don't know exactly what you want to do next."
About the Career Expert:
Laura Berlinsky-Schine is a freelance writer and editor based in Brooklyn with her demigod/lab mix Hercules. She specializes in education, technology and career development. She also writes satire and humor, which has appeared in Slackjaw, Points in Case, Little Old Lady Comedy, Jane Austen's Wastebasket and The Haven.