10
Often, working mothers find themselves caught in a bind and stuck choosing between their responsibilities to their family and their work responsibilities — because finding the balance between both is not always an easy feat. Not even for women like Jennifer Garner who recently opened up about returning to work with three kids in an interview with Variety.
After giving birth to her third son, Samuel, in 2012, Garner took six months off to stay at home because "three kids just knocks out flat on your a**," she told Variety. She was married to then-husband Ben Affleck at the time and had already welcomed daughters Violet in 2005 and Seraphina in 2009.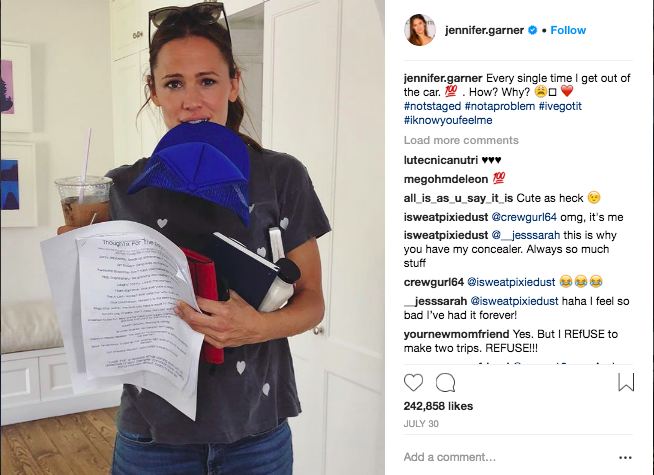 "I would have to decide, 'No I actually do love this job,' " she said, adding that her agent at the time, Patrick Whitesell, helped pushed her to make a decision.
"Patrick said, 'Either this is the telephone call about you doing 'Dallas Buyers Club' and how we're going to make that happen, or it's a telephone call about your retirement,'" Garner reportedly said. "That was a real moment of decision and clarity and I loved him for it because it forced me to say, 'OK, I am not ready to be home all the time.'"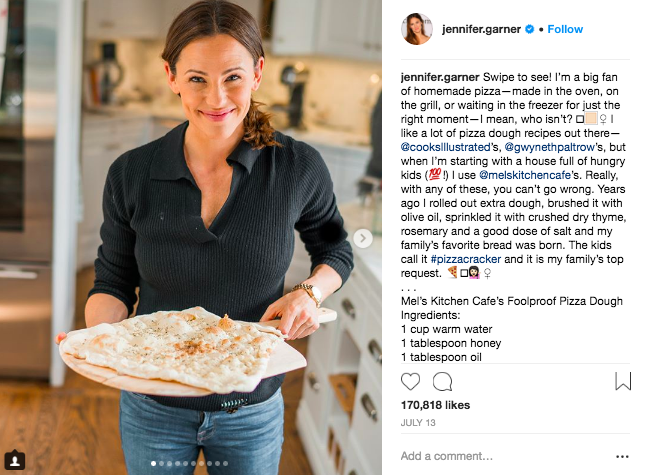 The decision, of course, wasn't necessarily an obvious one. For a lot of moms, working mom guilt is real. In fact, while nearly two-thirds of work moms think everyone else has an easier time getting everything done, and 28 percent feel like their friends have it together much more than they do, one in four mothers are so overwhelmed with achieving a work-life harmony that they cry alone at least once a week, according to a 2014 Care.com survey.
An overwhelming 87 percent of mothers said that spending quality time with their families, but more than half report not having the time to do so. Approximately one in 10 mothers report being afraid that they're not making lasting connections with their children because of their hectic schedules, and more than half (52 percent) are afraid that they're missing out on being present in their family's everyday lives.
It's no secret that working mothers have busy schedules— a recent Welch's study showed that, when you factor in family duties, working mothers pretty much go around the clock They work the equivalent of two full-time jobs, clocking in an average of 98 hours per week. The average working mom typically begins her day at 6:23 a.m. and doesn't stop working until 8:31 p.m.
That said, nearly one in three working moms still won't hire outside help because they report feeling guilty if they're not able to do it all themselves, according to the Care.com research.
These days, Garner is focusing on balancing her own home life, which includes but is not limited to selling Girl Scout cookies and cooking homemade pizzas, with her career starring in a string of movies like Love, Simon and the Tribes of Palos Verdes.
--
AnnaMarie Houlis is a multimedia journalist and an adventure aficionado with a keen cultural curiosity and an affinity for solo travel. She's an editor by day and a travel blogger at HerReport.org by night.
Get free, unlimited access to all FGB content by signing up here.