Developed over 70 years ago by American mother-daughter team Katherine Cook Briggs and Isabel Briggs Myers, the Myers–Briggs Type Indicator (MBTI) is an introspective personality test based on the teachings of psychologist Carl Jung.
Though both Katherine and her daughter Isabel had long been interested in psychology, with Katherine first developing a typology of personality types in 1917, neither was formally educated in the arena. Yet, during World II, they set out to create a new form of Jung-inspired personality template. They believed a deeper knowledge of personality preferences would help women entering the workforce as part of the war effort to identify jobs that would best suit them. And the template they settled on — categorizing test takers into one of 16 possible types — became the Myers-Briggs test we know today.
As if the test's origins weren't already relevant to women in the workforce, the Myers-Briggs test is still widely used to inform career path choices today. Since it was introduced in 1945, an estimated 50 million people have gone on to discover their MBTI type. Not yet one of them? You can find the official Myer-Briggs test here; and once you know your type, take things a step further by learning which career path those in your MBTI categorization are best suited to.
Click below to take the quiz.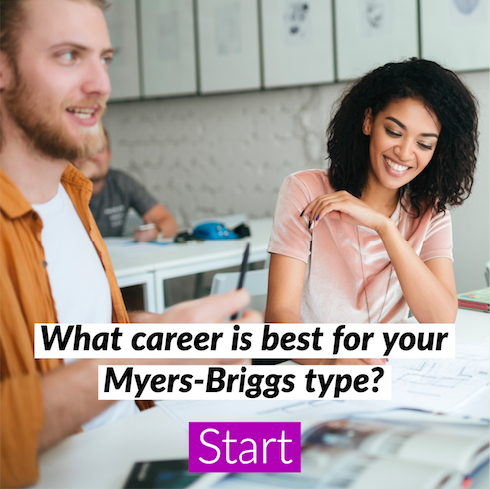 Don't miss out on articles like these. Sign up!