10
It's no secret that Serena Williams is a fierce mother. In under 10 months after giving birth to her daughter (and battling life-threatening health issues following her emergency cesarean section), the professional tennis player made it to the 2018 Wimbledon final. Though she eventually lost to Germany's Angelique Kerber, she inspired fans, and particularly the mothers cheering her on, by letting them know that, if she could do it, they could do it.
Less than a month later, she's reaching out to mothers again. This time, she tweeted about a not-so-pleasant (and admittedly funny) experience flying with her daughter, Olympia. And she called on mothers to share their own stories of motherhood using the hashtag, #ThisMama.
"Kids humble us," she tweeted. "The other day on a flight home Olympia insisted on running up and down the aisle and when I finally got her to sit still, she threw up all over me. #ThisMama would love to hear your stories of motherhood.. even ones like this! Share and tag them with #ThisMama."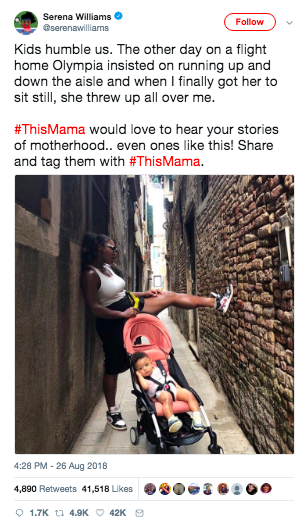 Of course, fans flooded in with stories. Here are 10 of the most hilarious ones to let you know that you're not alone.
1. Painting with Poo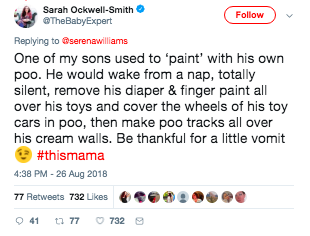 2. Running Around in the Nude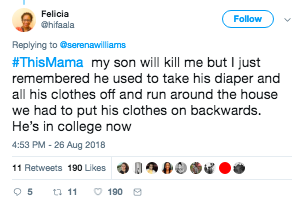 3. Duct Taping Diapers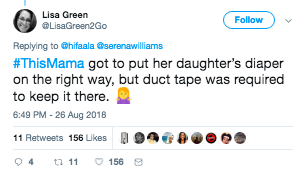 4. Uncontrollably Regurgitating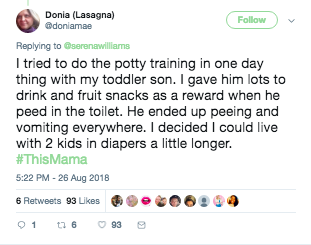 5. Getting into the Red Food Coloring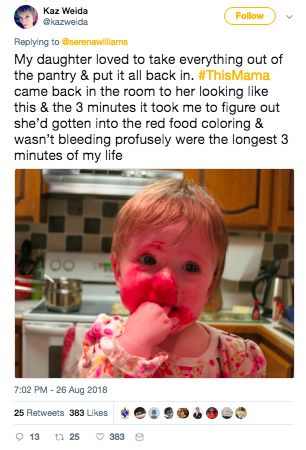 6. Talking Business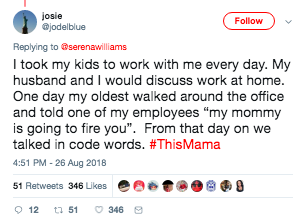 7. Stealing Snacks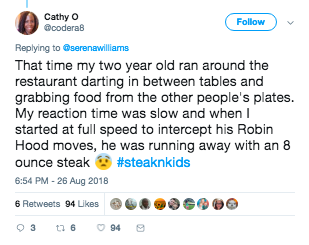 8. Screaming on Planes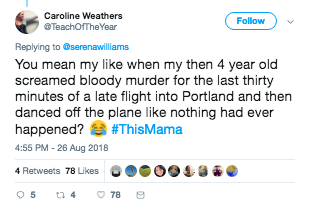 9. Writing on Walls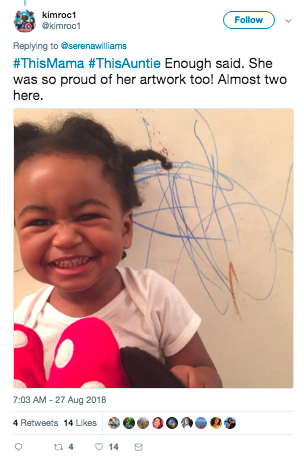 10. Role Playing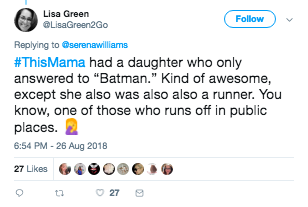 --
AnnaMarie Houlis is a multimedia journalist and an adventure aficionado with a keen cultural curiosity and an affinity for solo travel. She's an editor by day and a travel blogger at HerReport.org by night.