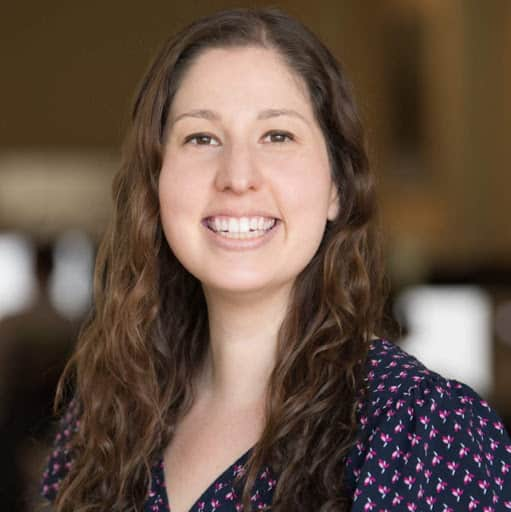 321
10+ years of content marketing experience
Gender diversity drives bottom line results and shareholder value, which is why companies are making real investments to expand their talent pools. Today, $8 billion is spent a year on diversity initiatives and 90% of Fortune 500 companies have ERGs. Yet still centuries away from gender equality, this means we need to be smarter in how we invest in female talent.
With diversity initiatives in the workplace at an all time peak, how can we create real change in 2020? For many organizations, it starts with building a strong women's ERG whose mission is tied directly to your company's overall business purpose.
At Galvanize 2019, Fairygodboss' two-day summit that brought together 300+ diversity leaders to discuss how to improve gender diversity in the workplace, thought leaders from Accenture, Merck, Continental Automotive, in addition to award-winning marketing executive Bozoma Saint John, weighed in on how companies can build their Employee Resource Groups and increase gender diversity efforts today.
Starting a women's ERG.
Continental Automotive's Carolyn Cerny and Janet Harden are part of a 250,000 person company, only 15% of which are women. Today, they're working hard to increase that percentage and are turning to their women's Employee Resource Group to help attract and retain great female talent.
Carolyn Cerny of Continental Automotive speaks at Galvanize 2019
At Galvanize 2019, Cerny and Harden shared insights on how to launch a successful women's ERG in six steps:
Enlist sponsors: ERG sponsors should be leaders in the organization who are passionate about moving the diversity needle forward. Make a list of who these advocates are and reach out.

Get organized: Establish goals for your ERG and determine what committees are needed to help accomplish them.

Build a team: Consider having three sponsors oversee committees (for example, a communication committee, program committee, outreach committee and ambassador committee). A great way to get people involved is to say, "If you're not in a leadership position but want to be, this is a great way to start."

Involve male leadership: Men still hold the top positions at most companies, so their involvement is critical. Their participation in ERGs also communicates to employees that diversity programming is worth the time and attention.

Get feedback: Survey your colleagues and existing members to understand what they would like to get out of an ERG. What are the topics and issues that are most important to them?

Get started: Kick-off your first meeting and invite all targeted colleagues. Consider different formats for your meetings including: speed meetings, fireside chats, hosting internal or external speakers, panel discussions, lunch and learns, development programs, outreach activities and networking events.
Jimmy Etheredge, Accenture's Group Chief Executive of North America at Galvanize 2019
Jimmy Etheredge, Accenture's Group Chief Executive of North America also believes that there are three critical things you need to do to have a successful ERG: engage senior leaders, clearly communicate what your goals are and how you will measure success, and embrace intersectionality to achieve your goals.
Growing your women's ERG and embracing intersectionality.
Once your ERG is established, there are a few tips on how to build a community of active and engaged members.
"If you want to grow your ERG membership, it's critical that you tell people what's in it for them," said Celeste Warren, the Vice President of Global Diversity and Inclusion Center of Excellence at Merck. "Think of it as a marketing strategy."
"If you want your group to be successful, connect the ERG with your company's overall business purpose," said Nancy Lamons, the Chief People and Diversity Officer at BNSF Logistics. "That's going to get people to listen."
A resounding takeaway from Galvanize 2019 was that to grow involvement, it's important to define outcomes that your ERG is trying to achieve — whether that be business engagement or leadership growth. "As you plan your ERG roadmap, make sure to tie initiatives to strategic business pillars," agrees Adelmise Warner, the Vice President, Global D&I Officer, Learning and Development at Pandora and SiriusXM.
Also consider how your ERG could support intersectionality and work with other groups focused on supporting African American, veterans, the disabled community and more.
Instacart's Colleen Finnegan at Galvanize 2019
"It's essential that ERG leaders learn to work together and find ways to lift each other up," says Colleen Finnegan, the Senior Manager of Employer Brand and Recruitment Marketing at Instacart. "If you understand each other's experiences, you can pick out key issues that are relevant across the board that the company can help with."
Be in charge of diversity — even if it's not your job.
Bozoma Saint John, CMO of William Morris Endeavor (right) sits with Rebecca Blumenstein of the New York Times (left)
Award-winning marketing executive Bozoma Saint John believes that in order for progress to be made, we all must be in charge of diversity — whether or not it's your job. When Bozoma was the Chief Brand Officer at Uber, she was constantly asked if she was the chief diversity officer. She wasn't — but as a six foot tall black woman, she knew that she represented diversity wherever she went, and embraced the responsibility.
This mentality — that ownership of diversity is up to all of us — is ultimately the change in mindset that will accelerate the path to gender equity at work.
Your 2020 Blueprint for Gender Diversity in the Workplace.
To help your company accelerate the path towards gender equality and increase business results, we're excited to release our latest resource, The 2020 Blueprint for Gender Diversity in the Workplace, which compiles key takeaways from Galvanize 2019.
Inside, get tips from diversity leaders who share five steps to building more diverse workplaces, including how to:
Take your diversity investment up a level

Build your pipeline of qualified female talent

Engage male allies

Seek buy-in from the top

Rethink the future of work