13
Ronita Mohan is a content marketer at Venngage.
You've decided to begin your job search and the first thing on your list is making a new resume. The prospect of exploring new opportunities is exciting, but how do you keep yourself top of mind for potential employers when they are receiving hundreds of applications a day? The answer: with a little bit of work and a lot of imagination.
Whether you are using a resume maker, or trying to build your resume from scratch, here are five rules you probably didn't know about making resumes. Following these tips will help you on your way to landing a job.
1. Custom headers are crucial.
Making a great first impression is one of the hardest parts of the job search. But with a great header, you can do it with ease.
The header is the first thing employers or, rather, HR managers, notice when they receive a resume. The header of your resume is your one-stop-shop for grabbing their attention, and by customizing it to reflect your personality, you are more likely to be an attractive candidate.
Images make for good headers. However, ensure the image isn't overly busy, or it will make your header hard to read. If you don't have a good image on hand, a simple text overlay with your key information should suffice, as long as it is clean and not overcrowded. With a great custom header, you have a better chance of reaching the next step: having your resume read!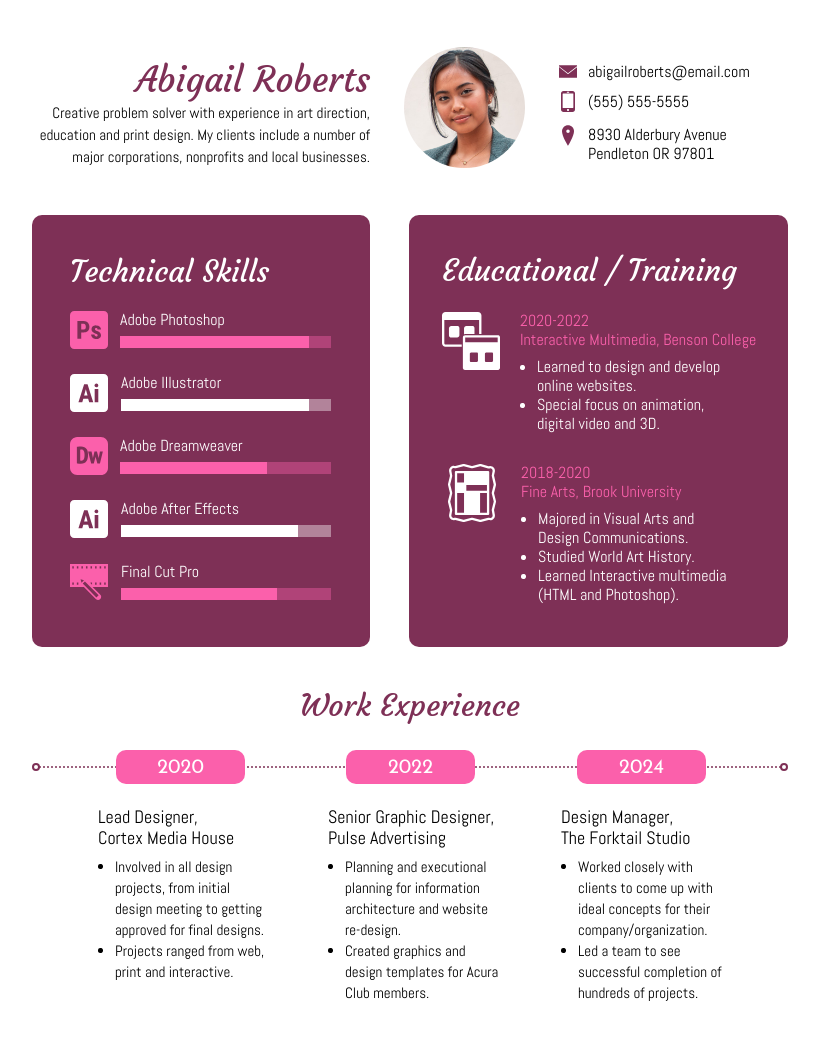 2. Column layouts are a must.
You are the kind of person who keeps themselves abreast of changes in the marketplace. But how do you convey that? By creating resumes that are sleek, clean and convey your personality in an easy-to-digest form.
While only a few years ago resumes were little more than a long list of your previous employment and education, each with its own paragraph of text, you should now focus on making a short and beautiful resume. The way to accomplish that is with column layouts that allow you to employ the entire page, rather than presenting your information from right to left in one list.
In a column layout, one column is usually dedicated to your contact information and maybe a small thumbnail photograph, unless you have used one in your header. You can also choose to put snippets of information, such as references, education and skills, in this column, so you have more room in other columns to write about your experience.
With this simple layout, anyone reading your resume will be able to get all the relevant information they need about you in one glance.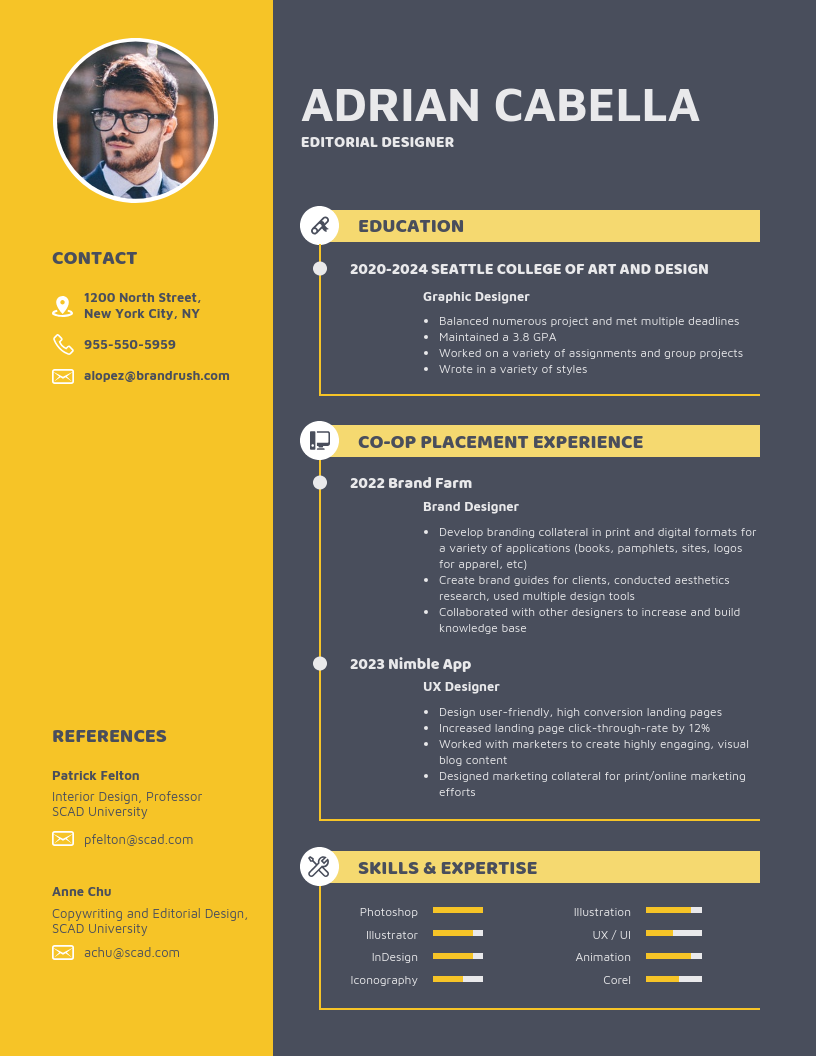 3. Use icons.
We know employers and HR managers are busy people, so using visual aids will help them notice your resume. Icons are a great tool to use in your resume, either to convey information or to break up the monotony of text.
For instance, if you have experience creating videos, you can use an icon of a film strip or play button to illustrate that. The clever use of icons will make your resume more attractive and easier to recall.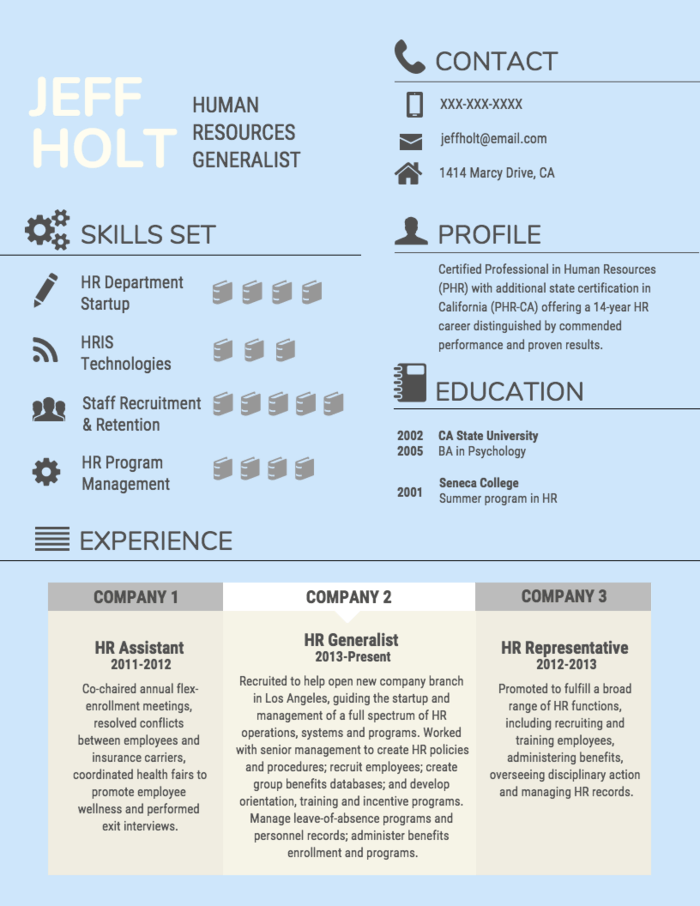 4. Limit your font use.
Though it is tempting to use a plethora of fonts to show off your creativity, fonts are one area where less is more. Too many fonts can make it difficult to read your resume, so choosing only two or three fonts is the best option. Choose one font for headings, another for subheadings and one for the body copy. You are trying to make your resume easier to scan, so the right fonts will do wonders for your chances of winning an interview.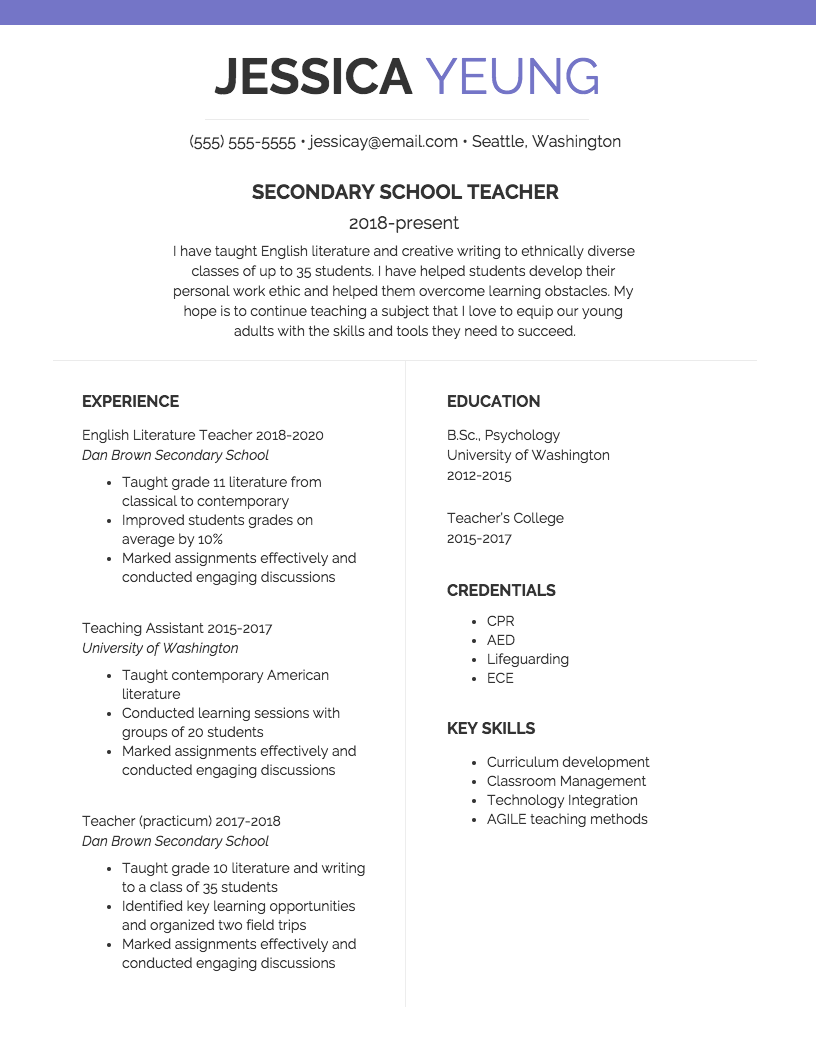 With companies now investing more time into employee engagement, a well-thought out and easy-to-read resume will show potential employers that you are ready to put in the effort right from the application process.But remember to follow up your resume with more evidence of your ingenuity, such as a website and portfolio. Most applicants should have websites of some kind, and to further the impression that your resume has made, you should work on creating a landing page that is just as attractive as your resume and personality.
With the combination of your unique abilities and these resume making tips, you should be able to earn your dream job in no time.
--
These resume samples were provided by Venngage. Ronita Mohan is a content marketer at Venngage, the online infographic and design platform. Ronita is interested in a variety of topics with regards to digital marketing, visual content, and online engagement, which she enjoys researching and writing about. Follow Venngage on Twitter at @Venngage.