Tera Lim has a few words of advice for any woman who questions whether she'd be a good fit for a career in tech.
"To become a techie, you don't need to be born with a computer in your hand, know all the buzzwords or have grown up playing video games," Lim said. "If you want to see what a techie can look like, look in the mirror."
To craft a successful tech career means, in reality, having skill sets and interests that aren't so industry-specific, like curiosity, creativity and a knack for problem solving. It's imposter syndrome that tells us the gap between the skills we have and the ones technology requires is too great a chasm to close; Lim herself has been there. It wasn't all that long ago that she nearly didn't apply to become a Grace Hopper Scholar, a move that brought her to the annual Grace Hopper Celebration and, ultimately, to work on Southern California Edison's Digital Accelerator team.
Much like her experience at the Grace Hopper Celebration, the world's largest gathering of female technologists which Lim calls "inspiring and impactful," she's getting to tap into that same energy each day at work.
"I choose to work at SCE because the people I work with are amazing, the work I do is meaningful, my job offers me flexibility and balance, our company's values are honorable, and the group I am in is impactful," she said. "It is positioned to transform the company."
Recently, Lim shared with Fairygodboss what about her work energizes her most (besides "Blockbuster Thursdays" with her coworkers), as well as her advice for future Grace Hopper Celebration attendees who are looking to get the most out of their experiences.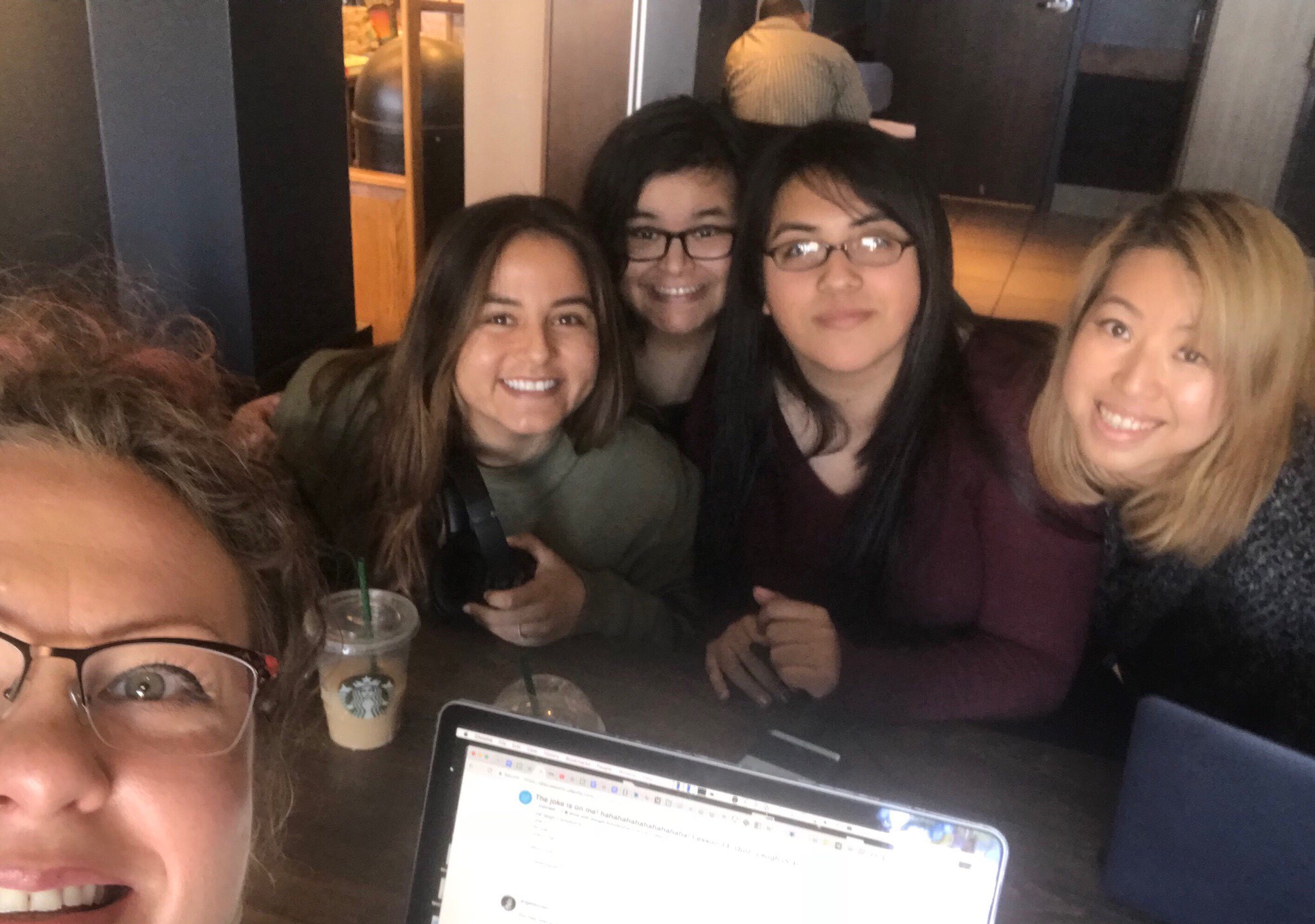 Tell me a bit about your role at Southern California Edison. What are your priorities, and what about the role excites you most?
Personally, I identify as a technologist or software engineer, but officially I am an Application Developer for SCE's Digital Accelerator group. I spend my days building mobile applications and cloud-hosted web apps across the entire stack using modern technologies such as HTML5, CSS3, JavaScript (ES6), React Native and node.js. My dev team and I use these technologies mostly to help out the hardworking folks in the field — the ones climbing utility poles and keeping our customers' lights on!
My goal is to create loveable digital products and to lead our traditionally analog company on its digital journey. My favorite parts of the job are working directly with my users to improve their daily lives and brainstorming solutions with my team. (I love real-life programming puzzles!)
What first made you want to work here?
I choose to work at SCE because the people I work with are amazing, the work I do is meaningful, my job offers me flexibility and balance, our company's values are honorable and the group I am in is impactful. It is positioned to transform the company.
What's your favorite aspect of the company's culture and/or your favorite company perk?
I love having the flexibility to work from home occasionally, as well as our group's themed potlucks and our "Blockbuster Thursdays" — which are lunchtime viewings of a movie, TV show or film shorts. Those available in our group will eat lunch and watch something we love together on a big screen.
Before joining SCE, you were a Grace Hopper Scholar. How did this experience help prepare you for your career?
As a Grace Hopper Scholar, I won a scholarship to attend the Grace Hopper Celebration and be surrounded by female technologists and companies interested in hiring them. Pragmatically, this meant I got to learn about cool new technologies from experts I identified with, and I also got to sharpen my technical communication and interviewing skills at the career fair. Attending the conference inspired me by showing me that it's possible to thrive as a female technology professional and this opportunity gave me the confidence I needed to jumpstart my career.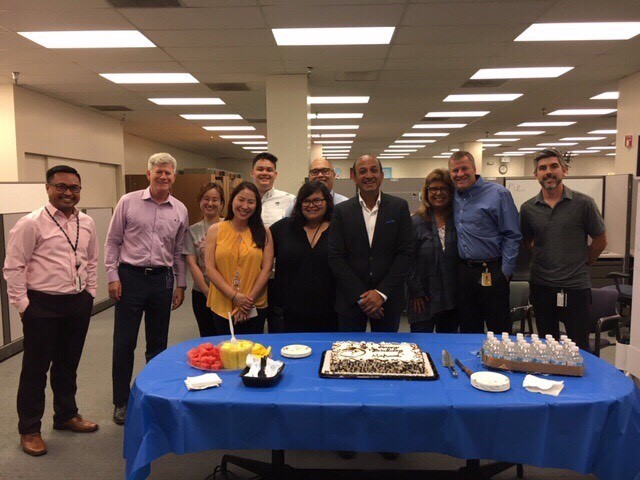 What advice would you give young women who are interested in being a part of Grace Hopper for the first time? How can they get the most out of their experience?
The Grace Hopper Celebration was one of the most inspiring and impactful weeks of my career. I almost didn't apply, so the biggest advice I can give you is to overcome your reservations, know that you can totally do this and apply! Here are some tips that I have and also crowdsourced from a few peers who I've remained in touch with:
Attend the keynotes and as many panels or topics of interest as possible, especially the inspiring ones.
Plan your schedule in advance.
Arrive early to the keynote if you can, as they get pretty busy.
Arrive to sessions as soon as you can because they are first come, first serve.
Bring a portable charger in case you run out of battery.
Wear comfy shoes.
Bring a jacket in case it gets chilly at night.
Bring business cards to network and/or your résumé to keep your interviewing skills sharp.
Talk to people, learn about their stories and stay in touch with them if you can.
Attend the career fair at least once.
Make time to go to the events surrounding the conference to meet people and have fun; when I went, Twitter and Facebook threw parties in the evenings.
Leave room in your luggage for free conference swag; big tech companies attend, and they have lots of freebies!
More generally, what's your No. 1 piece of advice to young women interested in pursuing a career in tech?
Challenge and myth-bust your expectations of a career in tech as being uniformly "techie." Ultimately, technology is about solving problems for people. That makes it a deeply human endeavor. The world needs diverse minds to solve its biggest problems. Diversity of thought and opinion matter for tackling these challenges with fresh eyes. In fact, I believe it's things like curiosity, persistence, empathy and collaboration—not a knowledge of JavaScript—that will ensure success in the technical world.
--
Fairygodboss is proud to partner with SCE. Find a job there today!