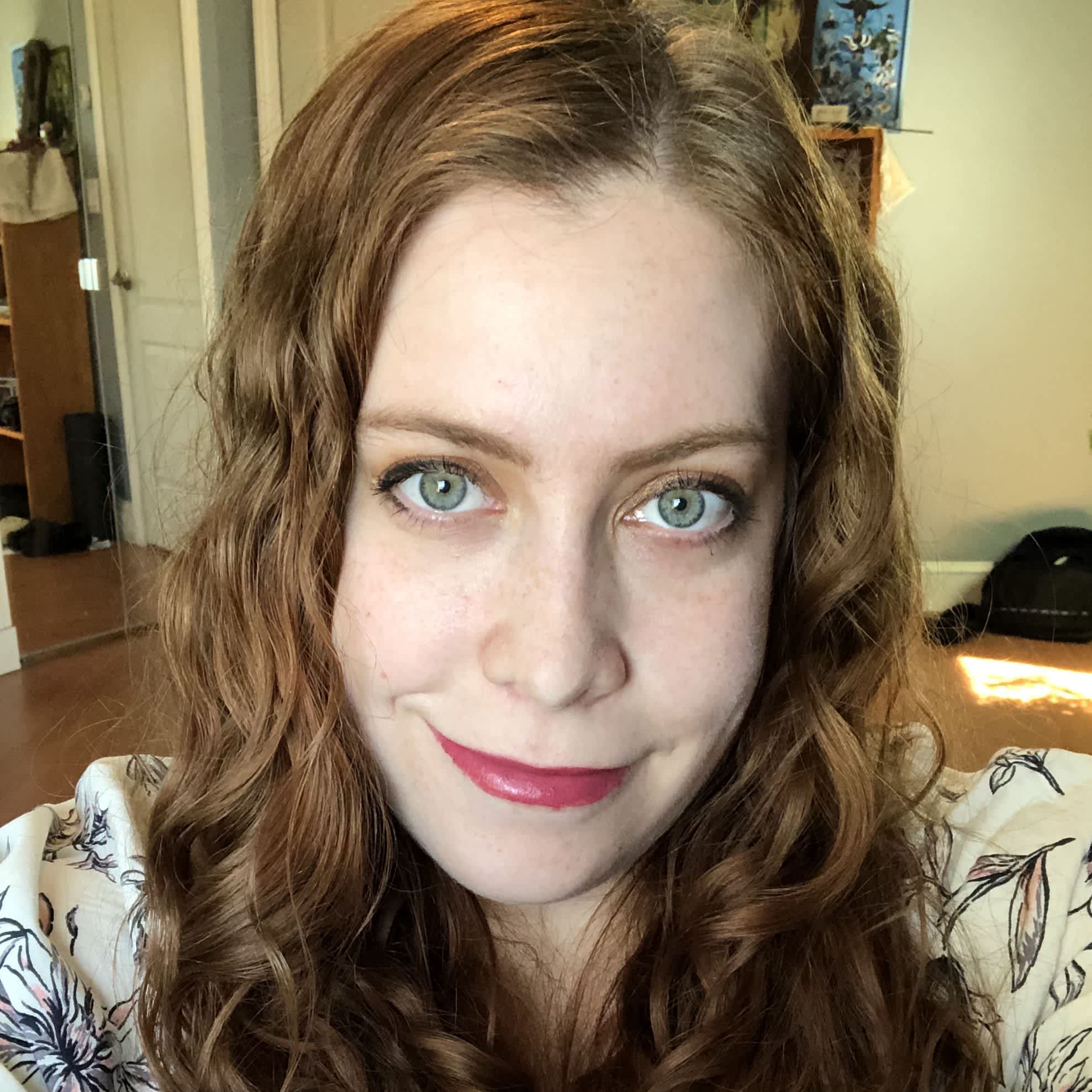 13
Marketing and Content Associate at Fairygodboss
From my very first day of working at Fairygodboss, I saw the overwhelming amount of support and passion of my teammates. No matter where you come from or what role you fill, becoming a FGB'er is joining a group of people who want to help you succeed and truly believe in the company's social mission to improve the workplace for all women*.
With such an important social mission, we spend a lot of time discussing how other companies benefit women, but what about Fairygodboss itself? Let's take a look at some of the reasons why Fairygodboss is a great place to work.
* Fairygodboss is an inclusive community and when we use the term women, we refer to cis women, trans women and nonbinary individuals.
What is the Fairygodboss culture like?
Fairygodboss proudly fosters a culture of, well, happiness. At Fairygodboss, we believe that the happier our team is, the more committed and efficient we'll be as a company. This means ensuring that everyone feels safe in our work environment, making time for fun company-wide social events (including virtual-friendly events, since many employees are remote) and fostering a sense of trust and transparency in everything we do.
For instance, Maura Bradley, VP of Sales, shared why she loves working with her team at Fairygodboss. "The sales team at Fairygodboss works to help our clients make informed and impactful decisions that challenge the status quo. As a team, we recognize the important change that we are influencing in the workforce, and so we work together to improve ourselves and our approaches through collaboration and feedback," says Bradley.
"Our team comes from a variety of different backgrounds — both professionally and in life — which allows us to have unique and diverse perspectives as we grow — while always keeping a sense of humor!"
A Fairygodboss Zoom event. Courtesy of Bernadette Sheridan.
Walking the walk with equality, awareness and transparency.
At Fairygodboss, we're committed to doing good internally as well as externally. As part of this, we are actively trying to combat bias and avoid discrimination in all parts of our hiring and employment processes via official policies and trainings.
We are also transparent about our progress on becoming a more diverse company, as seen in our publicly available employee demographics — a part of our diversity and inclusion efforts.
Further, to help raise awareness of social issues and promote a supportive community, Fairygodboss employees receive resources and training from our "Culture Wizards.'' Through this initiative, employees are encouraged to learn more about and donate to events and organizations centered around LGBTQ+ rights, racial injustice, mental health and more.
Paring collaboration with trust and autonomy.
At Fairygodboss, employees have a virtual "open door" policy. This means that if you have questions or concerns, or just need someone to brainstorm with for your latest project, help is only a few clicks away. (And, in my experience, colleagues at all levels of the organization are always happy and willing to help you succeed!)
Employees are also welcome to suggest improvements and modifications to all areas of the organization, fostering a true environment of collaboration that succeeds by accepting ideas from a variety of perspectives.
Mutual trust is a defining part of the Fairygodboss culture — employees are trusted to finish their work on their own with our flexible working benefit. At Fairygodboss, it's the results that matter, not the specific hours spent in the office.
Employee happiness is a priority.
At Fairygodboss, ensuring that there is a sense of community and support is extremely important. To achieve this goal, employees participate in regular all-hands meetings and can engage in a variety of monthly/quarterly virtual or in-person social events like trivia nights, happy hours and bowling. These types of events help employees new and old get to know each other and form lasting connections within the company.
"I've been with Fairygodboss for almost four years, and, in addition to liking my job, the No. 1 thing that has kept me here is the people", says Mary Pharris, the Sr. Director of Marketing and Communications at Fairygodboss. "My colleagues are so smart, collaborative and a lot of fun!"
Fairygodboss also makes the mental health of our employees a priority. Not only do we provide resources for self-help and mental health, but employees that are enrolled in one of our medical plans get free 90-days of access to Talkspace, a virtual counseling service.
And, on top of this people-first culture, Fairygodboss offers a competitive set of benefits for all of their full-time employees. Providing good benefits is key, since at Fairygodboss, we invest in our employees' wellbeing and seek to empower them.
Unlimited PTO, flexible working and other benefits you'll love.
So, we've discussed the culture at Fairygodboss, but what sort of benefits do employees get? Here are a few of our favorites:
Unlimited PTO

Flexible working

Great, competitive Medical/Dental/Vision Insurance via Aetna

401k Contributions via Slavic

Commuter Benefits via ConnectYourCare

12 weeks of 100% paid Parental Leave

Voluntary Short-Term/Long-Term Disability Insurance

Voluntary Life Insurance

Monthly and quarterly virtual/in-office events

90 days of free TalkSpace membership (with enrollment in one of our medical plans)

Equity options for all employees
And, as a women-run, mission-based startup that's built around the goal of women helping women and employer transparency, we're trying to live up to these values and principles ourselves by offering great benefits for women and parents. These include:
Paid and unpaid maternity and paternity leave

We are small enough to have the luxury of putting paid parental leave plans in place that will be catered around an individual employee's need and desire to work during the first year after they have or adopt a child. We are fully open to remote-working, bringing a child to work as well as phased-in returns to work.

Maternity-related and child-care benefits

Employees are able to take time off on an individually negotiated basis for care-taking purposes.
Next step: Join the team!
Today, Fairygodboss is looking to enhance our product and expand our team to support the rapidly growing FGB Community and corporate customers. Interested in joining us? Check out the following link for our current job listings!
Come work with us!
Want to learn more about Fairygodboss? Check out these articles: