Effective leadership takes a combination of careful planning, clear communication and priority management. For at least one first-time manager, it also involves no shortage of teamwork and adaptability.
Anna Gallego, a Consumer Banking Market Leader at Bank of America Corporation, says she's consistently impressed with the amount of resources the company offers to help her be the best leader she can be, including "online support, leaders, peers and partners in all lines of business." And that goes both ways, too. Thanks to the "endless support" she's received since joining the company, Anna has returned the favor by tackling her first-ever management role with success and creating meaningful relationships with her direct reports.
Beyond this supportive framework, she says that applying an attitude of "adaptability to the fast-changing pace of the environment" has also helped her to thrive in her first management role. Recently, she spoke to Fairygodboss about how she prioritizes across multiple lines of business while preserving work-life balance for herself and her team, as well as what she's learned by being part of a culture where people genuinely have your back.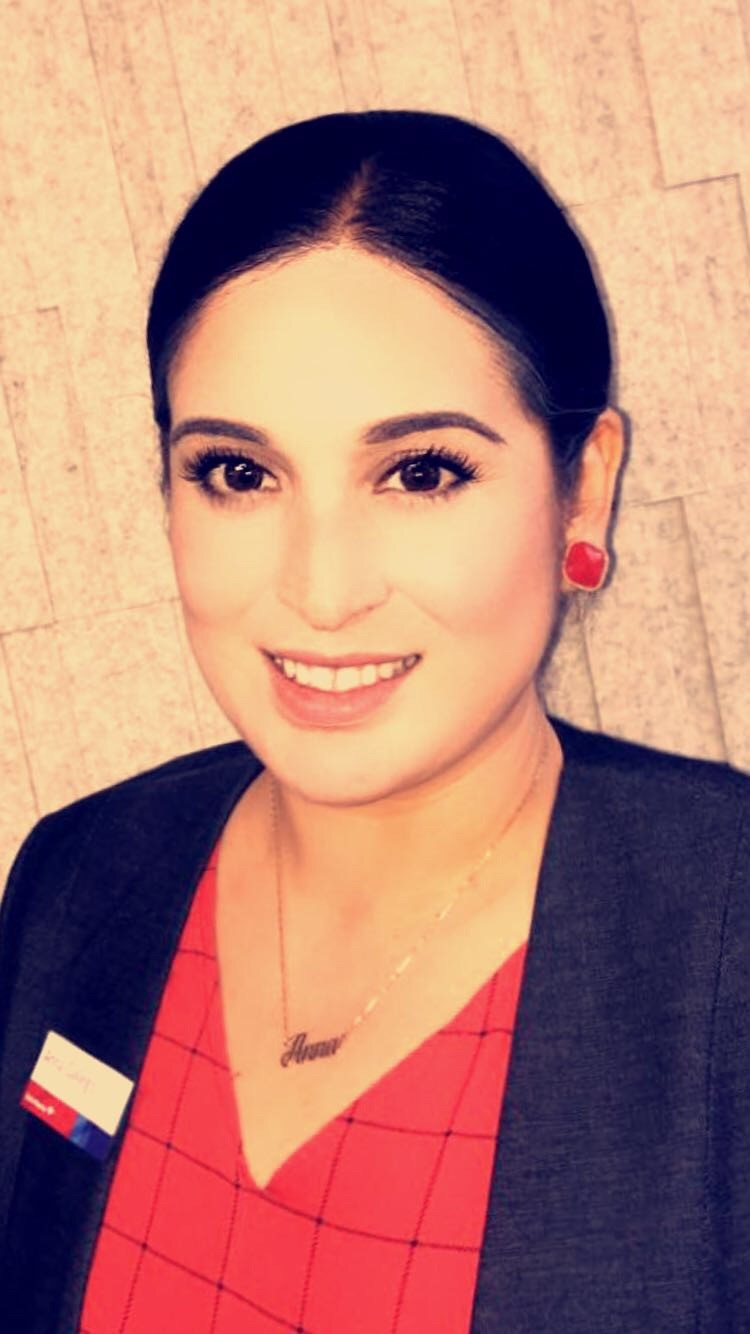 Photo of Anna, Gallego courtesy of Bank of America.
Tell us a bit about your job. What's your current role, how long have you been in this role, and what were you doing previously?
I'm currently a Consumer Banking Market Leader at Bank of America; previously, I was a Financial Center Manager with the company.
What were your initial thoughts when you learned you were becoming a manager?
My initial thoughts on taking on the leadership role were how many different lines of business and people I would have the opportunity to influence through the great responsibility this position entails.
How has your day-to-day work changed since you became a manager? What about your overall approach to work?
My day-to-day work has changed drastically since becoming a manager. I receive communications from all different avenues and it's my responsibility to accurately channel and deliver my message to all lines of business within the financial center, including various partners. Now, my focus is on prioritizing and customizing my approach to fit the varying needs of each of my centers. Adaptability to the fast-changing pace of the environment is key — one size does not fit all here.
Managing people — especially when you're new to it — is not easy. How has your company/your own manager helped set you up for success?
My company provides many resources that include online support, leaders, peers and partners in all lines of business. I take great pride in the teamwork we have amongst each other and the endless support we have for each other, whether it be face to face or over the phone. Together, we strategize to overcome any obstacle and celebrate everyone's success when we do. Ultimately, it's my knowing that I can trust everyone to have my best interests at heart that's helped me maintain success in this role.
How is this kind of support reflective of the overall culture at your company?
Bank of America's support means everything! It builds trust, belief, commitment and loyalty across the company.
What's the no. 1 thing you hope your direct reports are getting out of working with you?
I hope I'm able to help my direct reports build strong and positive cultures within their teams.
What's one strategy you've used when managing an individual (or team) that you think has been particularly effective?
I've found efficiency in executing a consistently well-thought-out process for everything I implement. Careful planning is the key to attaining goals with smooth execution.
How do you think about making sure your direct report(s) feel well-supported in their lives both in and out of the office?
I support my direct reports by providing and respecting their work-life balance; direct reports and leaders have both in their lives and it's important to recognize that.
--
Fairygodboss is proud to partner with Bank of America. Find a job there today!