10
Working moms know all too well that juggling a career and parenting sometimes feels insanely difficult. And working moms with particularly demanding office hours may feel like it's pretty much impossible to spend enough time with their families. That's why OnDeck is such a great place to work. While the fintech industry is largely known for requiring long hours at the office, OnDeck's leading the way in promoting a family-friendly culture that emphasizes flexibility and work-life balance.
This may sound too good to be true, but we know that it's not — because we spoke to some of the working mamas who are employed there. Victoria Au, a senior technical lead on the team that owns all of the credit decisioning systems at OnDeck, filled us in on her path at the company, where she was working when she became a mom. She started at OnDeck as a senior software engineer in 2014 and worked with her manager to build the company's Partner API from the ground-up. She was then promoted to be a technical lead of a team responsible for implementing all feature changes across all systems outside the United States before she was promoted to her current role.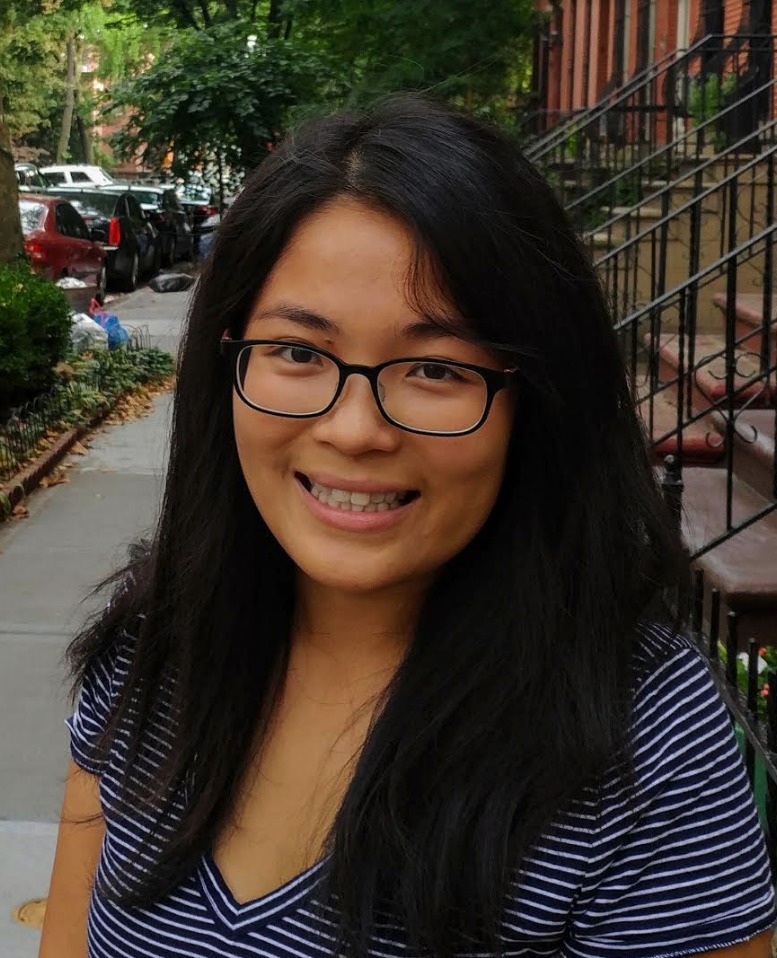 Victoria Au, Global Products Tech Lead at OnDeck
Needless to say, her job is no doubt challenging — and her track record shows she's deeply committed to her career. Still, as a mom, she feels super well-supported at OnDeck.
"OnDeck is very supportive when I have to take care of my child and understands that unexpected events such as illnesses pop up," she explains. "The good thing is that OnDeck focuses on results and not 'face-time.' When I'm unable to work several hours during the workday, I'm able to complete target items on my own time, usually when my family is asleep."
While Au has now spent some time navigating #workingmom life, she knew early on in her journey as a parent that OnDeck would offer her what she needed. She was fortunate enough to be able to take maternity leave right as the company increased it to 4 months. "For me," she says, "it was easier to manage if I took it all at once. Other parents have the opportunity to take it at separate intervals. I worked out a transition plan with my manager prior to my leave by listing out all of the different tasks that would need to be delegated, so I was not worried about my responsibilities and was able to focus on my family 100 percent."
Chani Kohn, OnDeck's Sr. Manager, People & Talent Development, agrees that the company's values are pretty on-point. "At OnDeck, I have worked hard on defining my own balance, and what has made it easier to do that is that it is not just ok, but encouraged," she explains. "While working on my own balance, OnDeck has helped me see that I can still have a successful career while doing so. It can be a potentially uncomfortable topic to bring up to discuss, and OnDeck has done a great job with encouraging managers and team members to have these conversations."
Chani Kohn, OnDeck's

Sr. Manager, People & Talent Development
And the best part, perhaps, is that OnDeck is continuously seeking feedback from team members to make their policies even better. After returning from maternity leave, Au was invited to a feedback panel organized by the company's People Operations team — and she offered her insight on how to make the leave process easier. "OnDeck listened and soon after, made changes to the policy so they were able to accommodate more people," she says. "Some of the changes include providing resources to support employees before and after leave and removing the primary vs secondary caregiver distinction."
Kohn adds that OnDeck's commitment to facilitating openness and candid conversations has added tremendous value to her work experience. She's been working at the company for nearly three years and is already in her third role there. She says she got to where she is now by building strong relationships, being open to and implementing feedback, and embracing opportunities that pushed her to learn and get comfortable with the uncomfortable. "I have always had open and honest career conversations with my managers and mentors," she says. "I share my interests, likes, dislikes, hopes etc. and discuss what is realistic, what is not and how what I want aligns with the needs of the business and my life."
Of course, not every company is as wholeheartedly focused on employees' growth and happiness. For those of you who are struggling to juggle your careers and family life, Kohn has some sound advice. "Strive for excellence, not perfection — this was once told to me by a mentor of mine and it was a game changer for me," says Kohn. She adds that it's important to remember that balance is subjective. "Define what balance means for you, and only you and don't worry about others. And, cut yourself some slack — you are most likely the one adding the most pressure."
Au has also shared some spot-on insight for working mamas — particularly those who worry about feeling unfairly judged as less ambitious because of their choice to have kids. "Before and after your leave, make it clear to your managers and their managers that you intend to come back ready to take on your previous role," she explains. "I find this is less of a worry when expectations have been set on all sides."
She adds that her career has been "very satisfying" since returning from leave nearly a year ago. "The work I do is still very significant to the company."
--
Fairygodboss is proud to partner with OnDeck. Find a job there today!