As a woman in data science, Krithika Swaminathan has learned quite a bit about advocating for herself and others. Her passion for empowering people has made Intuit, Inc. — the company behind global financial products TurboTax, QuickBooks, and Mint — the perfect place to fulfill her career aspirations. While the company's mission to power prosperity supports millions of customers around the globe, Intuit also makes a difference closer to home by building a strong community for its people.
Whether meeting with STEM students as a member of Intuit's Tech Women @ Intuit initiative, or using technology to deliver awesome customer experiences, as Vice President of Artificial Intelligence (AI), Swaminathan gets to contribute to both communities. The most impressive part? She does both well. In 2015, she won Intuit's CEO Leadership Award. And she's continued to seize—and foster—new career opportunities for herself and others at an impressive pace.
Recently, Swaminathan shared what brought her to Intuit, what's kept her there, and how she's stepped out of her comfort zone to grow as a professional throughout her tenure. Her interview is packed with advice on leading empowered teams, building influence, and finding opportunities that match your unique talents. Keep reading to learn more.
How long have you been in your current role, and what were you doing previously?
I joined the Intuit AI organization a few months ago to lead our global consumer applications, security, risk and fraud teams. Although my background isn't in artificial intelligence and machine learning, what I bring to the table is several years of experience across Intuit business units and functional groups, along with a deep product and customer understanding from my time running platform engineering for Intuit's Consumer Group, which includes TurboTax®, TurboTax Live, Turbo and Mint.
Once I took a step back, this new role felt like the perfect match for my skills. I was intrigued by the opportunity to play a key role in not only aligning the needs of our business units with the advanced technology offerings of the Intuit AI team to accelerate AI adoption across the company, but ultimately to deliver smarter products faster to our 50M customers around the world.
I came to Intuit because of its mission and culture. Over the past seven years, I've been grateful to the people I've had the honor to work with and for the chance to help deliver on our mission to power prosperity for millions of customers around the world through an AI-driven expert platform. In the face of global uncertainty for consumers, small businesses and self-employed individuals, Intuit is stepping up alongside our customers to face COVID-19 together by investing more than $8 million to work through four initiatives. And, by partnering with the U.S. government and leveraging our platform capabilities, we've launched three new offerings – Intuit Aid Assist, QuickBooks Capital for Paycheck Protection Program, and TurboTax Stimulus Registration – to help consumers and small businesses better understand and potentially access billions of dollars through the recently passed federal aid and relief programs.
For all these reasons, I'm even more excited to be part of the Intuit community today than on my first day seven years ago!
What projects or programs are you currently working on? What about this type of work most excites you?
I'm especially proud of our team's contributions to a new product that's tailored to the needs of mid-market small businesses with 10 to 100 employees. We're just getting started, but we already have over 200,000 customers today in our QuickBooks Online Advanced and QuickBooks Desktop Enterprise offerings.
Using AI to execute fraud detection strategies at scale to protect our customers from fraudsters and hackers is also a top priority for my team, in collaboration with Intuit's CISO (Chief Information and Security Office) organization.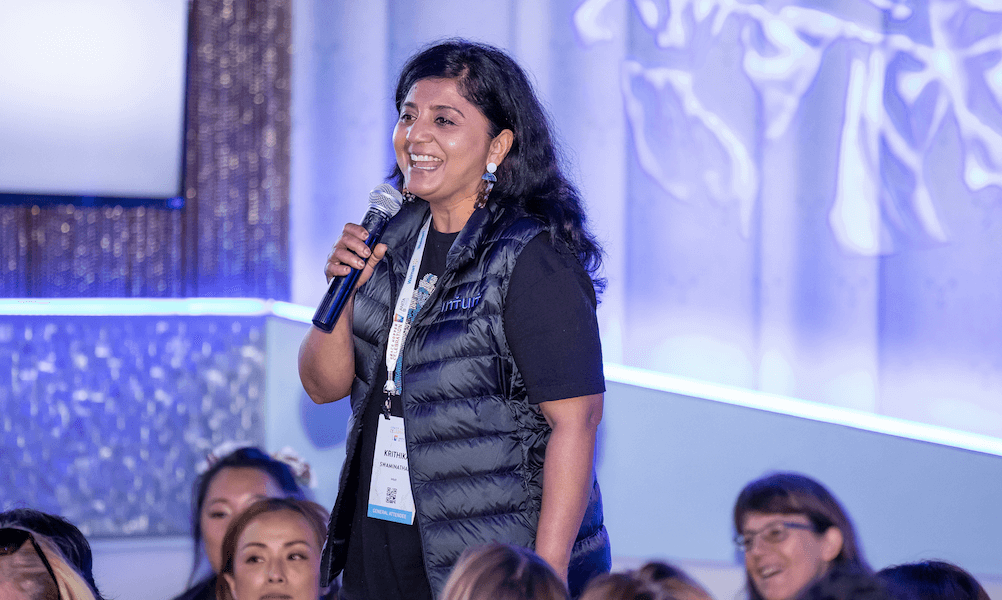 Are there any challenges or obstacles you've had to overcome being a woman in a traditionally male-dominated field?
I come from a traditional, conservative culture that places a high value on education and a bias towards actions and outcomes. Because of this, early in my career I thought I was on the right trajectory by producing outcomes but not making a big deal about it. I began to notice that many successful people around me were skilled at speaking persuasively about their ideas. I began to understand that speaking about your work is not at all about bragging, but rather inspiring, teaching, influencing and helping others. So, while that big "aha" for me wasn't specific to being a woman in a traditionally male-dominated field, it's related in that women tend to hold back a little. Being comfortable and having the confidence to put forward our thoughts and ideas is so important.
I've applied this learning to coach and mentor staff engineers who are now successful directors at Intuit. My approach is to spend a lot of time with the individuals on my team and deeply understand their strengths, then create a platform for showcasing their work, sharing ideas, collaborating, celebrating their accomplishments and more. This shows up both internally (at All Hands meetings or Lunch-and-Learns) and externally (at industry conferences like Grace Hopper, for example). Plus, I'm a big advocate of Intuit's Engineering Days, Tech Forums and Tech Women @ Intuit events and activities held throughout the year.
How would you describe your leadership style? Are you doing anything differently in what's become a virtualized workplace during the COVID-19 pandemic?
My leadership philosophy—even more so in times of crisis—is to be crystal clear on our vision, strategy and organizational priorities. In light of what's going on today, more than ever our employees are looking to leaders to remove blockers, proactively re-prioritize and provide constant touchpoints.
Altogether, Intuit is providing lots of support for our employees as we all transition to this new way of working. I'm grateful that we're building a cultural foundation where every employee can bring their whole self to work and 93 percent of Intuit employees say it's a great place to work. These communication touchpoints are not just for business either. For example, we kicked off a weekly Intuit AI meeting hosted by our Chief Data Officer to simply share our favorite TikTok videos, enjoy a stretch break with an employee who's an avid yoga teacher/practitioner, engage in an "ask-me-anything" forum, etc.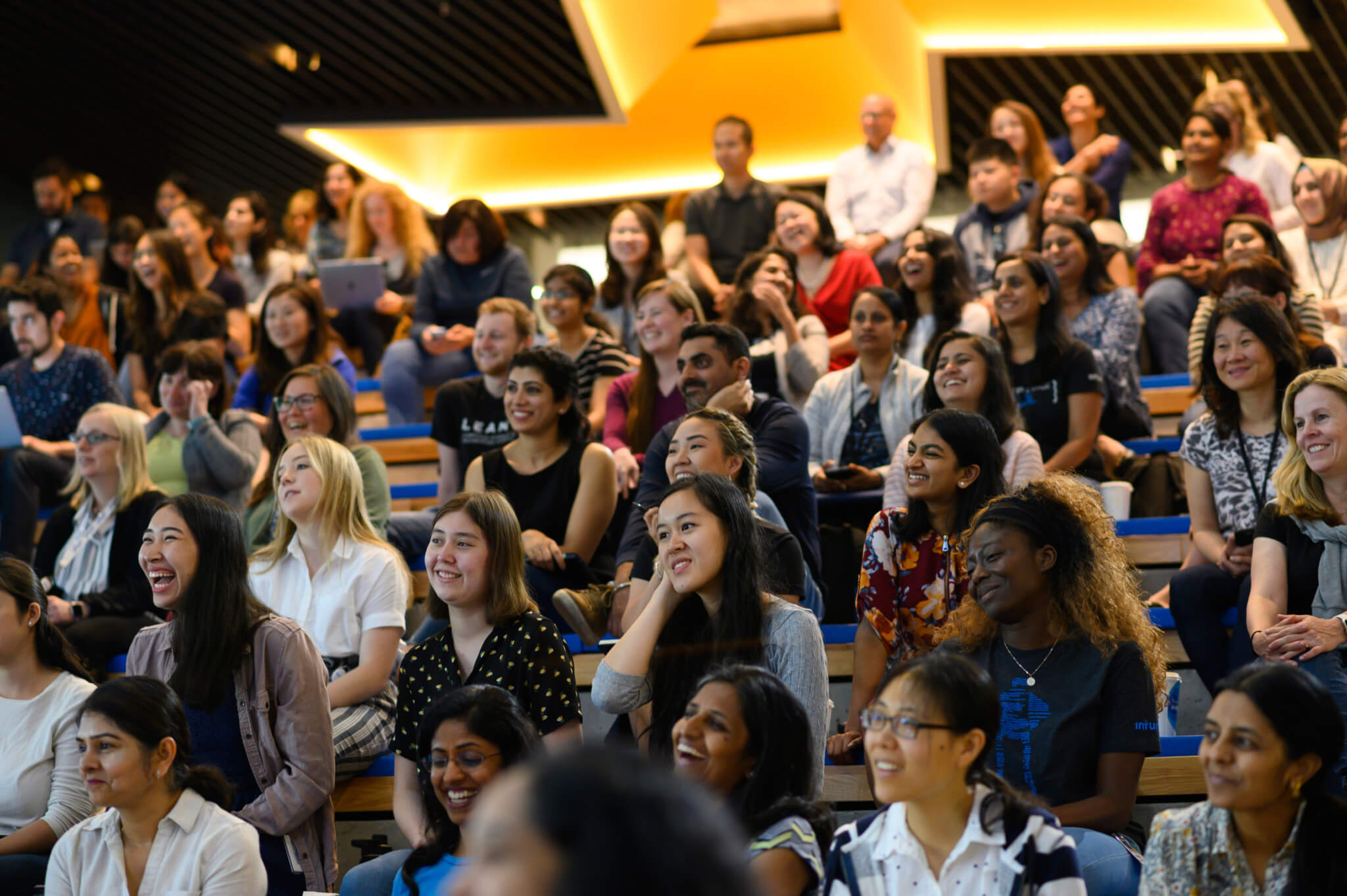 Are you involved in any groups or networks at Intuit? If so, which ones?
I'm very involved in the Tech Women @ Intuit group. It is one of our most thriving, active networks and aims to invest in and encourage women in tech roles. We collaborate with a number of outside organizations like Girls Who Code and also work with colleges and universities to understand how they are investing in women and attracting them to careers in technology. Being involved in this group is very personal for me. As I mentioned earlier, education was given a lot of emphasis for me early on and that foundation has really helped shape my career. I am at a point where I feel a strong pull to educate, inspire, and help women build their confidence.
What has been your proudest career achievement?
The proudest moment in my career was being honored with the 2015 CEO Leadership Award for driving a mindset of engineering excellence and rigor across Intuit through boundary-less leadership. The CEO Leadership Award celebrates individuals who set the bar high and role model what it means to lead at Intuit. Nominations submitted by Intuit employees are evaluated based on the "how" (inspirational leadership through our values) and the "what" (delivering outcomes that impact employees, customers, partners and shareholders).
What advice do you have for women in data science who want to take their career path to the next level?
Data science is a fabulous field with many opportunities for women to contribute. Building a data science organization for a diverse world is a high priority for Intuit in a sector in which just 15 percent of data scientists are women. My advice to women data scientists who want to get to the next level is:
● Be extraordinarily confident, improve your craft and have a deep understanding of your business angles. Allocate time to connect, learn, influence (and be influenced by) those closest to the business and customers at your company.
● Take bold steps. Get out of your comfort zone. Try out that lofty idea that just might deliver an awesome result for customers. One of my biggest career lessons has been that it's okay to be wrong!
● Build your leadership skills and influence skills by actively networking with peers and leaders in data science. Share your knowledge, build your company's tech reputation (and your own), and join the data science community.
You can learn more about data science at Intuit here.
--
Fairygodboss is proud to partner with Intuit. Find a job there today!