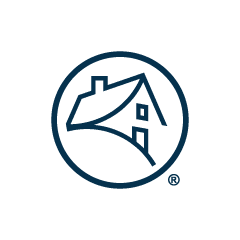 10
Over the past year, supporting employees outside of their workplace has become even more important as we navigate a "new normal" during unprecedented times. Today, we must do our jobs in new settings with additional stresses, while also managing our families, checking on loved ones and finding time for self-care during a pandemic.
Offering employees benefits that can help them navigate their day-to-day lives has never been as important as it is today. A company that appreciates this is Fannie Mae, and, as a result, they have recently been named one of Seramount's 2021 100 Best Companies and Best Companies for Dads lists. Fannie Mae offers caregivers resources to support their needs across various stages of their lives. Here are three ways that Fannie Mae offers caregivers support so they can thrive in the office and at home.
Child caregiver benefits.
Fannie Mae offers multiple benefits to support employees with the care of their children from birth and throughout different life stages. Paid parental leave allows parents to care for and bond with a new child. In addition, Fannie Mae's adoption program offers up to $10,000 per adoption and provides leave for adoptive parents.
"Fannie Mae has a generous parental leave policy. Parents, especially new parents, can enjoy precious time with their little ones, time that can't be replaced and will be cherished for a lifetime," says Anne G., a Lead Associate for Enterprise Architecture.
New moms can also take advantage of Fannie Mae's lactation program, which provides new mothers with resources and support to nurse their babies, and a Dependent Care Assistance Program, which provides financial assistance for backup childcare up to age 13.
Family caregiver benefits.
Fannie Mae also offers benefits for employees to care for family members and elders. A family member's illness can be stressful, which is why Fannie Mae offers 10 days of paid family sick leave each year to care for family members.
"Flexible work options and the Employee Assistance Program (EAP) provided by Fannie Mae always helps me take care of my family, without having to stress out about the work deliverables," says Lavanya R., a Product Owner for Single-Family Mortgage Operations.
EAP is a company-paid benefit that offers access to counselors, registered nurses and resources on topics related to all life situations. Fannie Mae also offers access to an Eldercare Consultant who assists employees and their relatives with free consultation services and resources to navigate the care for an aging family member and/or planning for themselves.
Self-Care benefits.
Fannie Mae also offers benefits for employees to take care of their own well-being that go beyond just short- and long-term disability. The company has many wellness programs, flexible work options, a mindfulness benefit and 11 Employee Resource Groups that provide an opportunity for employees to offer each other support.
"Our In-Visible Inclusion Employee Resource Group for employees with disabilities hosts Caregivers Circles, where employees share resources and support each other in their diverse journeys of caring for parents, kids, self and pets. We also have Parent Connect for parents," says Anne G.
These kinds of forums are invaluable because employees gain insight and advice from colleagues who have faced similar situations, helping employees feel validated and supported knowing they are not alone.
Thriving at work while balancing one's personal life can be challenging, but having support and the right resources can make all the difference. Fannie Mae's focus on providing competitive benefits to allow their employees — and their families — to live and work with greater peace of mind is part of their culture. Want to join Fannie Mae's supportive culture? Click the link below to see the current job postings.
--
Fairygodboss is proud to partner with Fannie Mae. Find a job there today!