If you're looking for the opportunity to create a meaningful career within one mission-driven organization, look no further.
Cummins is a Fortune 150 global power technology leader that designs, engineers, manufactures, distributes and services engines and related technologies. Headquartered just outside Indianapolis in Columbus, Indiana, the company believes in providing global opportunities to develop your career, make your community a better place and make meaningful contributions. Part of how it encourages world-changing innovation: An inclusive culture that fosters a sense of belonging and empowers employees to bring their best self to work and achieve their full potential.
We spoke to representatives from Cummins about how they're actively creating one of the best workplaces in the world and what women employees can expect from the culture — all the way from when they're first hired to when they're a tenured employee. We also explored Cummins' mission to make a more prosperous world and the global opportunities employees have to contribute to the Cummins' vision.
What is Cummins' mission?
Our mission: Making people's lives better by powering a more prosperous world.
What are its core values?
Our core values are how we will accomplish our mission. Those values are:
Integrity: Doing what you say you will do and doing what is right,

Diversity & Inclusion: Valuing and including our differences in decision making is our competitive advantage,

Caring: Demonstrating awareness and consideration for the wellbeing of others,

Excellence: Always delivering superior results,

Teamwork: Collaborating across teams, functions, businesses and borders to deliver the best work.
What differentiates Cummins from other companies in this space?
It's a hundred-year-old company with emerging technology sectors that operate as their own start-ups.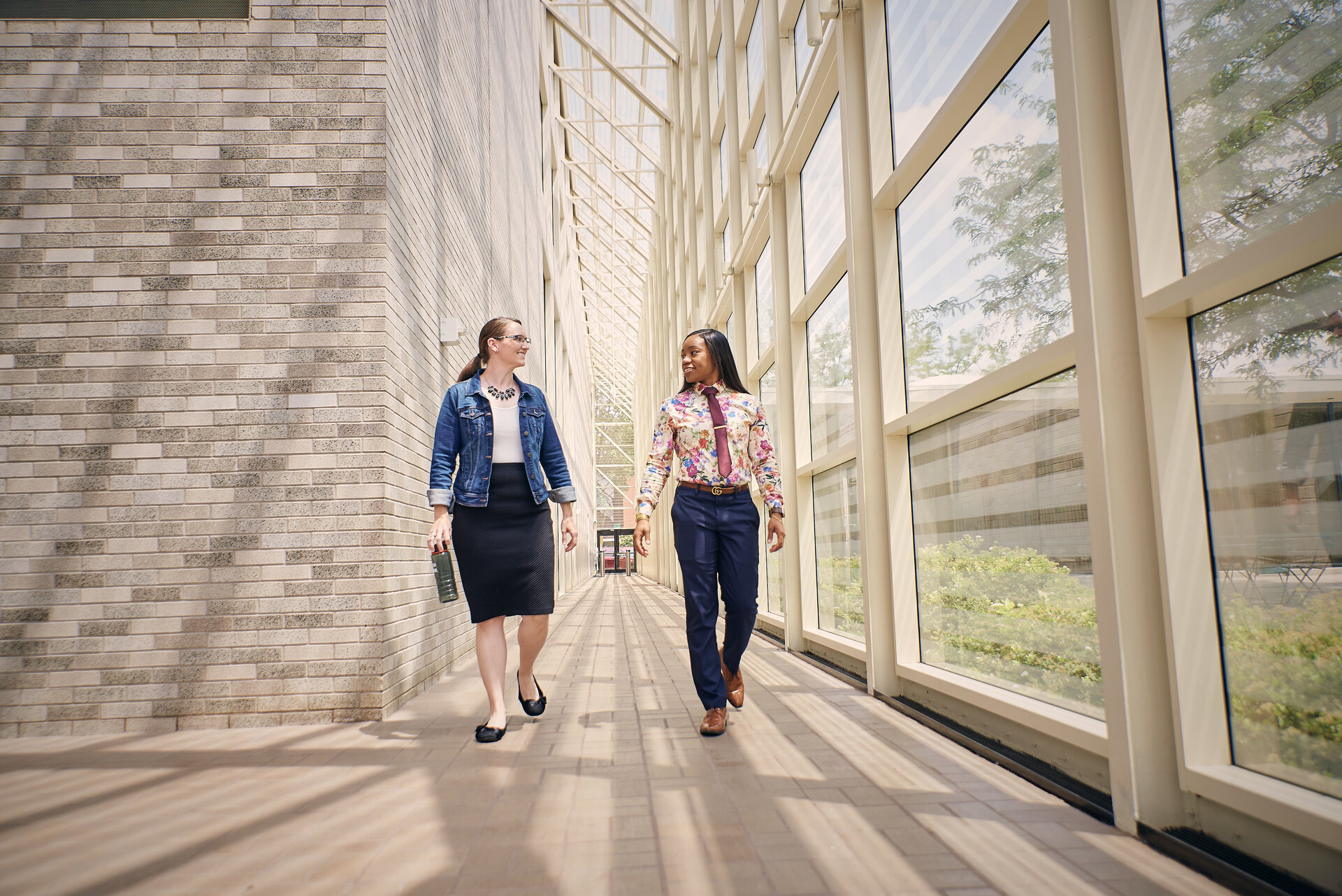 Describe the employee benefits that positively impact women who work here.
Cummins has several impactful benefits, including:
An extended parental leave,

Nursing mother's rooms,

Women's empowerment employee resource groups,

A hire-to-develop philosophy,

A highly engaged leadership team.
What career development opportunities can female job seekers expect from Cummins? How is career pathing approached?
At Cummins, your professional development begins the second you walk through the door and remains a priority throughout your career. As a new hire, you can also elect to apply to one of their exclusive Development Programs, which are designed to transition those who are just getting started in their careers into a career full of opportunity and cross-functional knowledge.
Cummins is also a hire-to-develop organization, which means they focus on promoting from within and creating opportunities for employees to reach their full potential. From mentoring circles to high-visibility projects, you can expect to be challenged in big ways with opportunities to grow at every level of the organization.
Why should women want to grow their careers here?
Whether you're just getting started in your career or you're a seasoned professional, Cummins strives every day to be a place where people can build a career, not just have a job. As your career and skill sets flourish over time, you can change business units or functions, accept special assignments and move into leadership. Working at a global organization also means global opportunities.
Is there anything else women should know about pursuing a career at Cummins?
As a Fortune 150 organization with a global footprint, you'll have the opportunity to work alongside the best and brightest minds around. They're always searching for diverse, innovative perspectives to continue growing for the next 100 years.
--
Fairygodboss is proud to partner with Cummins. Find a job there today!