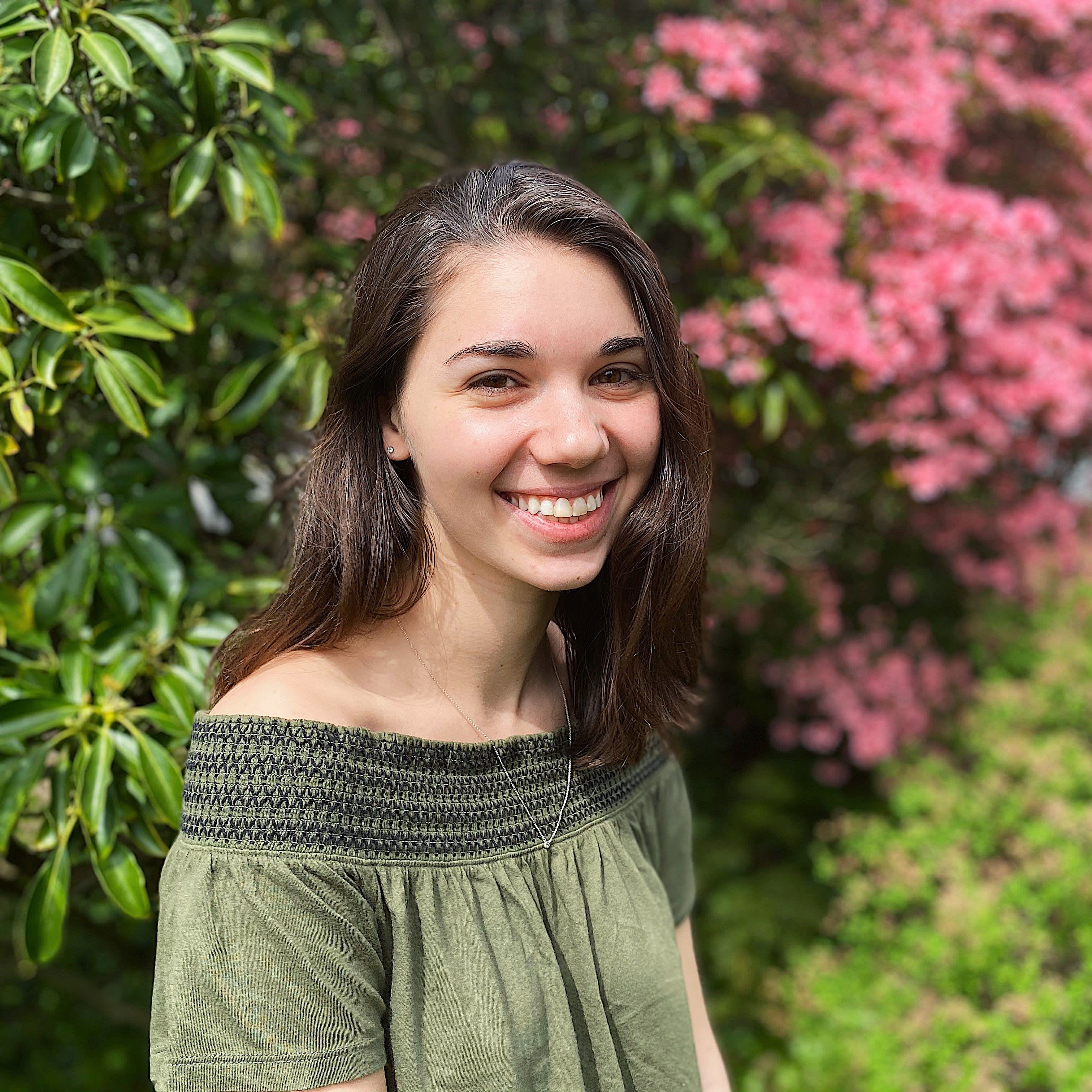 5.42k
Staff Writer & Content Strategist @ Fairygodboss
For the non-camera shy, video resumes may be your new best friend — yet video resumes aren't new to the hiring scene. YouTube videos instructing job seekers on how to make video resumes go back all the way to 2011. So why all the fuss now?
TikTok.
The video resume got more attention this summer when younger jobseekers took to the video platform TikTok to edge out their hiring competition. Some of these tiktokers landed interviews; others got internships and full-time roles from their videos. One got a job at TikTok with her TikTok; you can watch her impressive application here. All of them participated in what may be a growing trend in the job search.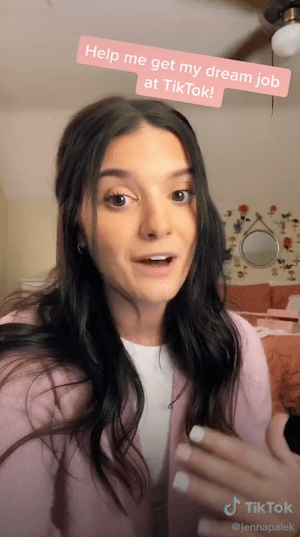 One job seeker who landed her dream job at TikTok with, well, a TikTok.

@jennapalek / Via tiktok.com

TikTok capitalized on the video resumes by introducing TikTok resumes, a platform where employers partner with TikTok to find new young talent. Since the summer, the Tiktok-specific video trend has fallen away, especially as
many of the young job or internship seekers returned to school. But are video resumes here to stay?

While video resumes are getting more mainstream, it doesn't look like they're anywhere close to the new norm. A simple one-sheeter (or two? The page controversy is timeless) is still the way to go for most, if not all applications.

But, that doesn't mean a video resume isn't valuable — or that it can't help you stand out in a crowded pool of talent applicants.

If you're going to do a video resume, here's what to do.
1. Make it professional.
At its best, a video resume has the potential to show the hiring manager your experience, skills and personality in an original format. At its worst, a video resume can disqualify you from getting a role — so it's important to make your video resume count.
You don't need a professional camera or fancy backdrop to make your video resume look professional. Instead, make sure you have a clean background, a stable (not shaky!) video and a professional look. There's no need for special effects or editing. Professional video resumes can be simple — and sometimes, that's the best way to go.
2. Get to the point.
A video resume isn't meant to be a feature-length film. Keep it under a minute and focus on selling yourself just as you would in an interview. Let the video resume be an opportunity for hiring managers to hear your elevator pitch from you, rather than reading it on a sheet on paper.
3. Show your personality.
One huge benefit of the video resume is being able to show off your personality to hiring managers. Ultimately, you're revealing more about yourself in a video than you do on a sheet of paper — so make the video yours. While you should stay professional, use this opportunity to share a little more about yourself and why you'd be a great culture fit.
4. Don't rely on your video alone.
Video resumes may be on the come-up, but they're not the next big thing — at least not yet. If you can make a professional, to-the-point, professional video, you'll stand out in the hiring process. But you may not make it to the next round unless you're using the video as a supplement.
While video resumes can be a great tool, you shouldn't rely on them to provide a holistic view of who you are as a candidate. In a study done by Robert Half, 78% of companies in 2020 preferred a traditional resume; only 3% preferred a video resume. If you submit a video resume, make sure to include a traditional resume as well to give employers a thorough, more detailed view of your background and experience.
Would you ever consider submitting a video resume (or have you submitted one before)? Why or why not? Share your answer in the comments to help other Fairygodboss'ers!
--
This article does not reflect the views of Fairygodboss.