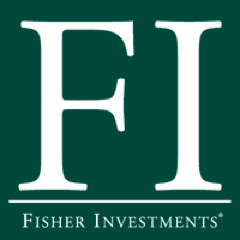 10
Britnae Lee and Meghana Manne started their careers in an entry-level "Client Service Associate" (CSA) role at Fisher Investments. Both were motivated to help people and quickly saw how the CSA role would allow them to do so. They put their strengths to work and quickly became leaders within the department and created their own unique next step in their careers. Britnae leaned into mentorship and training and now manages the CSA team she joined in our Camas, WA office, shaping the culture and future leaders on her team. Meghana sharpened her analytical skills and transitioned to the Data & Analytics Team in our San Mateo, CA office and has been simultaneously working full-time and pursuing her masters.
After being promoted to their current roles, they reflected on how they chose where to go next and the steps they took to get there.
Did you have a background or interest in Finance before working at Fisher Investments?
Lee: I had no prior Finance experience and appreciate that the firm didn't require a finance background to be successful in most entry-level roles. I wanted to learn more about Finance and how current events affect the stock market. I ended up learning everything I needed on the job. I was busy in college juggling four degrees with a full-time job in the food service industry, but that gave me a great foundation of organizational, multi-tasking and client-facing skills, which prepared me well for the CSA role. That's actually why I started working here; I aligned with Fisher's dedication to client service.
Manne: I didn't have a Finance background either; I was actually planning to go to medical school before deciding to switch gears and come to Fisher Investments as a CSA. With the initial Finance training Fisher provided and day-to-day responsibilities of my role, I was able to build my knowledge without a traditional finance education. The investing knowledge I've gained has helped me manage my own finances and prepare for the future — a skill everyone should have! This role was also a great stepping stone to understand the firm and how different departments work together.
Can you tell me about the Client Service Associate role where you both started?
Manne & Lee: Client Service Associates (CSAs) act as the liaison between our clients, our partner custodians and the rest of the firm. Our teams help provide an easy and efficient onboarding process for clients when they sign up with Fisher and provide ongoing service for all of our existing clients.
Our department examines financial statements, identifies ways to make transfers and creates documentation for accounts. We collaborate frequently with other client-facing departments like the Investment Counselors and, while we both form strong relationships with clients, Investment Counselors are the main point of contact and take on more of an educational role. They help clients understand the market and their portfolio, and we help execute any operational tasks that align with their financial goals. CSAs are great communicators and relationship builders while identifying solutions and providing top-notch service to clients and internal partners. A Finance background is not required to be successful in this role and this department has a robust training and mentorship program.
Learn more about the Client Service Associate Role and apply here!
What skills made you successful in the CSA role, how did you make yourself stand out amongst your peers?
Manne: There are nuances in the work we do, so being resourceful and doing your own research to find solutions is an important skill. We manage multiple tasks at a time for many clients, so prioritizing time management and organization help ensure nothing slips through the cracks. Personally, I found that my high attention to detail and ability to manage complex requests opened the door for me to work with more complex client relationships. I gained confidence in my ability to handle any challenge and positioned myself well for my next role.
Lee: After learning the financial and account terms, I starting picking up responsibilities quickly. I developed strong communications skills and became the dedicated point of contact for our custodians and internal teams, working closely with Investment Counselors and more complex client relationships as well. I naturally gravitated toward training responsibilities, using my expertise with processes and relationships to train new team members one-on-one and in a class setting. I felt passionate about helping others because I know I had a lot of questions when I started. This put me in a natural position to transition into management because I was already leading my team in so many ways before.
When did you start thinking about your next role and how did you decide what you wanted to do next?
Lee: I enjoyed the CSA role, which is what made me want to become a Team Leader. I mastered the operations really well and knew I'd be able to coach others through the role and create a positive learning environment for them. I chose to approach each day by putting myself in our clients' shoes and trying to find ways to improve our processes and services. I find joy in helping people and wanted to help others find purpose and enjoyment in the work we do.
My manager encouraged me to shadow different departments and interview for a few roles, so I was prepared when it came time for my transition. The networking helped form relationships that I lean on to help my team with their next roles.
Manne: I've always thought a few steps ahead, so I was thinking about my next move and the skills I needed to get there a few months into the role. I'm a problem solver and out-of-the-box thinker, which make up the foundation for data and analytics. I found this area of work fascinating and valuable; businesses can't thrive without using data to evaluate their performance, identify gaps, build strategies and simply make informed decisions. I wanted to be able to add value and know that I was making a direct impact supporting firm-wide decisions.
Now that you've made the transition to your new role, what does your day to day look like?
Lee: I manage a team of 10 associates, many of them coming from different backgrounds. My day varies between managing individual check-ins, coaching different learning styles, finding solutions to the challenges my team elevates and other administrative responsibilities. My biggest priority now is understanding my team so I can help them develop professionally and find their next role where they can be successful. Fisher's Manager Training has equipped me with the skills to adapt my coaching style and be an effective resource for them.
Manne: I act as a liaison between the business groups and Business Information Team that builds much of our reporting. I evaluate and prioritize incoming requests, monitor active projects and prepare bi-weekly reports for management. I have access to firm-wide data and have the inside scoop on analysis that leads to large-scale changes, which I love. I get to help with one-off data or reporting requests, such as automating a report or defining metrics, that contribute to various firm-wide efforts. I'm learning new SQL and Excel skills on the job and using my free time to get my Master's in Data & Analytics to deepen my knowledge.
How did you feel supported before and during your transition?
Manne: My manager knew from the start that I wanted to end up in the Data Analytics group so she helped me set up shadows, made me aware of relevant opportunities and put in a good word for me during the application process. I reached out to the Group Vice President of the Data Analytics Group and she helped me build a timeline of things to do to position myself well for an interview and for the role itself. Both of them were extremely helpful and pivotal in my move, and I know I can always reach out to management and our internal career coaches for guidance.
Lee: My manager understood my goals and gave me responsibilities that would prepare me well for management while I was still in the associate seat. I was coming to them with solutions to problems and walking through whether that was the right approach and how to handle communication. They were constantly looking out for leaders for me to network with in the firm and expanding my capacity for what I could take on.
What advice would you give to someone looking to take the next step in their career?
Lee: The questions I ask myself when I'm thinking about transitioning are: will it challenge me, will it allow me to grow and will it benefit me and my long-term career path? Getting to know yourself, your strengths and what makes you happy are great guiding questions.
Manne: If you don't know what exactly you want to do next, there's a lot you can do to help figure that out! Career fairs, networking and shadowing colleagues at your company are great places to start. Once you have an idea of the direction you want to go, figure out what skills and competencies are necessary for that job and start building them up. A lot of my analytics skills were self-taught, and I sought out opportunities to practice those skills either on the job or in my Master's classes. Your next move is totally doable if you take time to reflect on what you have and start working toward what you need.
--
Fairygodboss is proud to partner with Fisher Investments. Find a job there today!