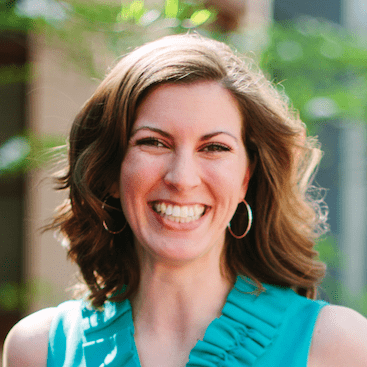 516
Author, podcaster, coach @ GetCareerClarity.com
If you don't love what you do—or where you do it right now—a 40-year professional career can feel like an eternity. Four decades of doing work that doesn't light you up can be exhausting and frustrating.
However, if you've been considering making a change to something that would improve your mental, emotional, physical or financial well-being, now is a great time to do it. While there's no time like the present, there are a few specific reasons why this is a great season to search for something new and make a transition.
If you can say "yes" to any of these three questions, you're ready to hop into the 2021 job market.
1. Have you wanted to make a move to a new company or industry for a while?
If you've been thinking about making a move to something new for quite a few months, but haven't been sure it's the right time, get ready. The New York Times recently wrote an article stating that "America is getting back to work."
Despite worrying news segments about future uncertainty, employers are hiring with gusto right now. The Department of Labor's data on job growth this summer shows the hottest job markets in almost a year and unemployment rates at a 16-month low. Don't let fears or uncertainty cause you to miss out on your shot at great new opportunities.
2. Do you know the job you want to do next, and do you have relevant experience to make that change?
It is definitely time for you to take advantage of the job market if you know the kind of work you want to do and have taken the time to get relevant experience. This is particularly important for career changers—no matter whether you want to change industries, cities, or job functions. While lots of employers are hiring right now, there is also a lot of interest from talented prospective employees, which means there's still a fairly competitive labor market.
To make yourself stand out in your search—and make your job search as efficient as it can be—you've got to know exactly what you want so you can position yourself as a great candidate.
If you know exactly the kind of work you want to do, but know you're missing a key skillset or experience, this is a great time to start working on side projects, pro bono work or to take an online course to help you shore up your capabilities. Adding additional credentials to your resume can help you stand out from other talented candidates in a crowded applicant field.
3. Have you been keeping in touch with professional contacts?
No matter how many hours you've personally spent on online job boards like Fairygodboss, Indeed or LinkedIn perusing job listings, the data says that 70% or more of jobs are found and secured through personal relationships and professional networking.
If you've spent the last year checking in intermittently with your professional network, great! It's time to let them know that you're ready to make a move and would love their help keeping track of upcoming opportunities.
But if you haven't been quite as diligent about keeping your network warm (perhaps because of all the stressors and unpredictability of the pandemic), now is a great time to invest in re-engaging your current contacts and considering meeting some new ones. A simple email, text message, or quick phone call can be a great way to get back in touch with previous colleagues who've moved on to new opportunities.
The further afield someone has gone, the more likely they will hear about opportunities and jobs that you won't—so don't be afraid to re-introduce yourself to distant, or "weak ties" in your network.
2021's job market is stronger than we've seen in over a year, so don't let it pass you by. Take action on these tips to set yourself apart and land some great offers this year.
What's your no. 1 piece of advice on the 2021 job market? Share your answer in the comments to help other Fairygodboss'ers!
--
This article was written by a Fairygodboss Contributor.
Lisa Lewis Miller is an internationally recognized career change coach, author, and founder of Career Clarity. Her new book, Career Clarity, talks about the four core drivers of fulfillment and satisfaction in your work, no matter what you do right now (or want to do next).