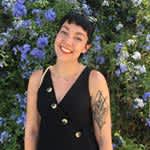 4.24k
Pie > cake.
As my best friend, borrowing from the author Annie Dillard, likes to say, how we spend our days is how we spend our lives.
Our seemingly small, day-to-day decisions are ultimately the ones that bear the most weight. It's these choices and habits that add up to comprising who we are as individuals — and who we are as leaders.
Below, we heard from CEOs and other leadership experts about the habits and choices that true leaders make a part of their lives every single day.
1. They schedule in daily "me" time.
"The one thing that a CEO should do every day is to take time for themselves and away from their business," Beth Lawrence, CEO of Beth Lawrence Meetings & Events, said. "I find that, even if I take an hour away to take a walk at lunch time, read a book, connect with my mentors or do a yoga class in the morning, I am much more able to stay focused on the tasks at hand and be a more effective leader."
2. They don't treat their inbox as an afterthought —
but don't let it own them either.

"I know it's worse than ever now with all the Zoom meetings, but we MUST review our emails and respond every day," Holly Koenig, CEO and Executive Director of the New York Society of Association Executives, said. "There could be a lost opportunity tucked in there, a request from a board member, a deadline. That could mean forwarding it to others in the company to handle. It could mean simply acknowledging and letting them know you'll have an answer Tuesday. Whatever it is, take the time."

Of course, that time may not appear if you don't intentionally make room for it, Koenig added.

"My calendar is booked all day with internal and external meetings, but I purposely block two areas on my calendar," she said. "Everyone knows they can't request a meeting time at those times. I make sure that I'm reviewing and responding to the morning emails and then again in the afternoon."
3. They start their day on a calm and grounded note.
"Most people get up and are rushing through their entire day, frantically walking around, staring at a screen during all downtime, talking to others, and doing tasks and busywork," Stacy Caprio, Founder of Her.CEO, said. "What sets a leader apart is taking 10 or more minutes each day to be by themselves in silence reflecting on the day and the future, thinking and planning. This is what allows them to think, reflect, get ahead of the competition and truly plan for the future in a way those rushing frantically around every second never have the luxury of doing."
4. They make an active, daily practice of listening to those they're leading.
"I always make sure to listen to my employees and really take on board their feedback and ideas. If you are the only one that's giving out the ideas, the company and the job itself will get very monotonous fast," Lucas Robinson, CMO of Crediful, said. "Taking in inspiration from the people who look up to you will make them feel heard, and most of the time, they have some great ideas."
5. They know how their 'One Big Why' fits into their day-to-day.
"It's crucial to know your purpose. Similar to the significance of goals, you must have a reason why these goals must be reached," Chelsea Hunt-Rivera, Co-founder of Honest Paws, said. "Knowing your purpose will give you direction every single day. So with every task or challenge you have for the day, you have something to look back to in order to push you forward. Knowing your one big 'why' keeps you centered, present and motivated in everything that you do as a leader."
6. They stay on top of the news.
"I always watch the news from morning to evening. I do this not just to stay informed about the national issues, but as a crucial thing for me to do to stay efficient as CEO of a company," Allan Borch, Founder of DotcomDollar.com, said. "By being knowledgeable about current trends, I know WHAT specifically my customers need. I know what to offer them. This gives me and my company a better vision of what to aim for to assure continuous business success. Bottom line: As a CEO, you must assure that your company could always catch up with the constant changes in your industry."
7. They maintain a daily self-awareness practice.
"Self reflection can be a humbling but powerful habit that enables leaders to improve their performance," Albert Lee, Founder of Home Living Lab, said. "You identify areas to improve and decide how best to grow and develop in the future. It is easy to critique others but always difficult when assessing ourselves. None of us like to admit we are wrong or we could have done something better. However, leaders who do not take the time to reflect regularly risk bumping into avoidable failure time and time again."
8. They say thank you.
"A quick way to lose people's motivation is by letting them feel unappreciated," Dan Nolan, Founder and Website Developer at Camping Console, said. "As a leader, you must acknowledge employees every day. It should be a habit to encourage and voice-out your appreciation to people. A simple 'thank you' or 'good job' goes a long way without you noticing. Building a culture of gratitude should be a habit that all leaders must develop."
9. They look ahead to the next day's opportunities.
"At the end of each day, I like to do a short evaluation of it. I have a system of writing down the pluses, the 'deltas' and the key takeaways, with a special focus on the last one," Daniel Mogensen, Founder of Kodyl, said. "Pluses are all things that were positive, even if I wasn't directly a part of them. Deltas are all areas that need improvement. I don't like using the word 'minuses' because it already has a negative connotation. Deltas, however, are simply growing opportunities, and I try to list as many as possible. Finally, I reflect on the major takeaways from the day and try to draw some lessons from them."