As an employee of Cox, Cherie Kirkland moved from a contract role to Senior Manager in just six years — but not without accepting ambitious roles in People Solutions and Sales first.
Kirkland has a talent for dreaming up possibilities and chasing them down, a mindset that's helped her advance her career four times at one company as she develops her resume to an impressive degree.
As the result of her unique experiences, Kirkland has a diverse skill set many professionals would die for, and a deep knowledge that she's working at a company that's the perfect fit for her ambitious spirit.
Recently, Kirkland spoke to Fairygodboss about the people skills, priorities and advice from her grandparents that have helped her develop her career. She also gave us a closer look at the culture at Cox — a quality of the company she credits with keeping her employed there and on the move.
How long have you been with Cox? What about it made you first want to join?
I have been in my role as a Senior Manager, Organizational Planning & Program Management Outside Plant Construction at Cox Communications for 10 months. I worked at another Cox division, Cox Automotive, for five and a half years before joining Cox Communications.
Tell me about the roles that you've held at your company, as well as your current one. What about this role most excites you?
I started my journey at Cox as a contractor with Autotrader and, after just two months, was converted to a full-time employee as we embarked on an agile transformation in the technology space.
After two years of a demanding and rewarding stint with the Kelley Blue Book Instant Cash Offer and Sell Your Car Programs, I moved to a role on the People Solutions (HR) team. My leader on this team was a woman who was younger than me and who had a plan for herself. She was extremely driven, and I was captivated by that. The team was made up of women from diverse backgrounds and we were proud of the sisterhood that we built. Following my stint in HR, I was able to utilize my skill set to plan and execute Sales transformation initiatives.
An opportunity to work for another leader that I admire, coupled with learning a different Cox business, led me to my current role as a Senior Manager in the Outside Plant Construction organization. I've been tasked with overseeing work intake, prioritization, compliance and program support for strategic initiatives. I am excited about this role because it allows me to be creative and gain people leader experience.
What's special for me and my Cox journey is that three of the four leaders I've had at Cox are women and two of them are Black. I have been fortunate to witness first-hand people like me in positions to which I aspire. That's important for anyone to be provided some reassurance that "it's possible."
What's something you're especially good at at work?
Cox is a relationship-based company, so it's important to engage with colleagues. That doesn't mean you have to insert yourself into others' personal lives or share at a level that you may not be comfortable. However, the connections that we make should be such that people are comfortable with you and, frankly, enjoy the lines of communication. I pride myself on taking an interest in people, the work they do and what brings out the best in them. I believe that it benefits those involved, as well as the company, to foster a more people-focused environment.
A lot of people believe that developing your career means changing companies, and not infrequently. What has enabled you to develop your career without job hopping?
There was a time that I believed I needed to gain experiences with different companies to grow and appear accomplished to potential employers. Cox is the first company I've worked for that I can foresee finishing out my career with. One of the major perks that Cox offers is the opportunity to gain new skills and advance across Cox brands and divisions. Because the company is open to promoting its people from within, in the instances that I wanted to move into a different role, I have been able to do that within the company.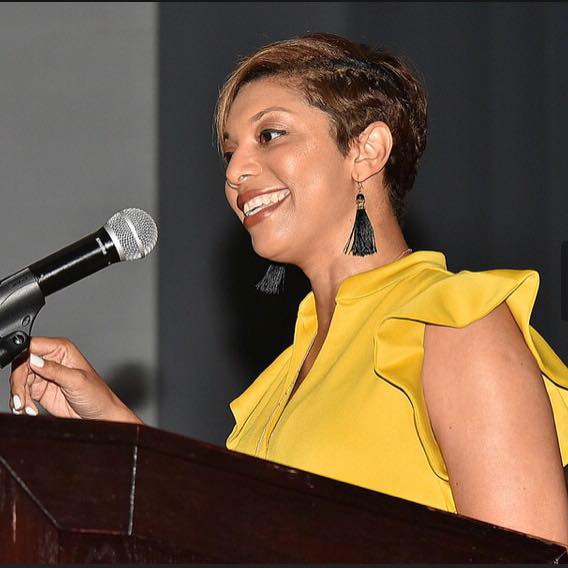 Ultimately, what has led you to stay at Cox?
There are two primary qualities that have kept me at Cox. As I noted above, no. 1 is the ability to outline my plan within the company as my career needs and aspirations shift. And no. 2 is the company culture. I enjoy the people that I work with and the work that we do.
What's something you think most people (perhaps even current employees) don't know about Cox that you think they should?
This year has caused all of us to pay attention to the racial disparities that Black people face as a regular part of our lives. I was proud to see Cox executive leadership step up, speak candidly and take action to show a level of solidarity with and empathy to its Black team members. There are companies that I'd never work for because of their leadership's stance during this time. I'm glad that Cox is on the right side of the issue and has taken responsibility for what they can do. It's reassuring to know that I am not faced with looking for an employer that values me as a person of color.
What was the best quality of the best boss you've ever had?
I thrive in an environment where a leader is comfortable in their own skin and role, and is not threatened with providing me the opportunity to have a voice, taking my ideas into consideration and offering room to grow. I have been fortunate to have leaders with those qualities at Cox!
What's the most memorable piece of career advice you've received?
During my formative years, my grandparents provided countless book-worthy quotes and lessons. However, what I observed in how they lived every day and treated people serves as the most memorable advice for me and how I operate professionally.
I learned of the significance of connections at home – from how my family treated one another to how we were taught to treat others with whom we interacted. We were taught to speak to people with respect, with manners, with concern. Whether it was the bus driver that drove the teams that my grandfather coached or a U.S. President during a White House visit, observing my grandparents taught me to treat everyone with respect, note something in common and take interest in people no matter their plight in life or organization title.
Also, you can do and be anything if you're willing to pay the price. The success that my grandparents achieved in their lifetimes as educators and in athletics is astounding given the time in which they entered the world (both born in 1919, living to ages 88 and 97) and the challenges they faced as Black people in Deep South Louisiana. They taught me daily that I am responsible for my success and my circumstances are not an excuse or hindrance to that success. If you work hard enough and treat people the right way, it will all pay off.
--
Fairygodboss is proud to partner with Cox. Find a job there today!