10
Internships are notorious for being not much fun. Often, you're either pencil pushing or on the receiving end of an intense workload. But one "pupternship" has just changed the internship game forever. And it's a dream job so good, you'll be fixing up your resume ASAP.
Texas-based bar and restaurant MUTTS Canine Cantina is hiring a "puptern" who will be paid $100 an hour to play with customers' puppies.
The lucky employee will also receive "signature food and drinks" from the restaurant, which proudly serves Texas styled-sandwiches, mixed drinks, and boozy popsicles (!).
"We are looking forward to hiring our first ever Puptern," said Kyle Noonan, the co-founder of MUTTS Canine Cantina, in a press release to Bustle. "There aren't many opportunities out there that pay interns to strictly play with dogs all day long. Typically, there may be other responsibilities that come with the job, but not this one. I'd be lying if I said this is going to be one 'ruff' internship."
To apply to the job, candidates need to follow @MuttsCantina on Instagram, then post a photo or video of themselves explaining why they'd be the best puptern.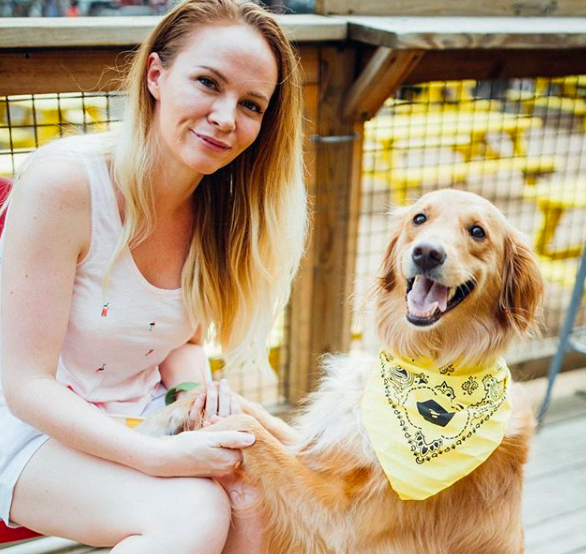 Source: Instagram
Be sure to tag @muttscantina and use #MUTTSpuptern in your post. Those who are unwilling or unable say "who's a good boy?" in a baby voice need not apply.
So... I'd get paid $100 to play with dogs and eat popsicles in sunny and beautiful (yet still urban and popping) Texas?
And I don't even need to fill out an annoying online application? If I didn't love my job at Fairygodboss so much, I'd say sign me up.
More on... dogs:
To find a slightly more practical yet still amazing dream job, be sure to check out the current job postings on Fairygodboss.