10
There are all kinds of what-to-wear fashionista guides out there for your personal and professional life, but few of them get down to addressing and preventing the real fails that can happen when you're a breastfeeding mom and a hardcore professional.
When you're shopping, it feels like hours before you find pieces you think will make pumping a snap at work. It also makes you feel a bit like a mad scientist as you piece together these pump professional outfits, yet a few classic looks, practical tips and routine go a long way to making the process much easier and stain-free. Here are some tips for mixing function with fashion when pumping on the job, and looking fabulous while doing it.
For starters — stick with classic staples.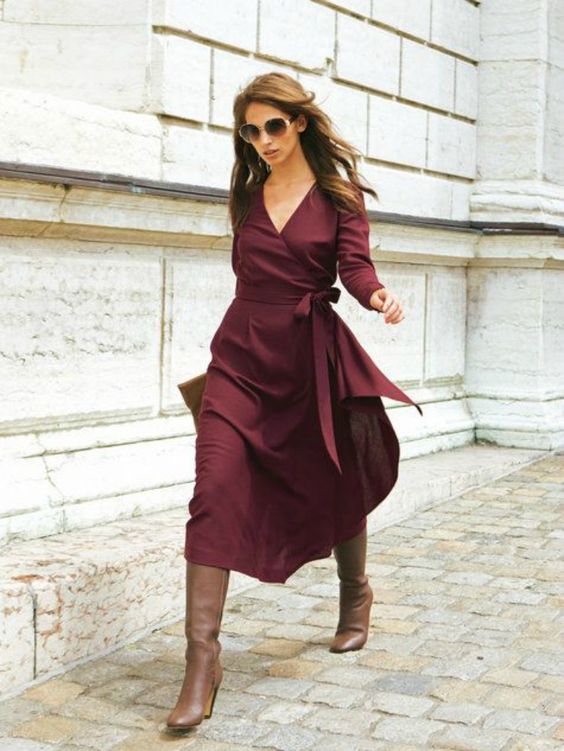 Photo via Pinterest
Every woman's closet should have a few classic staples — basic T-shirts, a little black dress and ballerina flats. These make getting ready in the morning easy when you're in a rush. The same goes for the breastfeeding stage of your and your child's life. You may already find some of these regular-wear pieces in your closet:
1. Strapless midi dress.
A strapless, knee-length dress is perfect to slip up and down with a strapless nursing bra. Cover it with a cardigan and you've got a comfortable and professional look. If it's black or another dark color, it helps hide stains and is versatile to change up with other bold colors and accessories.
2. Crossover V-necks and wrap dresses.
V-necks are easy to expose and hide your breasts without having to do an awkward quick-change routine. Plus, these offer a classic and timeless look. Wrap dresses are also an idea, but if you're self-conscious about your after-baby belly, choose your underwear accordingly. For a formal work event, there are nursing wrap, V-neck dresses to come to your rescue.
3. Deep V-neck or scoop-neck tops.
For larger breasts, a deep V-neck or scoop-neck top works well for easy access to pump at work, but these may not be appropriate for work, depending on how low the cut is. Give the top a test run at home before you wear it to work.
4. Button-down tops.
Practical and professional, a button-down shirt makes a great go-to solution. A top that has buttons along the bust only may be preferable for some who are afraid they'll be late to a meeting undoing and redoing so many buttons, since they (like breasts) tend to have a mind of their own.
5. Accessories and fabric choice.
Having a scarf, wrap or cardigan on hand in the car or at work keeps you warm, adds a pop of color and makes for good coverage in case of leaks. Mesh and patterned clothing efficiently hides any pumping mishaps, and nursing tank tops with BPA-free milk collection shells are a quality investment.
For advanced gear — dress (or at least feel) like a pumping warrior queen.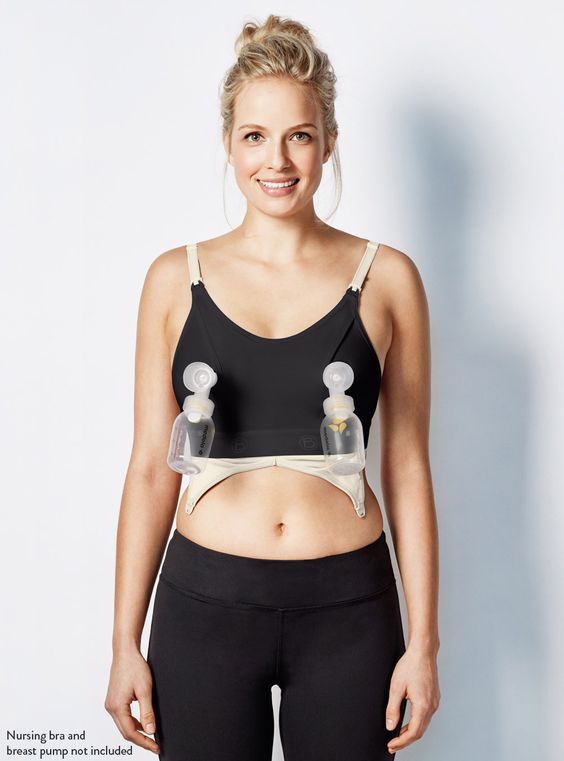 Photo via Pinterest
As a mother, you reign over your home domain, and you carry that warrior self into work as well, tackling deadlines and detailed projects. Think of your pumping gear as part of your queenly battle wear, not medieval torture devices:
1. Pumping Bra — a.k.a. Xena Warrior Princess Breastplate:
Different types of nursing and pumping bras will work best for different shapes. You'll want two or three at least, and don't worry — they don't actually resemble gear or a breastplate. These bras fit in seamlessly with your regular wear, and some are pretty cute too with convenient snaps and feminine lace. Expect to invest nearly $50 in a quality bra for nursing.
2. Nursing cover — a.k.a. Invisibility Shield/Cloak:
While some women prefer to breastfeed or pump without a covering, sometimes it is unavoidable in a corporate environment. A nursing cover provides pumping privacy at work in the case of an awkward walk-in.
Think of your nursing cover as an invisibility shield or cloak as you consult the Marauder's Map to make your next critical move away from prying eyes. Many nursing cloaks — well, covers or scarves — also look very chic and add to your professional aesthetic.
Many regular clothes also function as practical and classy professional wear when you need to pump at work. Pair a comfortable pair of black slacks with a diamond-patterned button-down shirt and a cardigan for a classic look and easy pumping wear.
A few nursing and pumping essentials, such as milk collection shells, help prevent pumping fails and leaks. Accessories are everything with classic fashion staples and are especially helpful to breastfeeding moms on the job.
You don't have to commit a fashion faux pas to avoid pumping fails. Successfully pump at work with professional, classic styles, and mom-warrior gear, and look fabulous doing it.
More on pumping at work
--
Sarah Landrum is an expert career blogger and the founder of Punched Clocks, a career and lifestyle blog helping professionals create a career they love and live a happy, healthy life. For more from Sarah, follow her on social media and subscribe to her newsletter.