10
The 2018 midterm elections saw massives gains for women. Female candidates won in record numbers, and many are now calling 2018, truly, the year of the woman.
While the number of female politicians in the US legislature is still small compared to some other countries, voters have elected the largest class of congresswomen in American history. Democrats won women's vote for Congress by the largest margin seen in midterm exit polls — and Republicans saw a number of wins for women, as well.
All of these women will ensure that the House is far more diverse than it's ever been before. And women across the country are proud. Here's how women are reacting on Twitter to five of the biggest wins for women.
1. The First Muslim Congresswomen: Rashida Tlaib and Ilhan Omar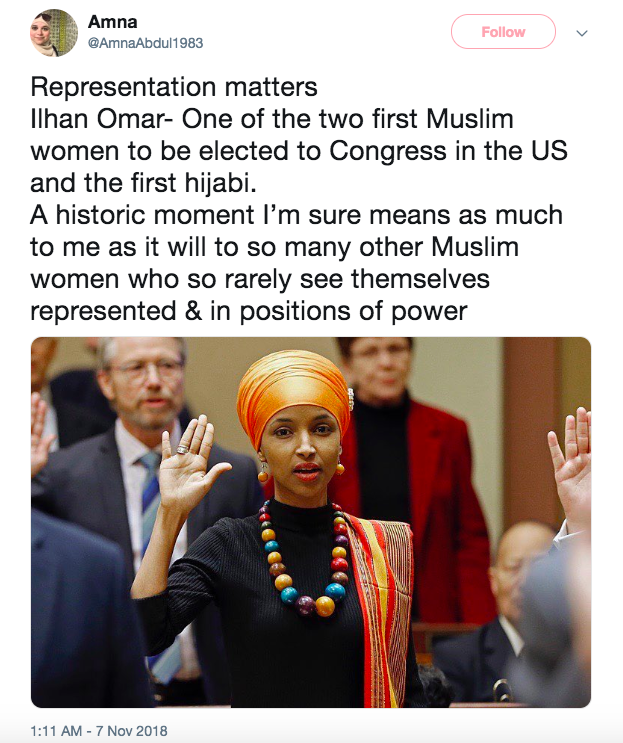 Photo via Twitter
2. The Youngest Woman Elected to Congress: 29-Year-Old Alexandria Ocasio-Cortez
3. First Native American Congresswomen: Deb Haaland and Sharice Davids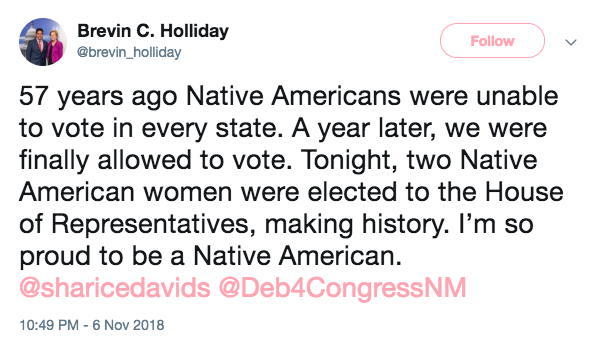 Photo via Twitter
4. First Black Woman from Massachusetts: Ayanna Pressley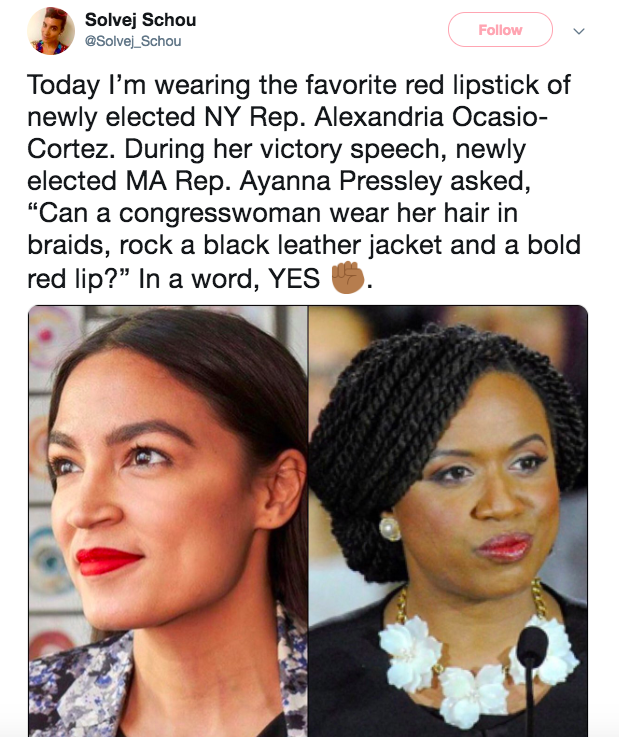 Photo via Twitter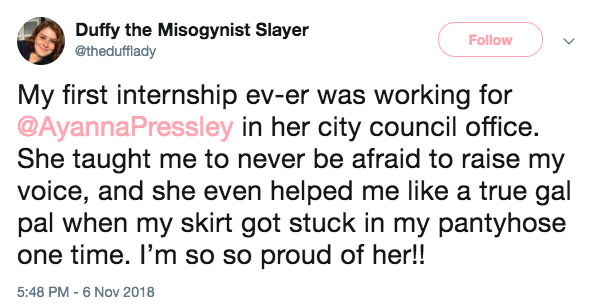 Photo via Twitter
5. First Latina Congress Members from Texas: Veronica Escobar and Sylvia Garcia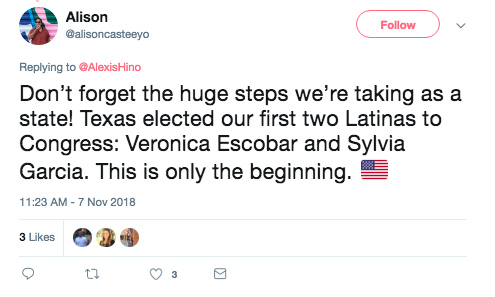 Photo via Twitter
More on the election:
--
AnnaMarie Houlis is a feminist, a freelance journalist and an adventure aficionado with an affinity for impulsive solo travel. She spends her days writing about women's empowerment from around the world. You can follow her work on her blog, HerReport.org, and follow her journeys on Instagram @her_report, Twitter @herreport and Facebook.