4.87k
Journalist & travel blogger
Dressing for work can be work in and of itself. Deciphering between business casual and casual, for example, isn't necessarily easy. And stocking up your wardrobe with enough business attire can get expensive. So how do you ensure that you have an adequate workplace wardrobe that's both appropriate for your job and that doesn't cost you your salary?
We asked working women to share the work wardrobe lessons they wish they'd learned way earlier on in their careers. Here's what they had to say.
1. Don't overdo it.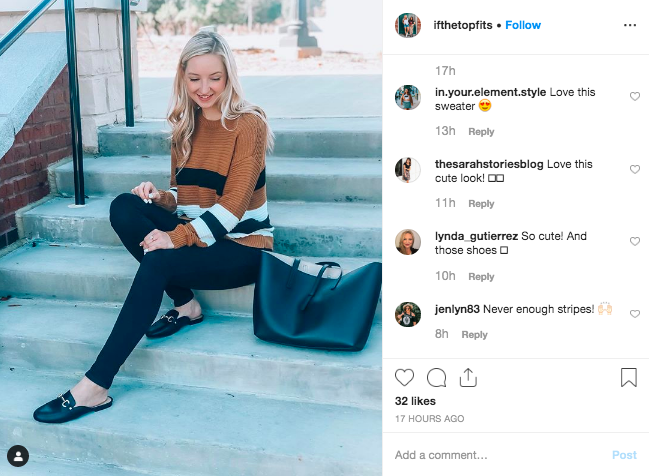 Photo via Instagram/@ifthetopfits
For one, never overdo it; just try to adapt, says Nadia K, a senior publisher.
"To look different or get the attention of your colleagues, you shouldn't try to go out of your way," she explains. "Always choose an official dress that makes you feel comfortable. Maybe you love your tattoos or piercings; it is the best idea to keep them to yourself. Do not display them in official dressing. Try to adapt to the style of your workplace. If you are going to work in a corporate company, don't think of wearing a casual dressing ever. However, if your company has no strict policy and your colleagues are wearing casual dresses, you should follow the dress code."
2. Be true to yourself.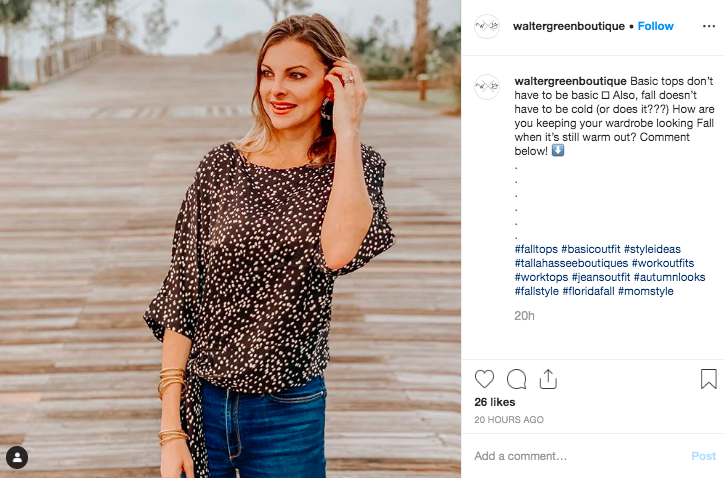 Photo via Instagram/@waltergreenboutique
"The first lesson I wished I learned earlier is professional doesn't mean dressing like I was in Working Girl," says Michelle Roopchand, CO and founder of MKR Media Lab. "It's OK to wear stylish clothes, as long as it is appropriate. Also, coming from laidback, colorful Miami, Florida to corporate New York City, I wish I knew that color is OK! Embrace it; just don't be obnoxious."
Others agreed.
"I'm naturally eclectic, and there were times where I'd listen to the trend makers and widely held assumptions that suits equate to your level of professionalism," says Nicole Long, founder and CEO of Victory Aueter Publishing. "That's never been my style — nor does it work for everyone. Ultimately, you do your best work when you feel good, and you feel good when you're confident. While that radiates from within, what you wear is genuinely the accessory for your energy signature. Make sure it's authentic to you."
Elizabeth Babinski, founder of Liz Rae Weddings and Vows Well Traveled, also wishes she'd had more fun.
"I really wish I would have known that it's totally OK to dress fun and different in the wedding industry, even being an officiant," she says. "When I lived in Paris, I suddenly had this epiphany of what clothing was really like. Dressing as yourself, no matter the industry (as long as it's appropriate), is what makes you stand out as a human. It also brought me a lot of confidence when I began to experiment more with clothing and feel a lot more comfortable in my skin."
3. Buy multi-functional pieces.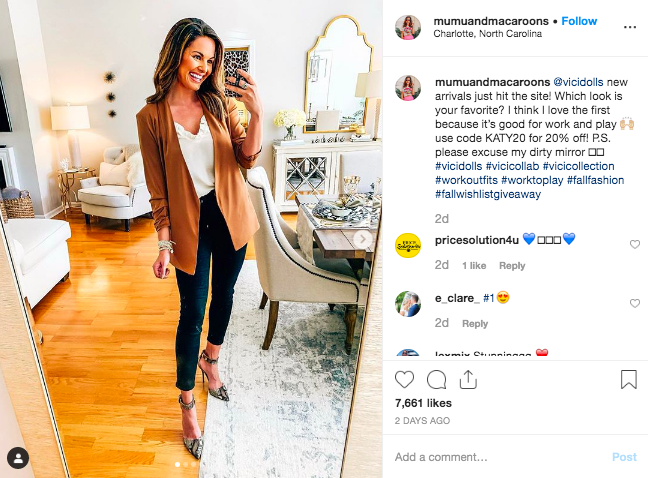 Photo via Instagram/@mumuandmacaroons
"I would have learned to know how to dress in a modest but appealing fashion," says Damisha Ricks, founder and author at Money Senses LLC.. "I am personally not a fan of skirts at work since I am cold-natured. I generally have on layers because offices are cold. I never knew how to layer appropriately. I did so with the intention of being warm... I learned to buy pieces that could be multi-functional or go with the other pieces in my wardrobe."
Others also recognize that mixing and matching is a great way to make the most out of your wardrobe.
"Today, I purchase a few stables at White House Black Market each year for my birthday, then jazz up this year's look by swiping through ThredUp and similar second-hand apps during the year," says Amethyst Carpenter, a digital instructional designer at TekSystems. "I always donate items I no longer wear at the end of the year to help complete the circle of fashion life."
4. Dress warmly.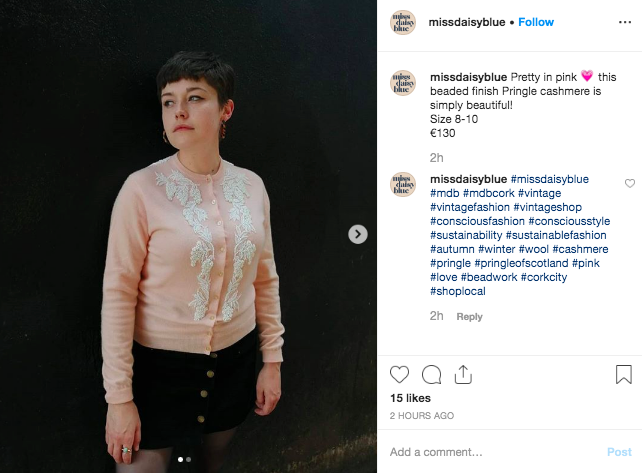 Photo via Instagram/@missdaisyblue
"Only wear cashmere turtlenecks and sweaters during the winter — between the frigid temperatures outside and an equally cold law office, I stayed freezing until I learned the power of cashmere," says Idara Hampton, a skincare and wellness expert. Plus, it makes you look totally chic and pulled together like a model in a Ralph Lauren ad.
5. Keep it simple.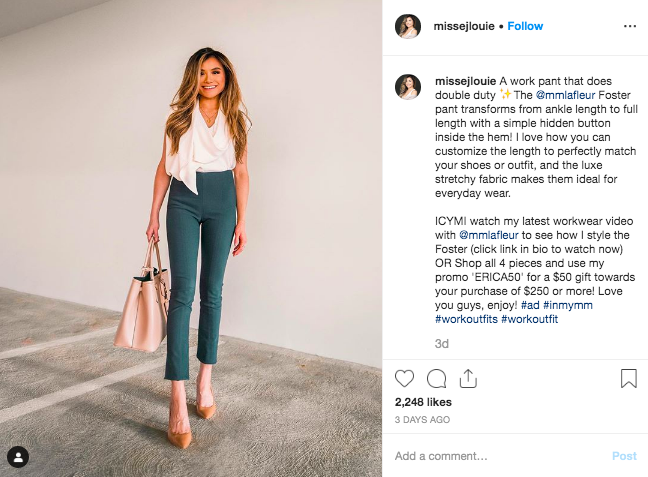 Photo via Instagram/@missejlouie
"I wish I had learned earlier to keep my workwear simple and to buy a few quality pieces," says Alexandra Wilson, a financial planner. "Now, I buy clothing that is timeless, not trendy, and that can be used in a variety of outfits. This not only helps me look great, but it also saves a ton of time in the morning and money! In my closet, I keep my workwear separate from my everyday clothing to make putting together outfits easier."
6. Don't blow your budget.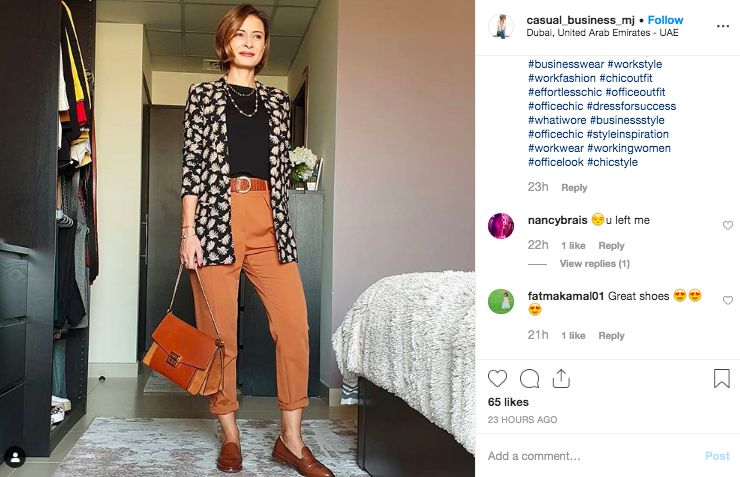 Photo via Instagram/@casual_business_mj
"Having studied fashion marketing at Parsons The New School for Design, I got to learn how clothing was made; as such, I now know to shop for quality over the name on the label," says Long. "I look at the seams and the stitching, and I use my hands to feel clothes before I buy it."
She adds that you don't have to blow your budget to find quality clothes.
"I rang up credit card debt trying to keep up with life and, the whole time, there were clothing swaps, consignment shops and thrift stores ripe for the picking," she says. "Pick a budget, shop smartly and only buy what you need."
--
AnnaMarie Houlis is a feminist, a freelance journalist and an adventure aficionado with an affinity for impulsive solo travel. She spends her days writing about women's empowerment from around the world. You can follow her work on her blog, HerReport.org, and follow her journeys on Instagram @her_report, Twitter @herreport and Facebook.