Now that Halloween and Thanksgiving are behind us, we can finally get excited about the holiday season — even if you aren't excited about the weather that comes with it. And what better way to get into the holiday spirit than to decorate the space where you spend most of your time: your office.
We scoured the internet to search for the best winter desk decorations for all — including mason jar tissue holders, miniature lights, the best winter-scented candles, and more.
1. A mason jar tissue holder to elevate your runny nose.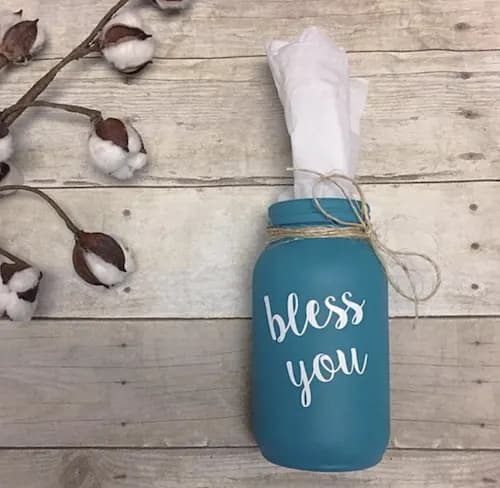 As we enter the peak of cold and flu season, be prepared for whatever sickness or allergies that (unfortunately) come your way. Display your tissues in these adorable, colorful, and hand-decorated mason jars. They even come in festive holiday colors, like bright red and and snow white.
2. A "Son of a Nutcracker" sign that'll remind you of everyone's favorite holiday movie.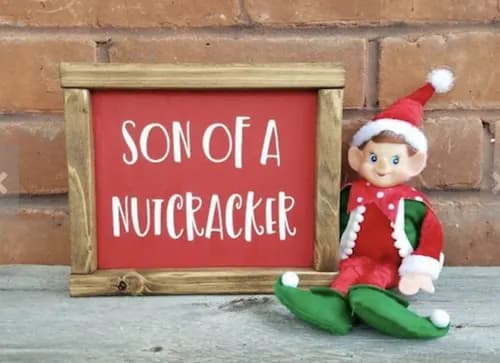 This sassy decorative sign will fit perfectly on any desk (it's only 7.5 by 6.5 inches!) Plus, it's the perfect reference to everyone's favorite Will Ferrell-dressed-as-an-elf Christmas movie. You'll be laughing at your computer just thinking about it.
3. A super-mini nativity scene to accent your desk.
This miniature nativity scene is perfect for all the Fairygodboss women with Christian beliefs. The item is handmade of walnut and maple and will fit well on all desks without making you feel overcrowded.
4. This adorable "Baby It's Cold Outside" desk sign that's perfectly chic.
This sign and reference to the classic Christmas song comes in one adorable size: 4 x 4, perfect for any work desk. The sign can rest by itself or can be hung on a wall.
5. A sugary winter candle to sweeten your work day.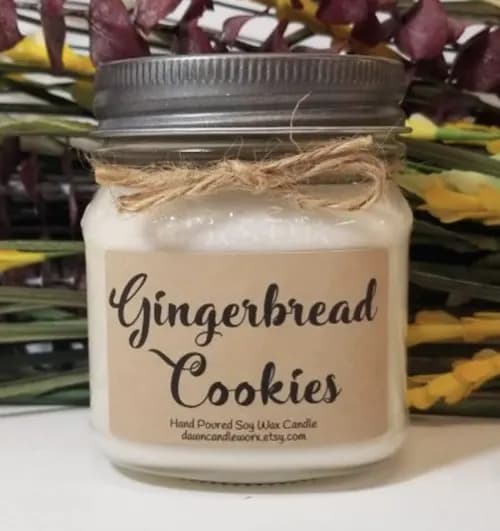 No winter decoration can compare to the smells of the season. From pine to peppermint to gingerbread cookies, there's a candle in every possible winter-related scent imaginable. Personally, I enjoy smelling gingerbread and dreaming of my holiday baking while at work.
6. Winter Potpourri that smells like winter should.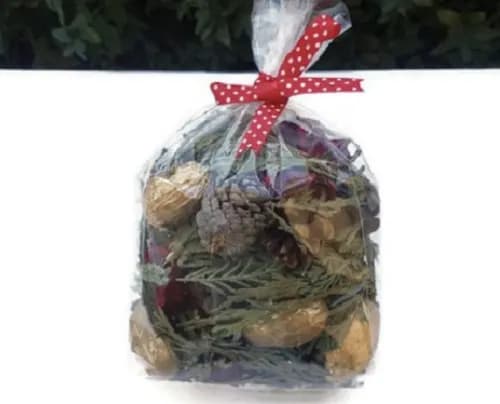 If you don't enjoy candles (or if you're not allowed to have them in your office), we're here to provide an alternative: potpourri. This hand-chosen potpourri includes cedar tips, assorted pine cones, various colorful pods, and more. Put it in a cute dish, and smell the holidays all December long.
7. Miniature holiday lights that'll brighten even the dark winter afternoons.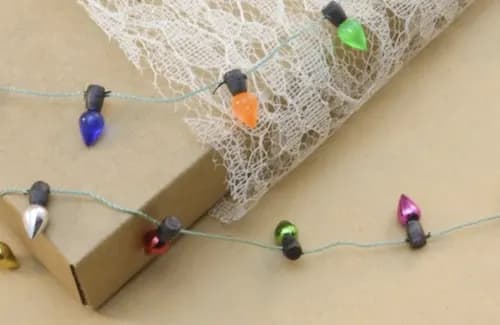 To get yourself into the holiday spirit, decorate your desk with these tiny LED lights. They're 50 cm in length, perfect for stretching across a framed family photo or surrounding your holiday calendar!
8. A cute holiday calendar to list your holiday parties (and PTO!).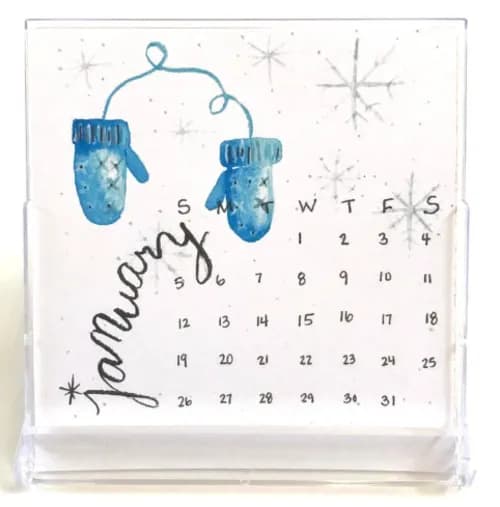 And speaking of holiday calendars — outline all your holiday plans in a festive December desk calendar. Give yourself something to look forward to (even if you do love your job!) by listing out your holiday parties and celebrations right where you can see them.
9. Hanukkah blocks to celebrate this special time.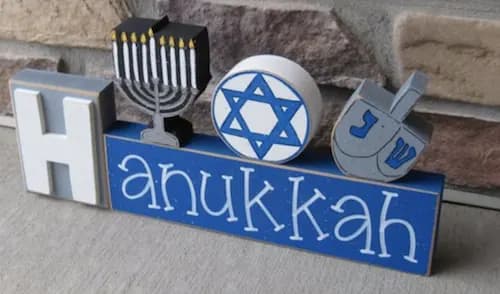 For those who celebrate Hanukkah, these colorful blocks will fit perfectly on your desk. Plus, it's way less open fire than a menorah!
10. This cozy personalized mousepad that's so cute, you'll want to cuddle it.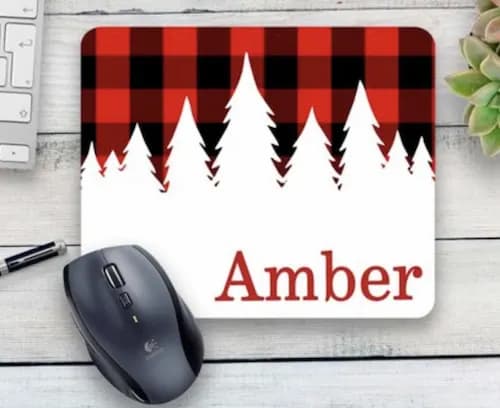 This rustic flannel-and-mountain mousepad can be personalized to include your name, a holiday message, your company's name, or anything else you'd like. And they're made with environmentally-friendly ink!
More to get you in the holiday cheer: