If you identify as a woman or a minority (or both!) in tech, it can be challenging to find a space where you feel like you truly belong. In fact, only about a quarter of the tech industry is female. After an enlightening conversation with colleagues in 2013, Julie Elberfeld decided to take charge and use her position as a leader in tech to increase representation of women and other underrepresented groups in the tech field. To celebrate her enduring legacy, the annual Julie A. Elberfeld Tech Diversity, Inclusion, and Belonging Awards were established following her retirement in 2020. The first awards were given to individuals and teams, nominated by their peers, and recognized as pushing inspiring and inclusive work forward.
This trailblazer creates space where all can grow together
The Trailblazer Award celebrates an associate who "incorporated differences through unique recruitment, development and community building, and implemented inclusive practices that embrace diverse perspectives and strengthen a culture of belonging." For 2020 winner Jennifer Bryant, the award encompasses her passions and areas of focus in her work. As a Director of Associate Experience for Cyber, Jennifer spends her days connecting with associates and creating a space where they feel welcome and included. She also co-developed the Cyber Mentoring program, which matches associates from across the organization, often connecting those who wouldn't normally interact in their work, and encourages them to share diverse perspectives and approaches. Jennifer also leads the Development workstream for the Blacks in Tech Business Resource Group, helping to connect associates with career learning and development opportunities.
Another of Jennifer's important commitments is to remove bias and encourage inclusive environments in Cyber and across Capital One. She is a co-chair for the Cyber Diversity, Inclusion and Belonging initiative, helping to address the unique needs in creating a welcoming tech space for all. This translates into ensuring that bias doesn't factor into performance conversations for Cyber associates and that everyone is equipped with resources to reach their full potential and performance. She approaches her work with the mindset of educating others and lifting them through empowerment and support.
Positively impacting those just beginning their careers
The individual chosen for the Impact award should exemplify "respect or inclusive treatment of others, advocacy for underrepresented groups, and a commitment to the advancement of diversity in the community." The winner of this year's Impact award, Niaya, helped 19 participants in the Year Up program have a full and rewarding experience despite the uncertainty of 2020. Her commitment to serving these interns made the program run flawlessly and effortlessly.
As a 2017 graduate of the Year Up program, Niaya remembered how pivotal her involvement in the program was in helping her jump start her career. She knew it was important for the participants to have the full experience and wasn't going to let transitions on her team impact this experience. By onboarding much-needed help from other teams, creating a transition guide and facilitating the onboarding training to get interns up to speed quickly, Niaya helped to create a smooth start to the program.
Her involvement didn't stop there— throughout the program, she developed close relationships with all of the interns and remained heavily involved in making sure they succeed, whether it was leading orientation, serving as a panelist on talks or answering their questions. In a critical time, Niaya stepped up and went beyond her scope of work to make sure each and every intern had a great experience in their program and were set up for success.
Combining unique perspectives to inspire others
The final award, the Fusion award, is given to a team that successfully brings together diverse perspectives to create an innovative new product or solution that is used within Capital One or externally. The Blacks in Tech Richmond, Va chapter leadership team were the highly deserving 2020 recipients for their work in the CODERS program in two area programs. Through their efforts, about 40 volunteers from the Blacks in Tech chapter spent about 1,000 hours empowering students interested in Computer Science to see themselves as technologists.
During the pandemic, inspiring the next generation of technologists was particularly challenging. But the work that the team put into planning and organizing this important volunteering program will have a lasting impact beyond the time spent with volunteers and students working together. The inspiration and excitement planted in the students' hearts and minds will carry them through the rest of their schooling and on to a bright future and career prospects.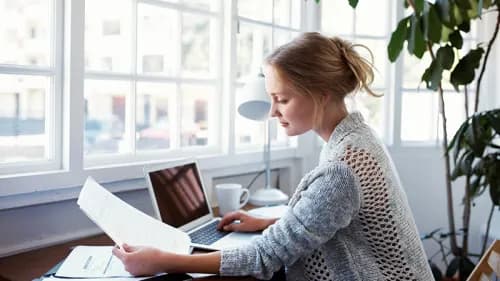 The future of diversity in tech, and overall inclusion and belonging at Capital One looks bright with individuals like these honorees hard at work. As more welcoming, thriving spaces for all are created in the field, everyone working in tech will be able to succeed. With each year's slate of Julie Elberfeld Tech Diversity, Inclusion and Belonging Awards winners, there will be more opportunities to recognize the important work being done at Capital One to support the growth and diversification of the tech field and its important innovators. And this work will be as equally as important in growing and diversifying the tech field and its important innovators.
--
Fairygodboss is proud to partner with Capital One. Find a job there today!