Few of us have been lucky enough to have consistently supportive, encouraging and all-around great managers. If you've had even just one experience with a toxic boss, you don't want to find yourself in that situation again — it's depleting, discouraging and exhausting.
How can you nip it in the bud and spot a toxic boss before you end up working for them? Here are three ways to spot red flags in an interview.
3 ways to identify a toxic boss in an interview
1. They disparage their employees.
At first, when the hiring manager makes subtle digs about their team members, you might be a little flattered. If they're making these remarks about their current employees, they must think you're more qualified, right?
Not necessarily. It's a huge red flag if a prospective manager is disparaging their team, and there's certainly no evidence that they won't do the same about you if you end up joining the business. In fact, you should assume they will.
A manager should have respect for their employees. Everyone has their flaws, but belittling them in an interview is unprofessional and downright rude.
2. They talk too much about themselves.
An interview is a two-way street: the hiring manager is assessing your qualities and background to determine whether you're a good fit, and you're trying to determine whether the company is the best place for you to work.
An interviewer who seems to have little interest in learning about you and instead talks about themself ad nauseam—their successes, their gripes, their ideas and so on — suggests a level of narcissism that will be toxic to have to deal with on a daily basis.
They might even talk over you when you're trying to share your thoughts. This is a bad sign, since the interview is supposed to be about you—not them.
3. They're just plain rude.
They're don't seem to be paying attention to what you're saying. They're checking their watch regularly. They're not making eye contact. They're acting like this is beneath them.
All of this is rude behavior and not something you're going to want to deal with. The hiring manager should be respectful — yes, they're giving you their time, but you're also giving them theirs. The hiring process is grueling from both ends, but that's no reason to be disrespectful to you. If they're not interested in getting to know you and don't seem that invested in the interview, then you could very well be getting a taste of what your interactions will be like every day — and that's not going to make for the best working environment.
How to withdraw your application
If you spot these red flags, chances are, this is not the right employer for you (although you're the best judge of that). So, how do you gracefully withdraw your application?
If you've met with the interviewer, the polite thing to do is call them and let them know that you appreciate that they've taken the time to meet with you, but you won't be continuing with the hiring process. If they ask for a reason, be as honest as possible without being rude or burning bridges—because you never know when your paths might cross again.
You can also send an email along the same lines, especially if you've only had a screening interview. Again, be professional and thank them, but let them know that you don't think this is the right fit for you.
What's your no. 1 piece of advice for identifying a toxic boss in an interview? Share your answer in the comments to help other Fairygodboss'ers!
About the Career Expert: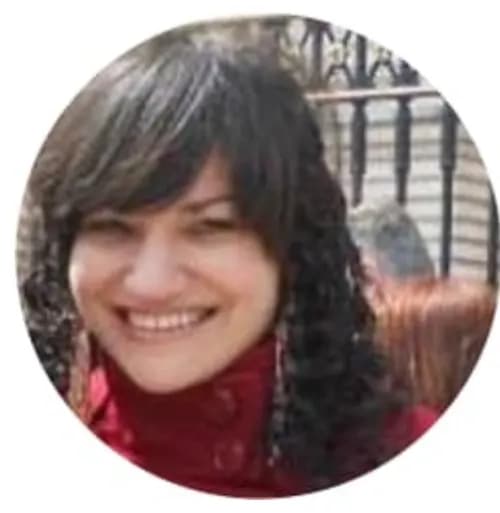 Laura Berlinsky-Schine is a freelance writer and editor based in Brooklyn with her demigod/lab mix Hercules. She specializes in education, technology and career development. She also writes satire and humor, which has appeared in Slackjaw, Points in Case, Little Old Lady Comedy, Jane Austen's Wastebasket and The Haven.