Launched in a Palo Alto garage in 1939, HP is considered the original Silicon Valley startup. Their work has changed quite a bit over the years but one thing that remains embedded in the culture is their commitment to making the company a career destination for women and other underrepresented groups.
Their Women Impact Networks across the globe provide mentorship, training and preparation to promote and enrich women's experiences and development within and outside of HP. Flexible work arrangements (from remote work to part-time work to job-sharing) have long been embedded in their culture.
HP offers company paid parental leave for new birth and adoptive parents, as well as annual family floating holiday. Other family-friendly company offerings include health plans that cover fertility treatments, back-up childcare, sick time-off to take care for family, resources for children with special needs, lactation support services, education assistance, and adoption assistance.
Given that commitment, the company has turned its attention to supporting women during the current pandemic. COVID-19 has had a profound impact on everyone, but especially on the working lives of women. "With 1 in 4 women considering changing their career or leaving the workforce entirely due to burnout, this year has been pivotal, not only to continue advancing and creating equal opportunities for everyone but to reversing the negative effects of the pandemic for women in the workplace", HP recently shared with Fairygodboss.
Read these stories of women who have found, in HP, a place where they can belong, innovate, and grow, and have embraced their culture to make sure everybody is "in."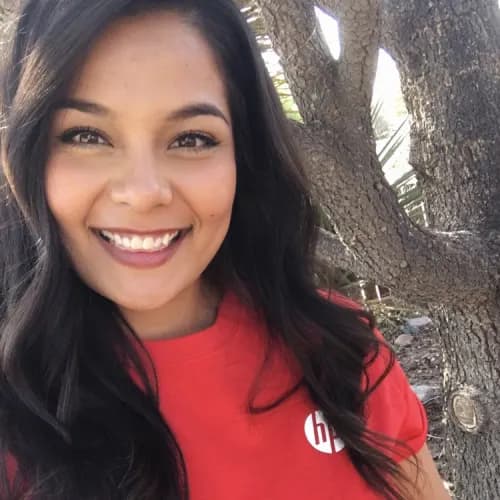 How am I fostering a culture of inclusion? By being authentic and empathetic.
As a Latina at HP, I strive to make a difference in the way I conduct business every day, doing my part to make sure everyone feels accounted for and included. Being born in Mexico but raised in the US enables me to see the world from different perspectives and drives me to be more empathetic with everyone around me. Seeing my family pushing the limits every day motivates me and fuels me with the passion to knock down walls and carve a path for future generations."
Karla, Account Operations Manager, Rio Rancho, US.
How does HP empower my career development? By making sure my perspectives are heard.
At HP, we are all encouraged to embrace diversity and inclusion and to bring our authentic selves to the workplace. HP's culture represents strength, longevity, and pride in our people and innovations, and it's shaped by every leader and employee at the company. As a 12-year veteran at HP, I greatly appreciate the ability to connect with our leaders that take the opportunity to have non-agenda driven connections with employees to better understand our perspectives. This has allowed me to serve in multiple roles in our Federal and SLED organizations and has been instrumental to my career development. I am thankful for the endless opportunities I get to create, learn, and grow.
— Malinda, US and Mid Atlantic General Manager for the SLED, Sales Managers, and Executives, Washington, D.C.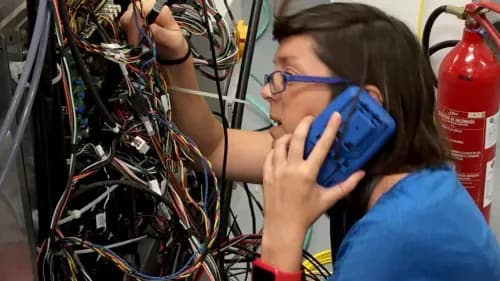 What's the key to innovation at HP? Having a diverse team at the table.
I have always been passionate about technology and innovation. I enjoy challenges and thrive on building solutions from scratch. At HP, I have had the opportunity to work on difficult projects with diverse teams that encourage me to bring my best self to work. Inclusion in multidisciplinary teams is critical to solving complex challenges. It enables everyone to bring their strengths, ideas, and perspectives to the table and always leads to finding more innovative solutions. It also empowers everyone to be open, to share their ideas, and to speak up. I consider myself an advocate for inclusion and a team player, as I believe that an engaged team and a good work environment are key to delivering better results.
— Marina, Brand Authentication Imaging and Printing, Vancouver, US.
Why is recognition important? Because it makes us feel included.
HP's unique culture has made me feel more included than ever during the COVID-19 pandemic. As a mom, work-life balance is always essential, but it became even more critical during the pandemic. The support I've received, during this time, as I balance taking care of my family while doing my life's best work has been priceless. One of my most proud moments was being invited to a patent filing after wrapping up a project with a cross-functional team. I felt honored and thankful to be recognized by the team for bringing my ideas during the project and their recognition made me feel more appreciative of who I am and of my contributions to the company.
I am proud to work at a company where people go above and beyond to work together with acceptance and respect, and where everyone can freely express who we are, and share our opinions.
— Sunny, Engineering Program Manager Personal Systems, Houston, US.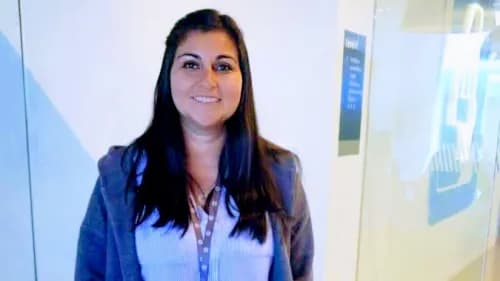 How am I creating an inclusive culture at HP? By recognizing other's unique contributions.
As a woman engineer, I always knew my career was going to be challenging. But since I joined HP Mexico almost 10 years ago, I have always felt confident about my opportunities and my ability to contribute to HP's success. Thanks to my manager's support, I was given the chance to relocate to Houston 3 years ago and move into my current role as a Regional Category Manager for Personal Systems. The whole experience has been beyond exciting. Not only do I get to work behind the scenes in our organization's all-employee meetings, but I am also in charge of creating programs to recognize diverse and outstanding teams and individuals for their contributions. All in all, I feel very proud to work at a company that values our uniqueness and continuously empowers us to pursue our dreams.
— Erika, Regional Category Manager, Houston, US
--
Fairygodboss is proud to partner with HP Inc. Find a job there today!