Whether you're starting a new job, just began working remotely, or want to spruce up your home office, it's important to have a space that's comfortable for you and matches your personal style and preferences. That's why we've rounded up some of the best office furniture, including desks, chairs, filing cabinets, storage shelves, and accessories to suit any budget. You're sure to find something that speaks to you and your aesthetic!
Desks
1. Best Simple Design
Tangkula Computer Desk
Price: $89.99
This desk is lightweight yet sturdy (according to the manufacturer, it can hold up to 250 lbs.). The desk itself is compact, but you'll have ample storage space with four bookshelves to store supplies and books.
2. Best for Visual Appeal
Three Posts Lamantia Computer Desk
Price: $276.99
Attractive and suitable for many different aesthetics and decors, the Lamantia can be used for doing work as well as storage. Choose from three finishes: Chalked Chestnut, Auburn Cherry, and Estate Black.
3. Best for Minimal Space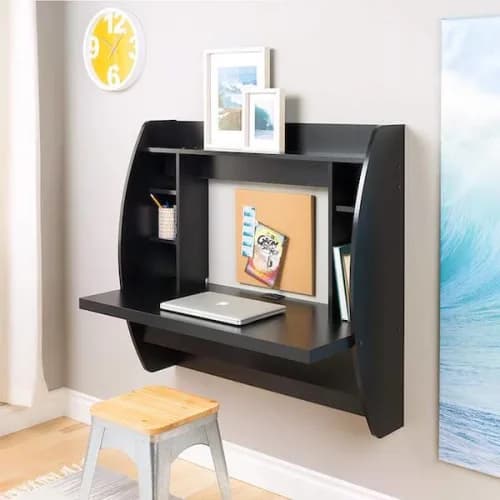 Prepac Floating Desk
Price: $128.48
No space? No problem! You can mount this desk on your wall just about anywhere. It also has side compartments with removable shelves and a top shelf for storage.
4. Best for Standing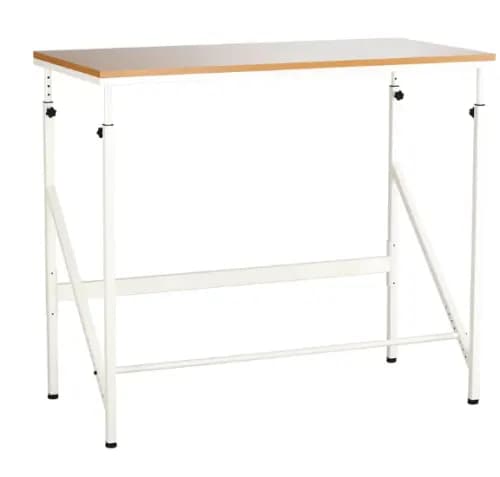 Safco Elevate Adjustable Standing Desk
Price: $285.99
If you prefer to stand while you work, this is the desk for you. The height is adjustable, and it even comes with an adjustable footrest, too.
5. Best for Reading
Akron St. Reading Desk
Price: $395
For those of us who need a place to prop up a book, this is the desk. The simple, clean design is ideal for reading, as well as working or studying.
6. Best for Staying Organized
West Elm Mid-Century Wall Desk
Price: $699
With numerous shelves, cabinets, and a hide-away drawer, this desk will keep you organized to the max. The wide desktop will provide plenty of workspace, too.
7. Best Corner Desk
Realspace Magellan Performance Collection L-Shaped Desk
Price: $279.99
This desk is ideal for spreading out without taking up too much space in your office. It also includes a convenient electronics hub for Ethernet, telephone and electrical access.
Office Chairs
1. Best for Affordability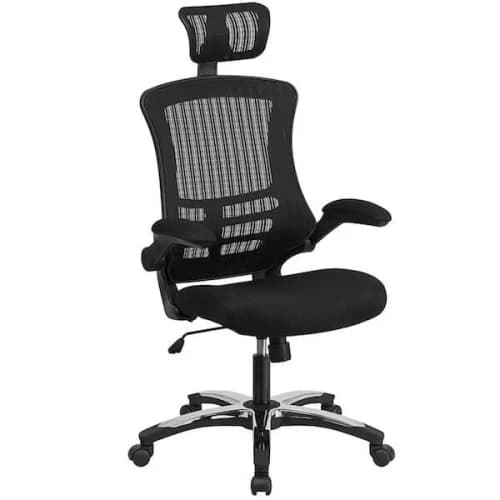 Flash Furniture High Back Mesh Chair
Price: $120.67
Not only is this chair budget-friendly, but it has many of the bells and whistles of more expensive options, including flip-up arms and an adjustable headrest.
2. Best for Visual Appeal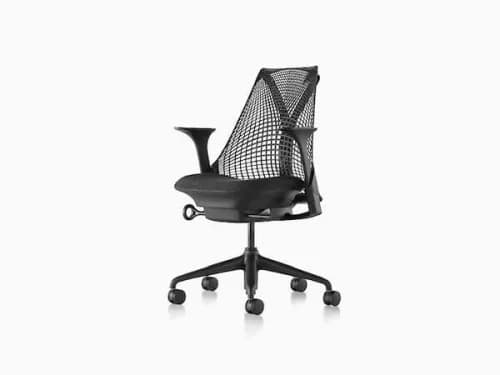 HermanMiller Sayl Chair
Price: $510.00
The design of this chair is striking. It's also, frankly, a comfortable chair!
3. Best for Standing Desks
HÅG Capisco Puls
Price: $549.00
Even standing workers need to sit down once in a while, and this chair makes that possible. It offers multiple seating options and is fully adjustable.
4. Best for Swiveling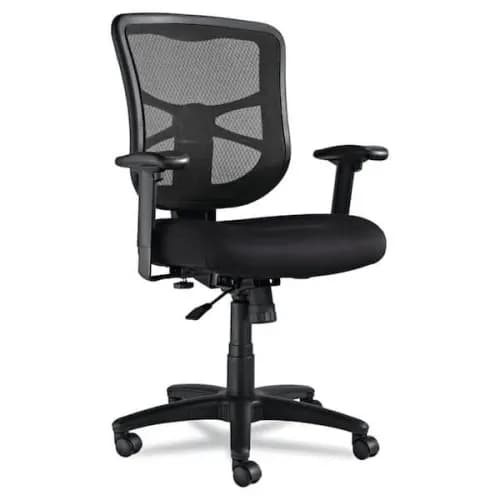 Alera Elusion Swivel Chair
Price: $118.00
If you like to spin around while work, look no further than this chair. It offers maximum support and comes with a comfortable seat cushion.
5. Best for Adjustability
HON Exposure Computer chair
Price: $178.99
Some of the most important features of this chair include the ability to adjust your seat position and width. You can also choose how far you want to recline and how high you want to sit.
6. Best for Comfort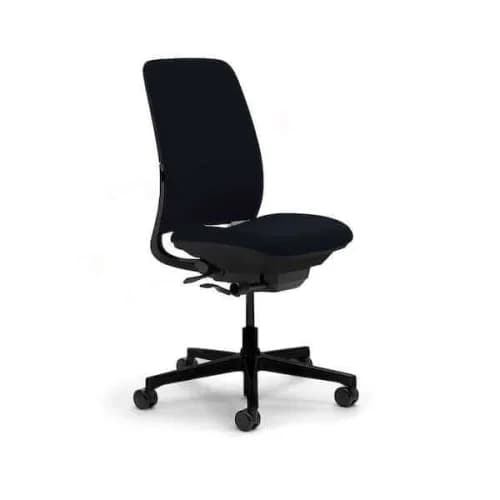 Steelcase Amia Chair
Price: $581.00
This chair has a simple design, but it sure is comfortable, offering plenty of support and room for movement.
7. Best for Small Spaces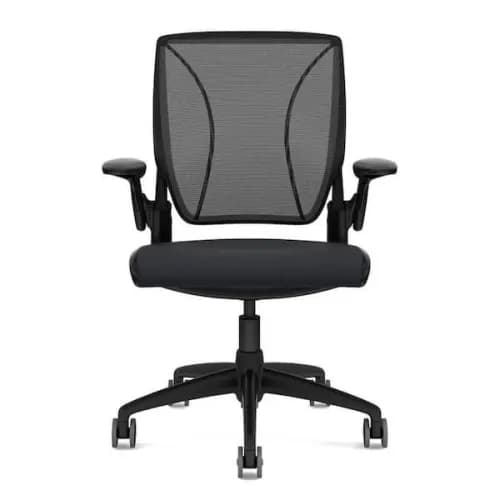 Human Scale Different World Chair
Price: $645.99
This chair's unique design is meant to "hug the body" with customizable features for users. It also has armrests that can be lowered or raised, allowing for easy storage.
Filing Cabinets
1. Best for Mobility
Lorell Mobile Cabinet
Price: $64.99
This secure cabinet is easy to move with its four casters. The drawers are full-sized, and the cabinet includes a lock for added security.
2. Best for Aesthetics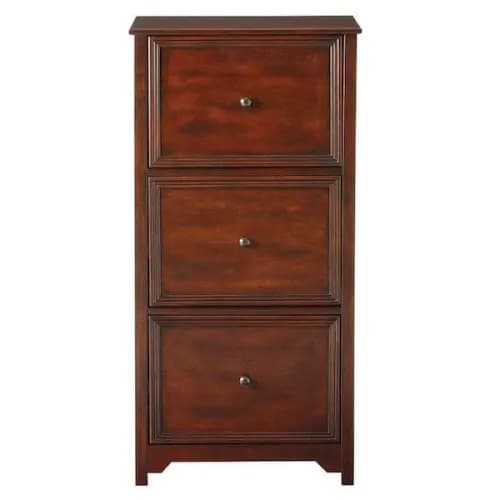 Home Decorators Oxford File Cabinet
Price: $101.40
This is an attractive option that will easily complement your other office furniture.
3. Best for Versatility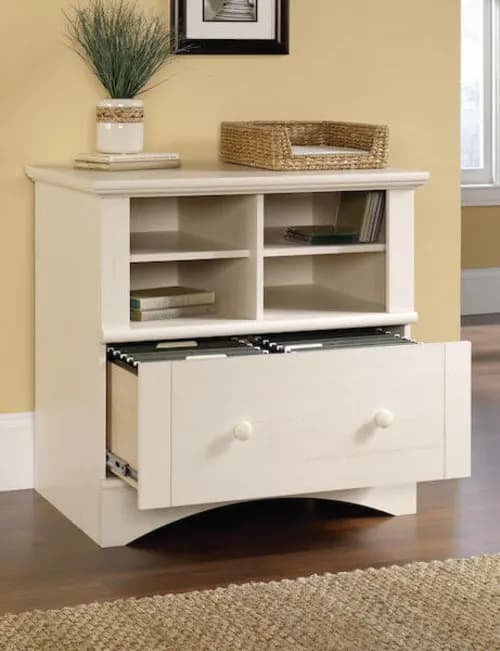 Harbor View Lateral File Cabinet
Price: $187.98
Store books, equipment, and yes, files, in this multipurpose file cabinet. The cubbyhole storage and adjustable shelves make this a more versatile option.
4. Best for Small Spaces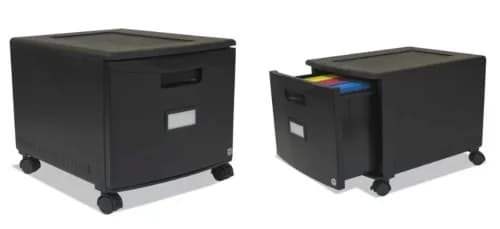 Storex 1-Drawer Mobile Lateral Filing Cabinet
Price: $81.99
If you don't have much room but need that extra storage, try this 1-drawer cabinet. A removable caster allows for stackability, and wheels enable mobility.
5. Best Basic Cabinet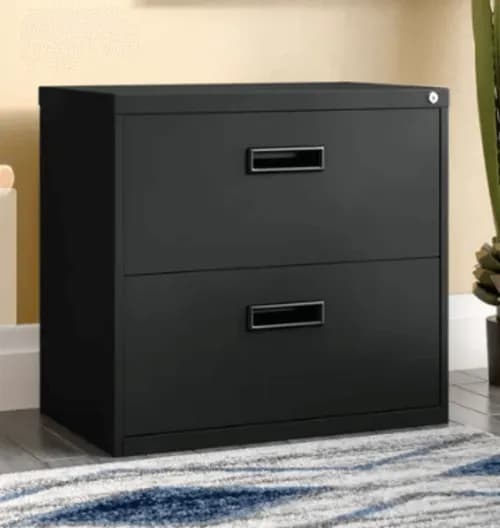 Wade Logan Walt 2 Drawer Lateral Filing Cabinet
Price: $265.99
This lateral cabinet has two lockable drawers. It features a simple, clean design that will fit in with most aesthetics.
6. Best Simple Yet Stylish
Bush Business Mobile File Cabinet
Price: $243.20
This filing cabinet is styled like your basic one, but its attractive finish makes it even more elegant. Choose from seven different finishes.
7. Best for Maximum Storage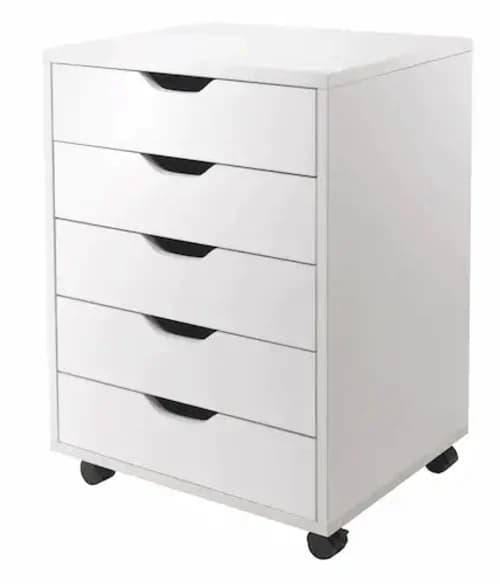 Winsome Halifax 5-Drawer Mobile File Cabinet
Price: $134.99
Five drawers provide ample space for storing your files and belongings. Optional casters facilitate mobility.
Storage and Shelving Units
1. Best for Small Spaces

Kiera Grace Sydney Wall Shelf
Price: $34.07
You can mount this shelf on your wall to prevent it from taking up too much space in your office. The shelf also has convenient hooks and a mail basket.
2. Best for Small Budgets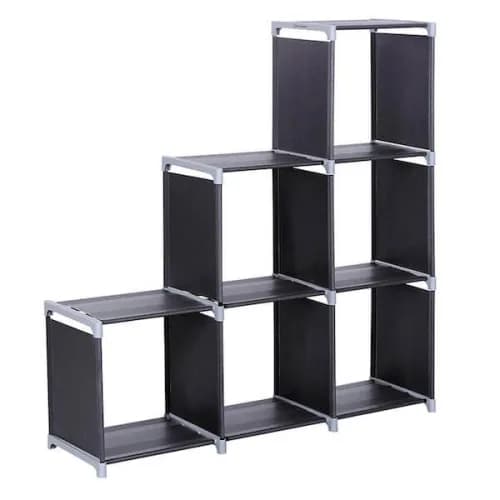 SONGMICS Storage Cube Closet Organizer
Price: $19.99
This unique design offers plenty of storage and is very affordable. You can put it in your closet or keep it out on display.
3. Best for Display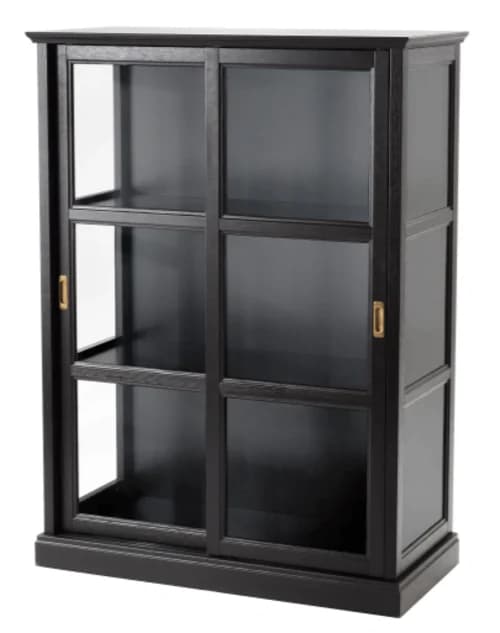 MALSJÖ Glass-Door Cabinet
Price: $399.00
Show pictures, antiques, and more with this stylish cabinet. The glass doors keep your items visible without collecting dust.
5. Best for Heavy-Duty Storage
Sandusky Shelving Unit
Price: $44.85
Ideal for people requiring maximum storage, this unit comes in five different sizes.
6. Best for Accessibility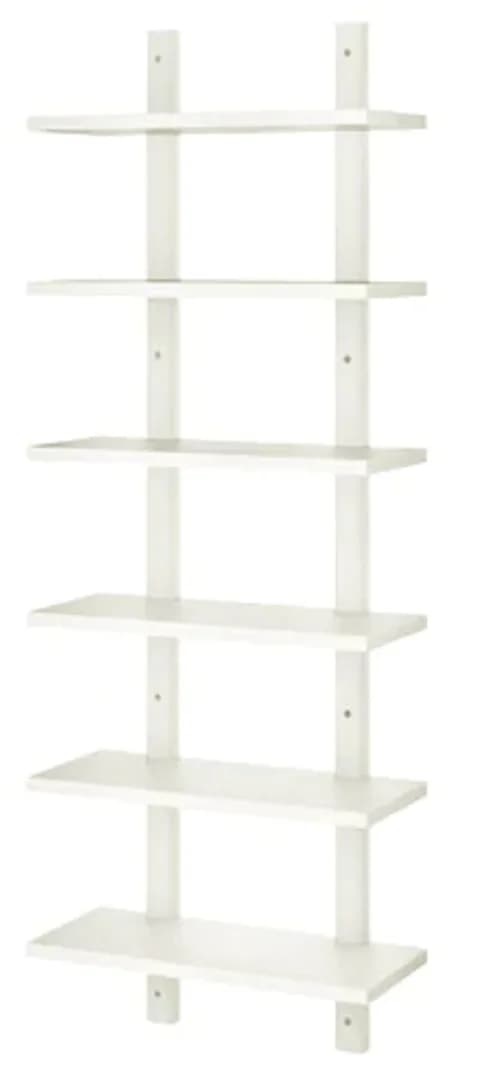 VÄRDE Wall Shelf
Price: $54.99
This shelf makes it easy for you to see and use all your everyday items. It's mountable on any wall.
7. Best for Large Spaces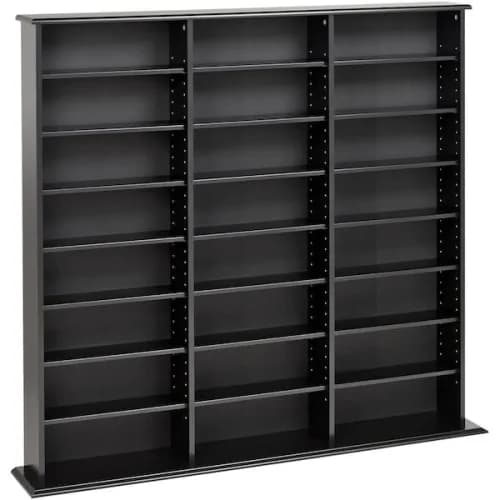 Triple Width Wall Storage
Price: $129.00
If you need a lot of storage room, this unit is the answer. It includes 21 shelves for all your items, providing ample space.
Accessories
1. Ursula Hanging Pot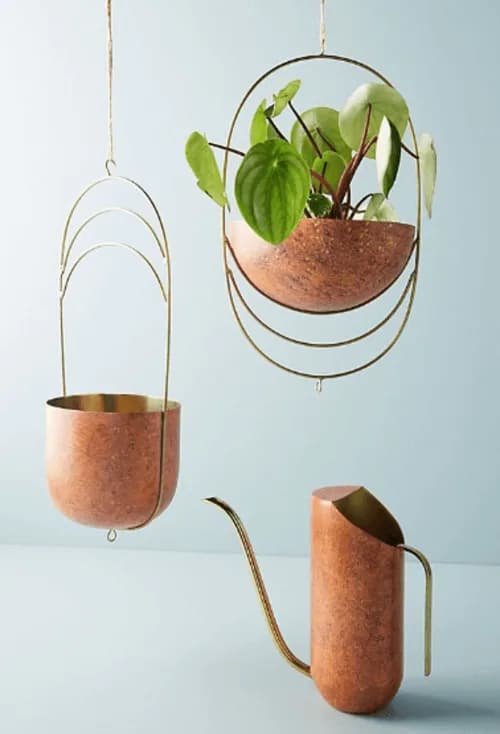 Price: $38.40
This beautiful hanging pot lets you keep your plants in sight without sacrificing space.
2. Lenzee Throw Pillow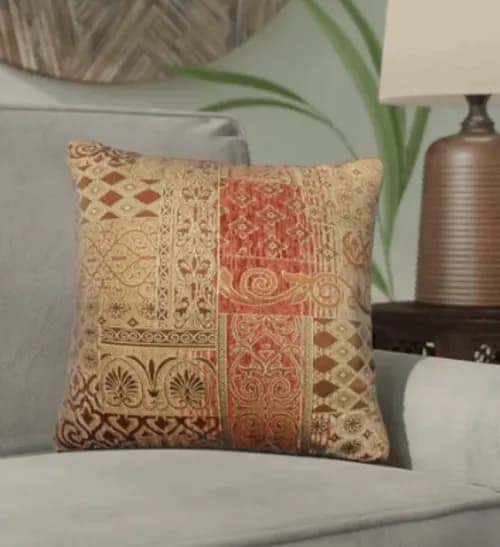 Price: $28.99
Brighten up your office with this vibrant pillow. It's a couch staple!
3. Bedford Lazy Susan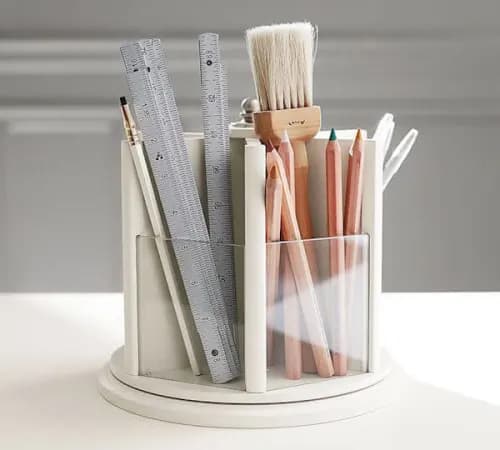 Price: $49.00
Organize all your essentials with this Lazy Susan.
4. Threshold Bicycle Book Ends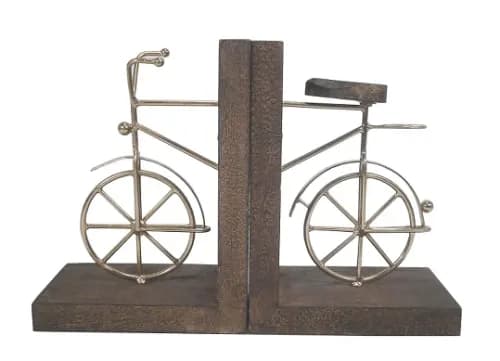 Price: $19.99
Bookends are a must for any office. These are especially fun!
5. Rope and Sea Glass Table Lamp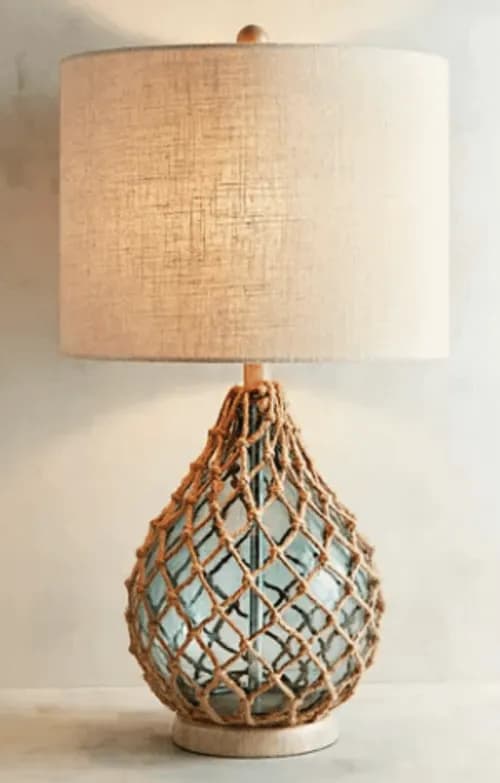 Price: $89.00
We hope you're not working too late, but if you do pull an all-nighter, this lamp will provide ample lighting.