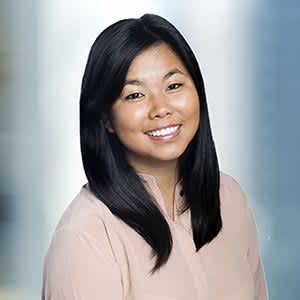 648
Wonky consultant with a passion for words
While chatting with people at a party is all well and good, sometimes a party needs some organized activities to entertain guests and keep everyone active. Luckily, there are good party game ideas for parties with guests of all ages. Read on for some party games that will entertain and energize guests at your next event, including totally free options.
What are party games?
The term "party games" is pretty self-explanatory: these are games played at parties.
What are the best party games?
Personally, I think the best party games are easy to explain, able to accommodate fairly large numbers of people (that is to say, they're not one-on-one) and have a social aspect. So, games where players get to interact with each other and which can have many players tend to be good for parties. A good party game entertains guests, gives them a fun challenge and provides good laughs for all.
Best family-friendly games.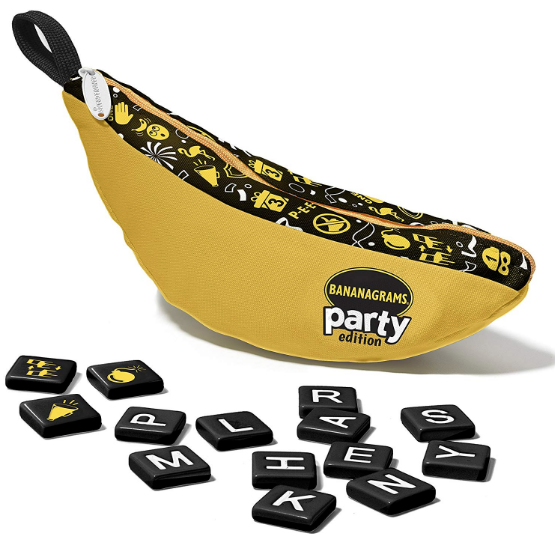 Source: Amazon
This party version of Bananagrams is just as much fun as the original version but includes 14 new tiles to introduce even more chaos to make the game even more exciting. The new tiles include the Re-Gifter, Switcheroo and The Thief. The gameplay rules are the same as the original Bananagrams, so as long as you know how to play the original version, you'll know how to play this, too.
Families that enjoy watching this classic TV show (and let's be honest, who doesn't like Alex Trebek?) will enjoy this at-home version. One player hosts, and the other players compete to win the most money, just like contestants on the show.
Charades
This is a good idea for family gatherings, as teams can be fairly large and there are opportunities for everyone to get in on the guessing and acting action. For 150+ recommended words and five variations to mix this classic game up, check out this article on HobbyLark.
Musical chairs
This popular party game for kids is another good choice for family gatherings since it's easy and always leads to laughs. This game can be modified by adding rules, such as making players travel in different ways each round (such as skipping, hopping or walking on tip-toes), having players act out the song lyrics, or adding another rule of your group's own invention.
Best games for adults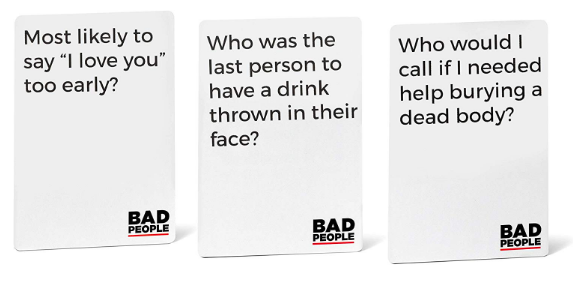 Source: Amazon
If you think you and your friends are brave enough to know what you really think of each other, Bad People is a great party game for you. In this game, 3-10 players take turns reading question cards aloud and then voting on who best fits the descriptors. These include questions like, "Whose funeral will have the smallest attendance?" or "If we were all stand-up comedians, who would get the least amount of laughs?"
Never Have I Ever is, of course, a classic party game. This card pack kicks it up a notch with cards like, "Eaten something out of the garbage." Players take turns reading the red "direction cards," which determine whether they or other players have to answer the blue "play" cards. If a statement is true for them, a player collects the blue card. The first player to collect 10 blue cards wins the game. But really, everyone's a winner in this game, so you'll get to learn hilarious truths about each other.
This classic board game is great for small-ish gatherings. The rules are easy enough to learn (although the strategy can get complicated), so it's easy to initiate new players into the game. You can also buy an extension ($23.46) to allow 1-2 more players to play. If you want to add further depth and complexity, you can also buy expansion packs like Cities & Knights ($37.26), Seafarers ($19.30) and Traders & Barbarians ($36.02).
This adults-only version of Telestrations ($24.95) is often favorably compared with Cards Against Humanity.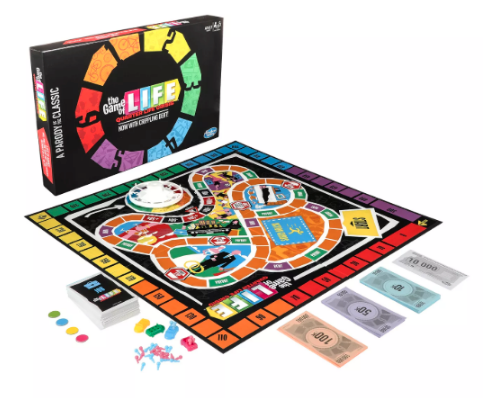 Source: Target
This parody version of the classic Game of Life still operates by the same basic rules, but instead of racing to build their lives, players race to pay off $500,000 in debt. They also deal with new, modern obstacles (such as dropping your phone in the toilet or getting a botched tattoo). Some of the situations might be a little too real... but that's part of the fun, isn't it?
Best games for big groups
This cross between Pictionary and Telephone can accommodate up to 12 players if you spring for the party pack. You're guaranteed laughs at wild guesses, poorly drawn clues and more.
Source: Amazon
Two to seven players can play this game. Each player grows different types of beans, which they receive gold coins for. The key to this game's fun, however, is the ability to barter and trade with the other players. If you and your friends fancy yourselves merchants in the making, you'll love this game.
Mafia
This game, which was invented by Dmitry Davidoff of the USSR in 1986, presents a conflict between the Mafia (the informed minority) and the Innocents (the uninformed minority). It's played in groups of seven or more people, so it's a great choice for parties with many people. It was a favorite at my middle school, so I personally have fond memories of trying to figure out which of my middle school classmates had killed each other (or who had killed me) whenever classes finished lessons a little early. IcebreakerIdeas.com has detailed instructions that you can consult to make sure you're running the game correctly.
This is the original politically incorrect card game. If you haven't ever played, the rules are simple: one person draws a black card with a fill-in-the-blank phrase, and the other players submit one of their white cards to complete the sentence and vie for the card reader's approval. The winner of each round collects the black card from that round, and whoever ends the game with the largest number of cards is the winner.
Best athletic games.
Twister is a party classic. It's a great way to get partygoers moving and bending, and this mat that's twice the size of the original version can accommodate more players. If you have an Alexa, you can even use the Twister Spinner Alexa skill to have Alexa direct the gameplay, freeing everyone up to play.
Flag football is a great activity for birthday parties, family reunions (especially if your family likes to get competitive outdoors) or summer get-togethers.
Best games for kids.
This game is suitable for all ages and sure to deliver laughs. The objective is for players to match red object cards with green descriptive cards and have their pairings picked by the judge for each round. The game's official rules suggest that players compete for a certain number of green cards to win, but you can modify to rules as your group sees fit to change the parameters for winning.
Source: Amazon


Regular-sized Jenga is all well and good, but giant Jenga is even more fun! This is a great game for kids since it's straightforward (take the blocks out of the tower without knocking the tower over), goes fairly quickly and can accommodate a large number of players.
Source: Amazon
Pin the tail on the donkey is a classic kids' party game, and now, there are versions of it featuring a broad range of animals to fit all kinds of party themes. In addition to multiple unicorn versions, Amazon has classic donkey versions (starting at $4.75). It also has many other variations on the game, including dinosaur ($6.99), mermaid ($8.99) and llama ($8.99) versions.
--
Lorelei Yang is a New York-based consultant and freelance writer/researcher. Find her on Twitter and LinkedIn.