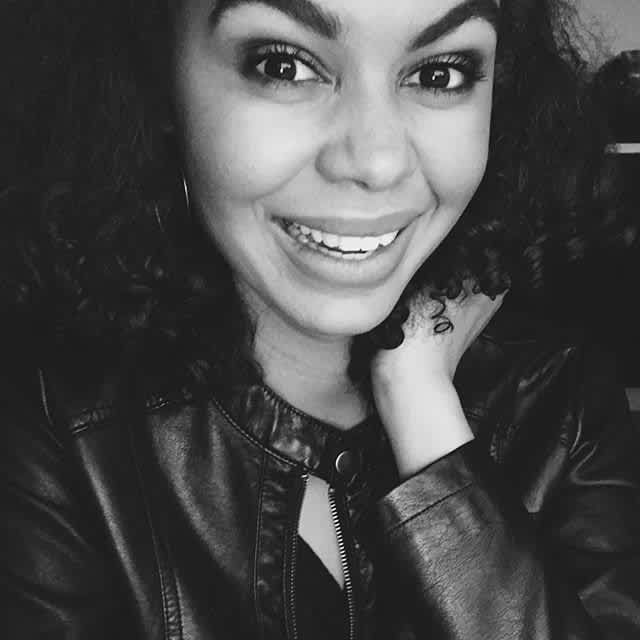 1.16k
Whatever stage you're currently in your career, having a backpack that suits your needs and complements your style can make heading to the office that much more fun—even on Mondays!
Whether you're a jet-setter who's always on the move, a freelancer who frequently calls co working spaces home, or a settled in 9-to-5er, the right backpack is out there.
Here are 17 of the best women's backpacks for work: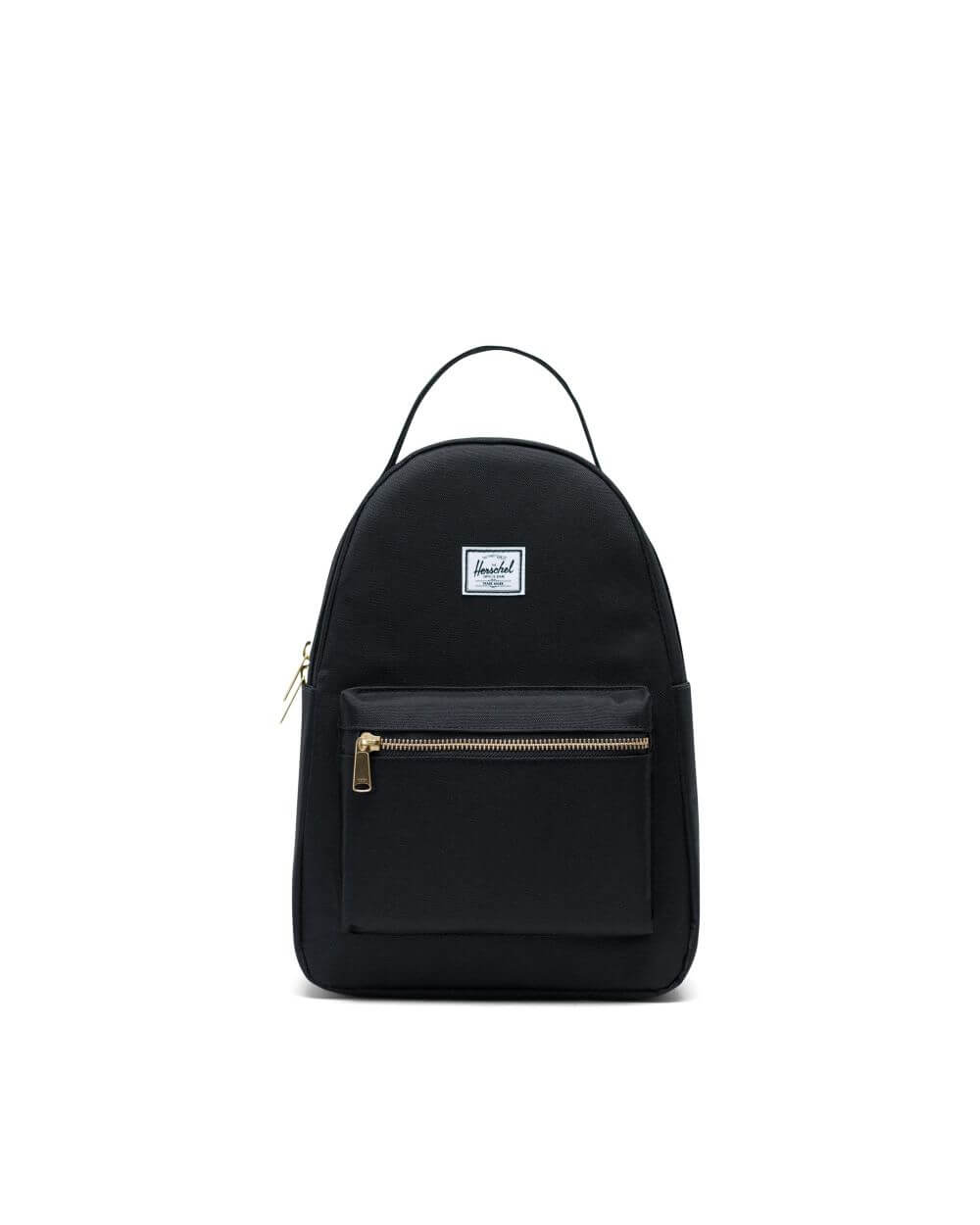 Photo via Herschel
Price: $60
This compact backpack is ideal for those who want to keep their things together without bulk. The sleek and slim design is ideal for those who use mass transit and need to save space.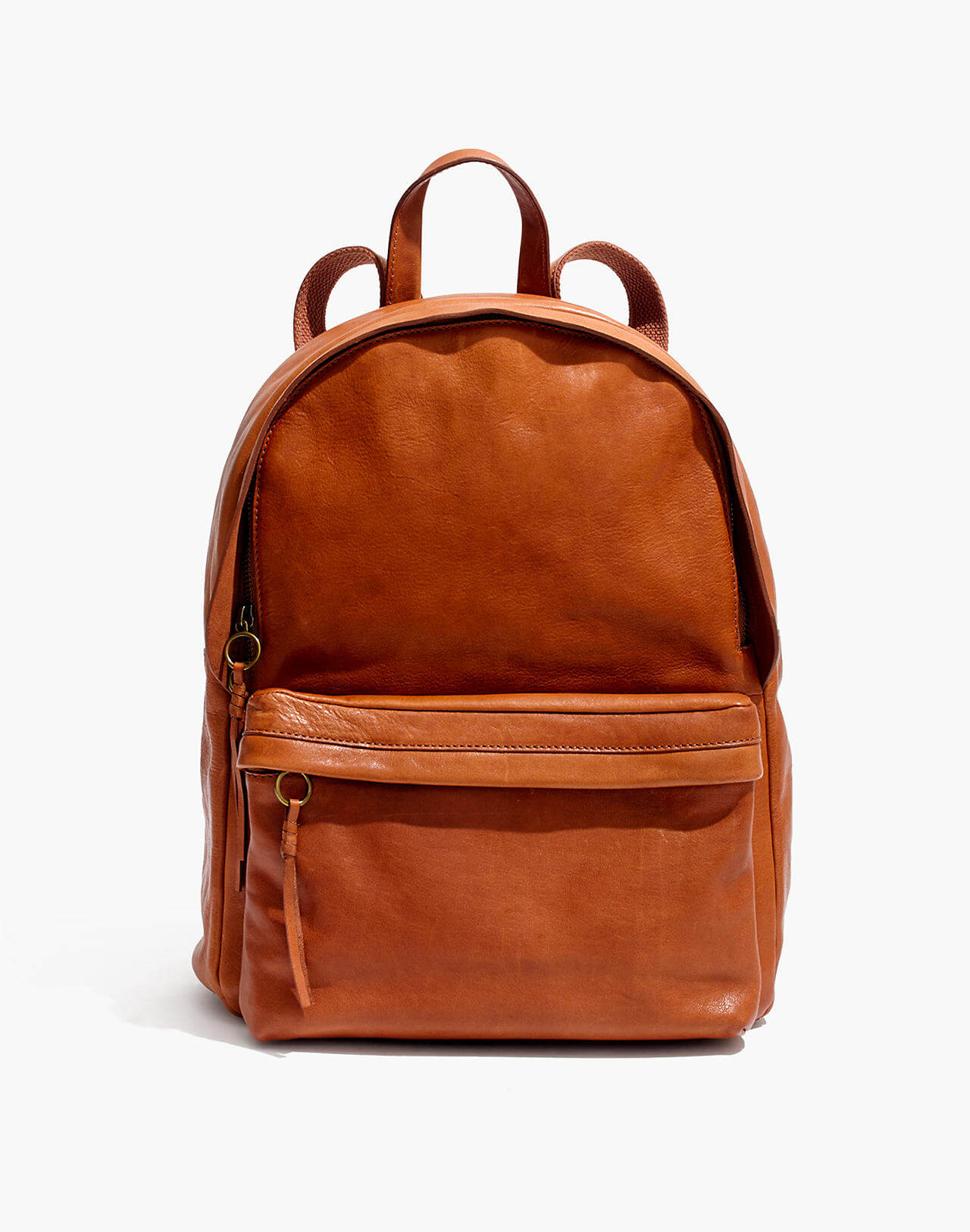 Photo via Madewell
Price: $200
This popular best-selling bag is back with an updated Italian leather flair. The triple-looped handle provides a slightly sporty vibe while still looking stylish enough for the office.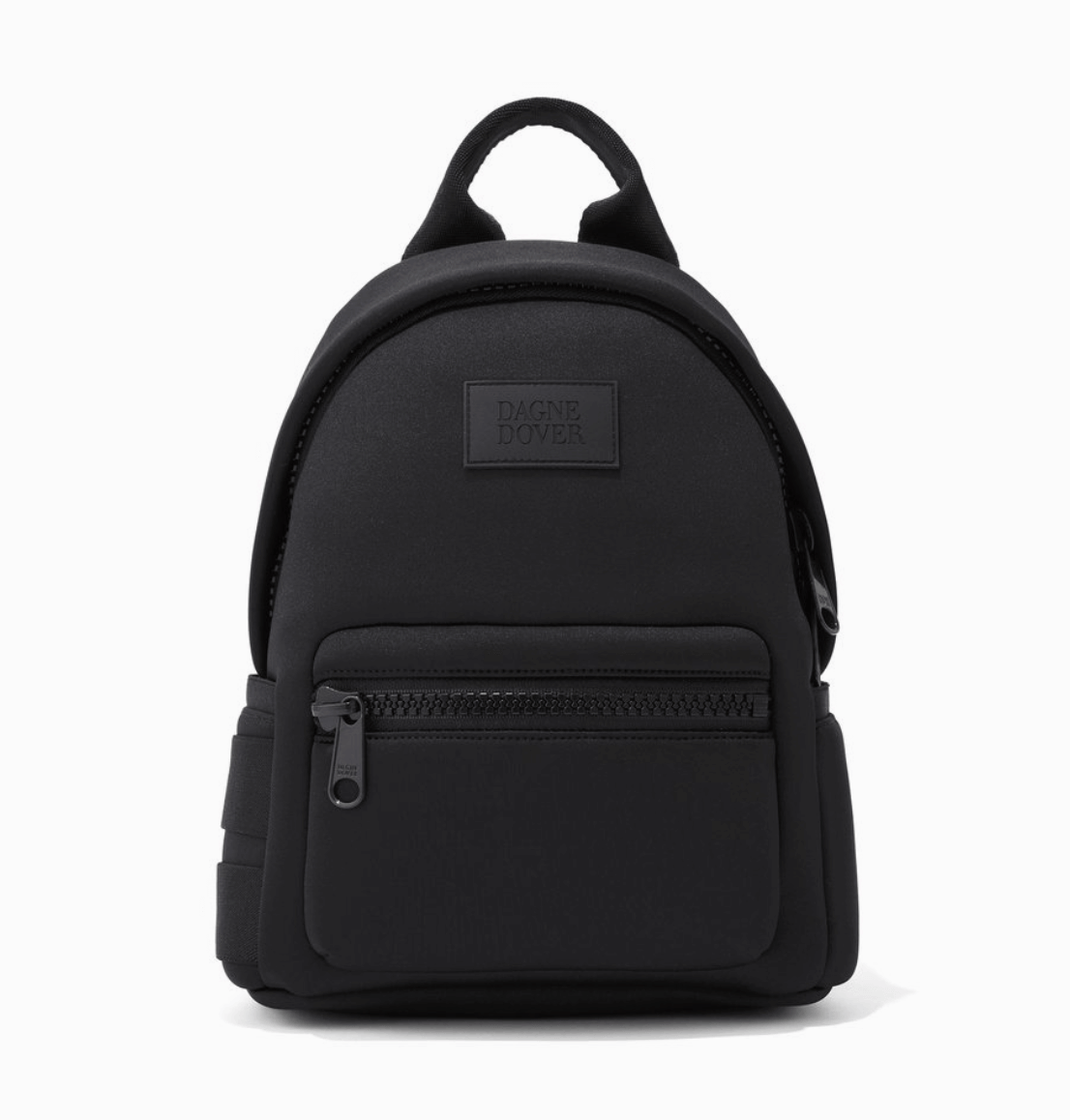 Photo via Dagne Dover
Price: $135
Made from premium neoprene, this modern, minimalist bag is ideal for both the day to day commute and weekend adventures. The shock-absorbent material provides peace of mind by keeping items safe. Durable and versatile, this bag is the ideal addition to your workday wardrobe.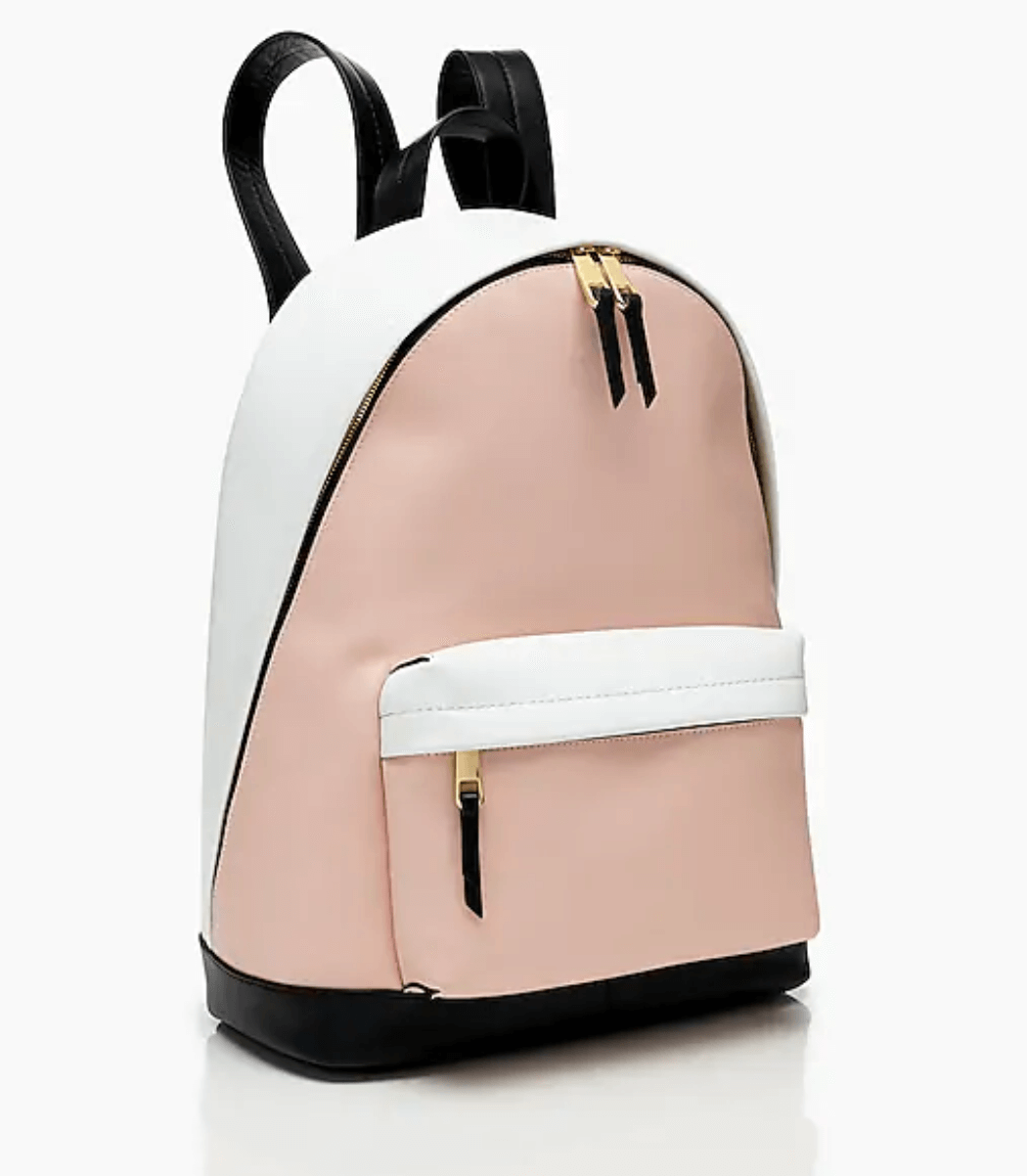 Photo via J. Crew
Price: $300
An instant classic, this minimal Italian leather bag provides both style and utility. Adjustable straps provide increased comfort. The inside is equipped with a pocket perfect for storing your laptop.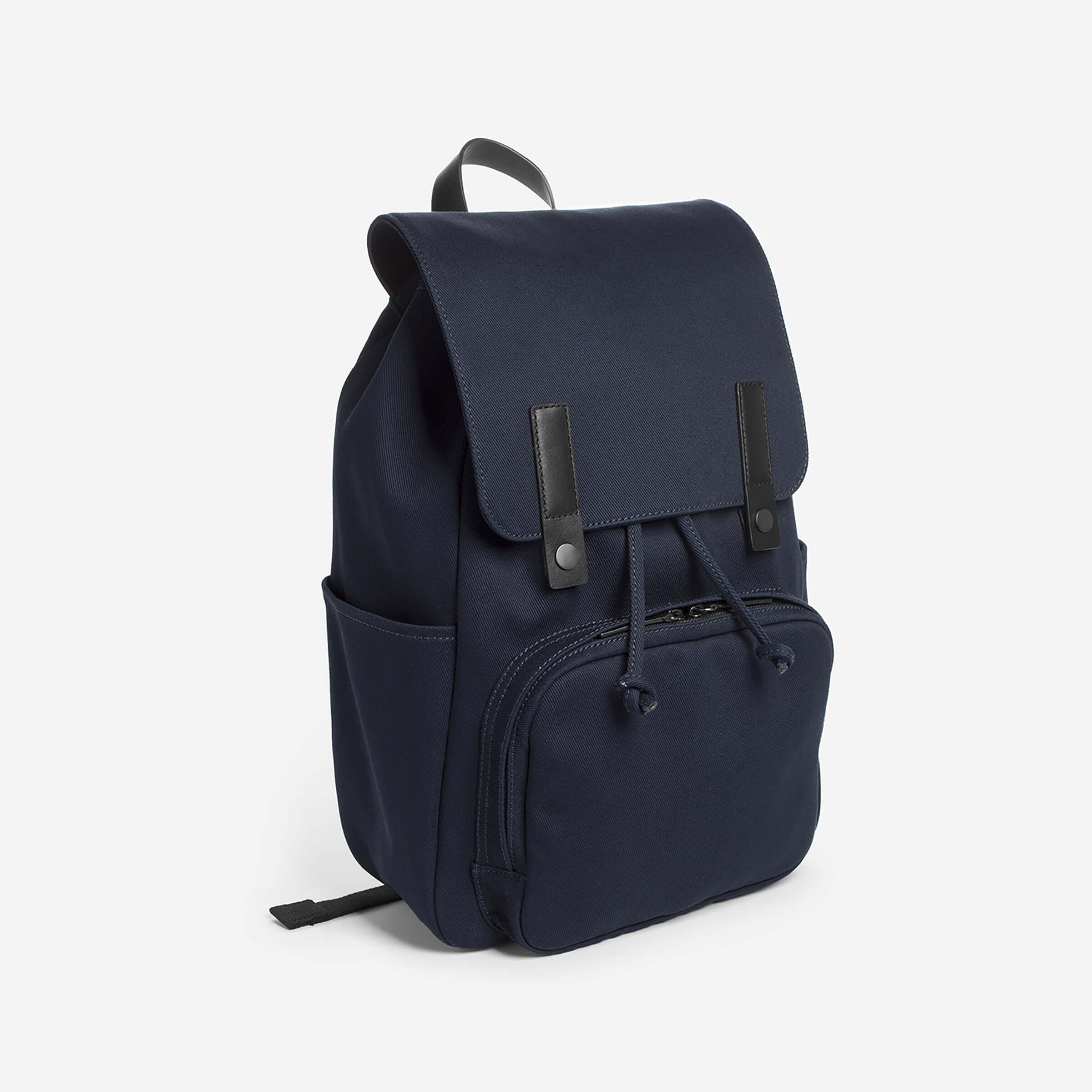 Photo via Everlane
Price: $68
For those accused of being clumsy, this is the bag for you! The interior features a padded laptop compartment to defend against dropping damage. The cotton twill exterior is water-resistant to guard against spills, and as always, Everlane's simple clean designs add a timeless feel.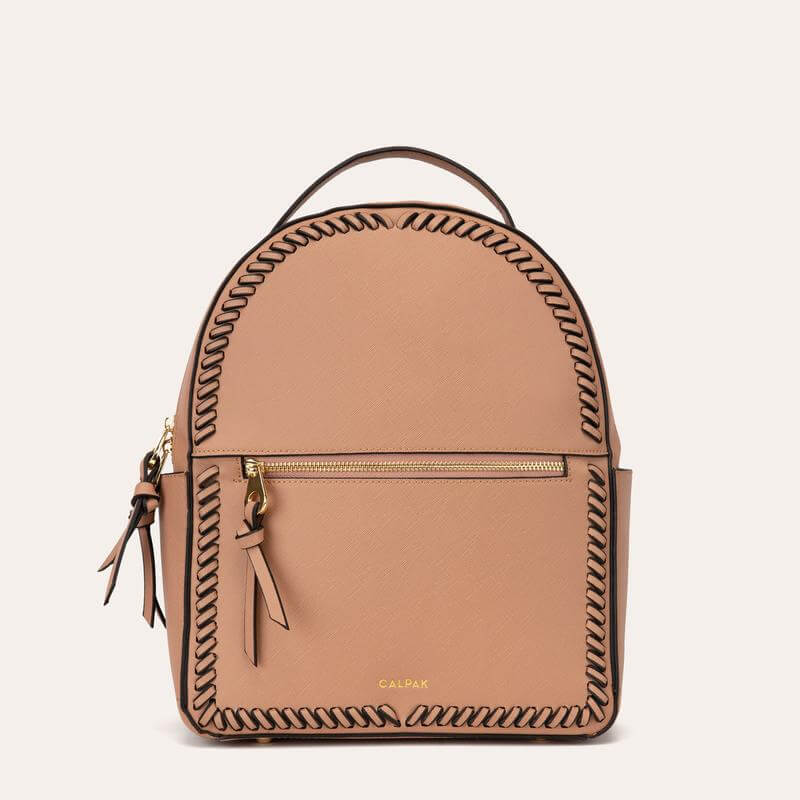 Photo via Calpak
Price: $75
If your career keeps you on the move, consider taking this chic bag for a spin. In addition to its adjustable shoulder straps, this travel backpack features a trolley pass-through sleeve, making it an ideal carry on. The spacious bag easily fits your necessities whether you're heading to the office or the airport.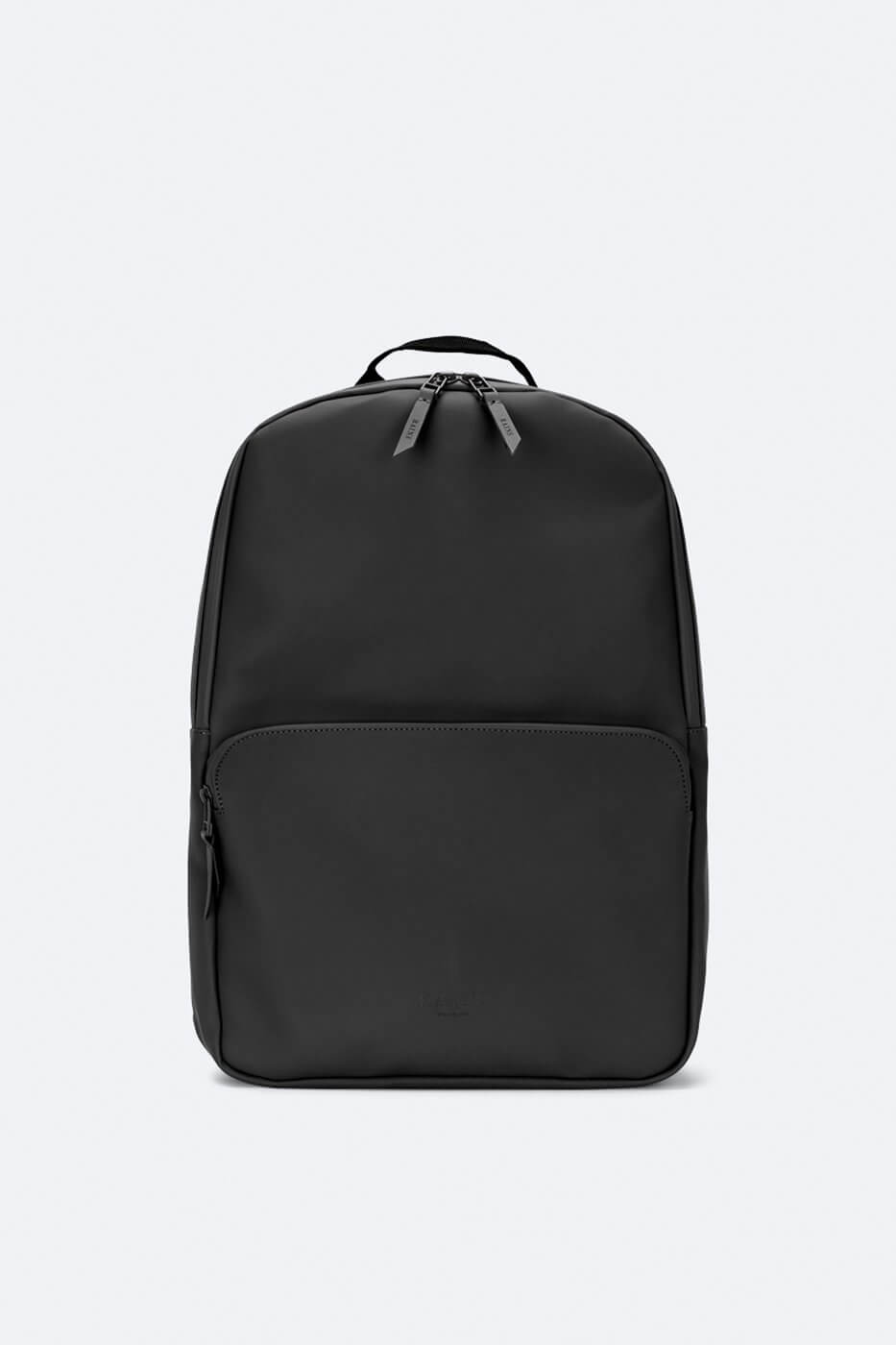 Photo via RAINS
Price: $110
This water and weather proof classic field bag is sure to keep your things protected—especially if you work in an area that has inclement weather. The spacious interior easily fits a 13" laptop, and the aqua guard coil zippers provide an added layer of protection from the elements. Carry on in comfort thanks to the padded adjustable shoulder straps.
Photo via Matt & Nat
Price: $140
All eyes will be on you when you walk in wearing this stand-out bag! Matt & Nat's signature motto is "Live beautifully," and this stylish sling bag provides an ideal example. This durable bag is ethically manufactured from 100% recycled nylon lining, so you can look good and do good at the same time. Easily access your smartphone thanks to the bag's easy access smartphone pocket.
Photo via Knomo
Price: $180
This beautiful bag is ideal for the woman who works on the go. The padded main compartment fits laptops up to 14," and the weather resistant material adds extra protection. Leave your bag behind in a rush? The unique tracking code that comes with every Knomo bag makes getting your bag returned to you a cinch.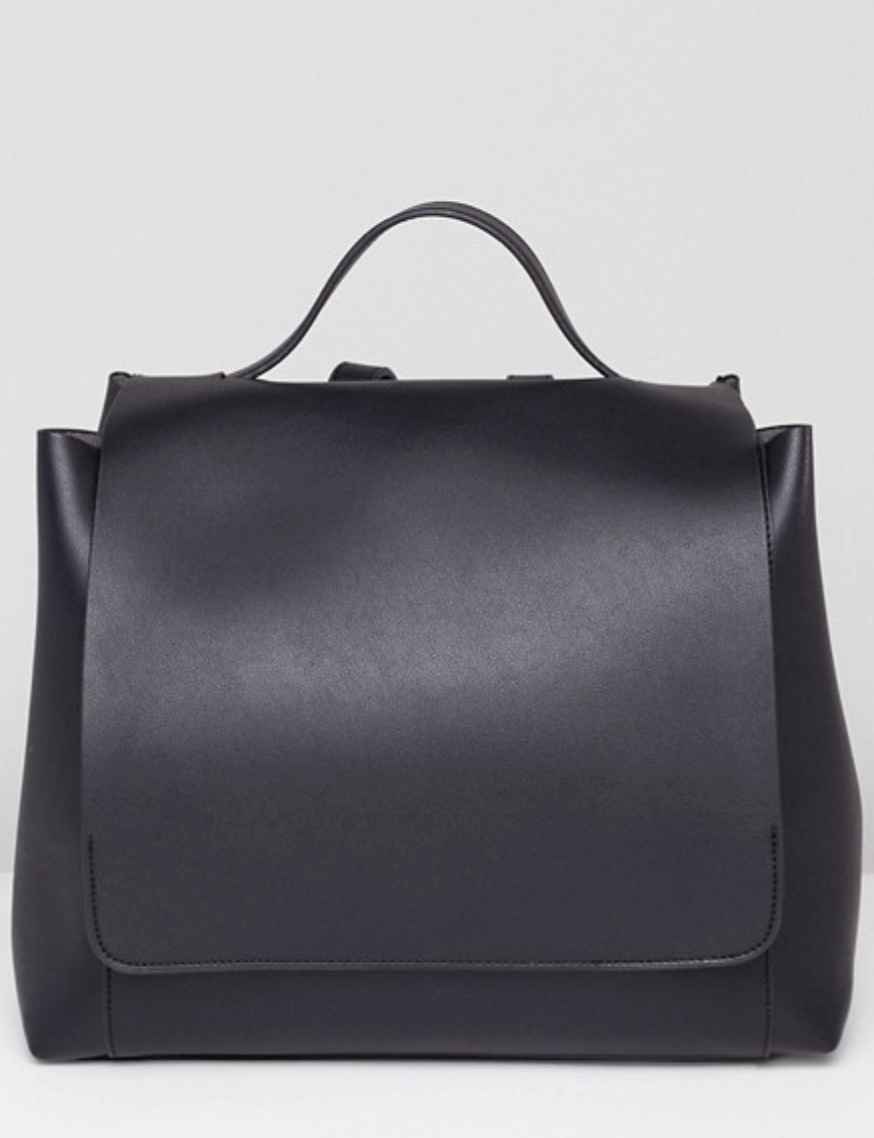 Photo via ASOS
Price: $35
This affordable, minimal backpack is an ideal fit for everyday wear. The faux leather material makes clean up a breeze: just wipe the bag down with a damp cloth and go about your day.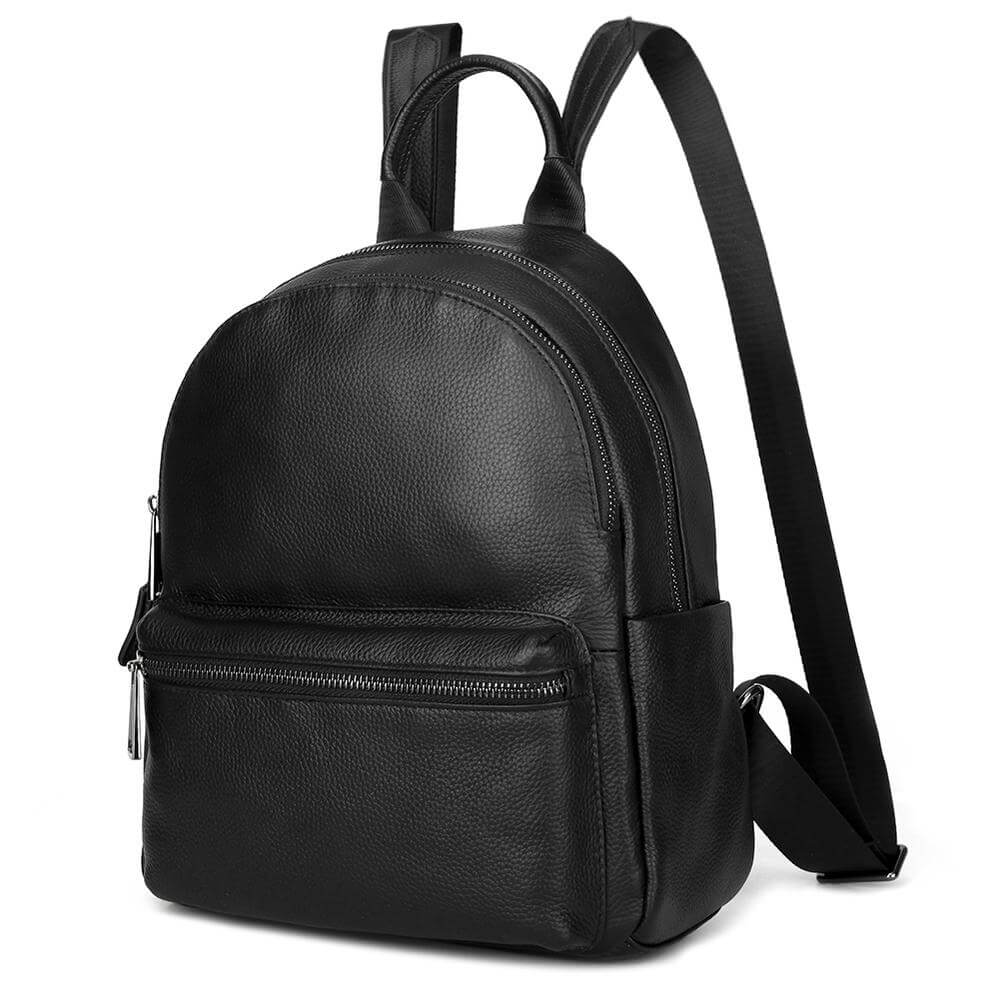 Photo via Modoker
Price: $130
If security is a top priority, look no further than this stylish anti theft bag, equipped with a tracking system that stays charged for 2 months at a time. Keep a connection between your backpack and phone that makes finding a lost bag a breeze.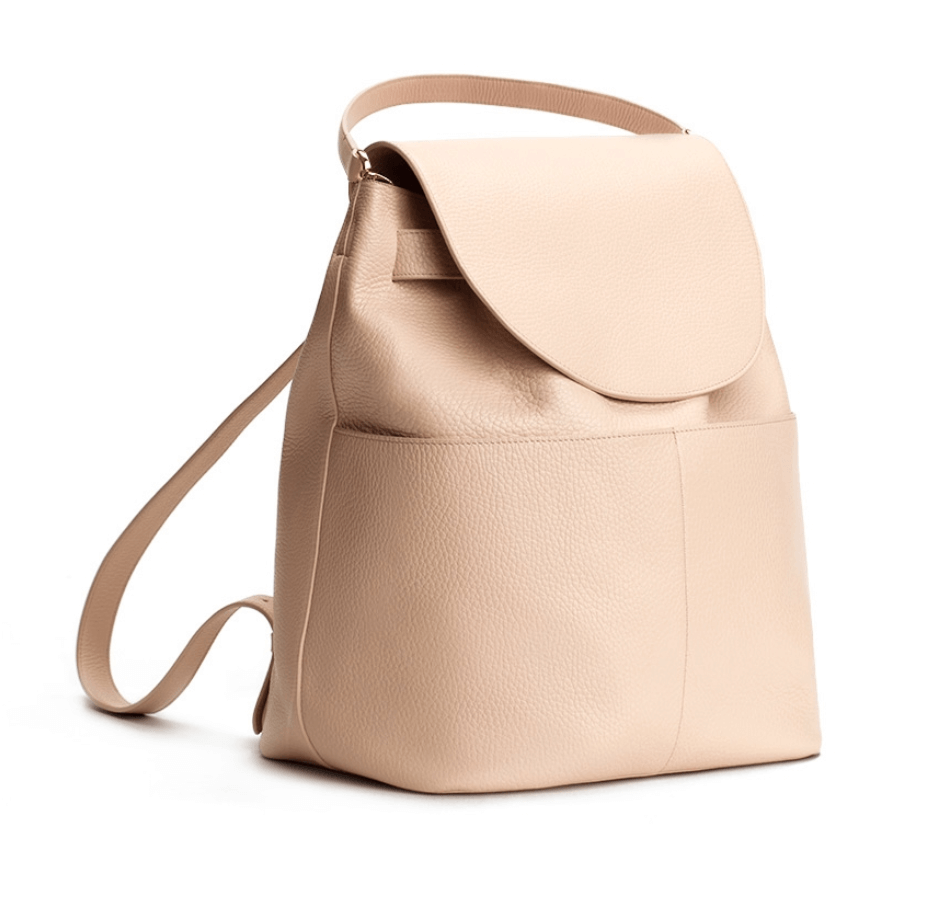 Photo via Cuyana
Price: $495
If you're someone who loves options, consider checking out this versatile bag. Detach the back straps to carry as a shoulder bag, keep straps attached to stay traditional or carry the top handle for a more handbag like feel.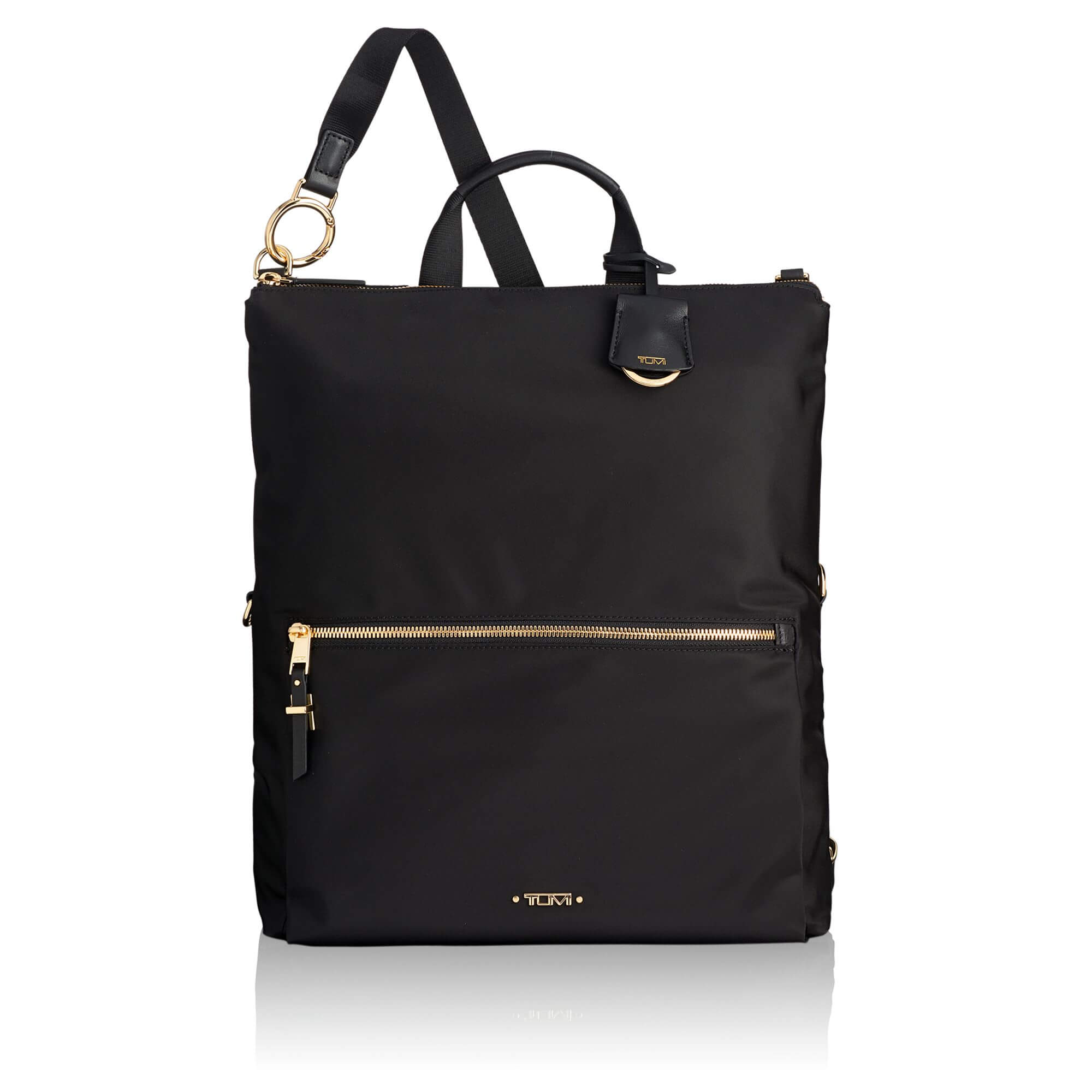 Photo via Tumi
Price: $325
The Jena Convertible backpack is a versatile investment piece that's ideal for the professional who travels to live and lives to travel. This chic bag can be worn as a backpack or over-the-shoulder bag, providing wearers with options depending on how much you'd like to carry.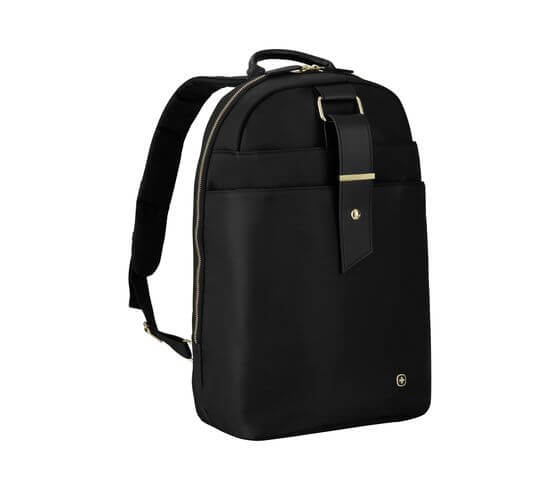 Photo via Wenger
Price: $105
This chic bag is a dream come true for those who depend on various work spaces to get the job done! Fit your entire mobile office in this backpack that can accommodate a 16" laptop and also features an anti-scratch lined iPad sleeve. The expandable essentials organizer helps keep materials neat and ready to go.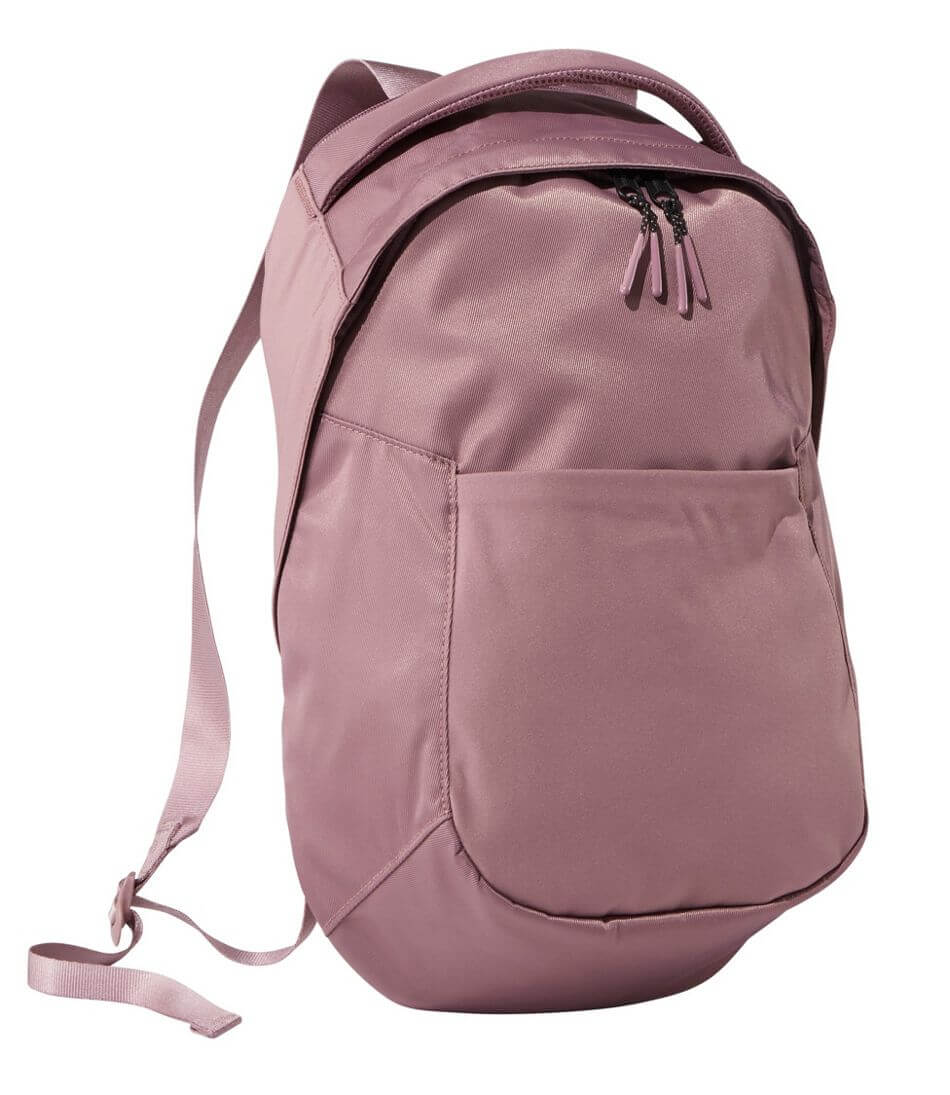 Photo via L.L. Bean
Price: $70
For those who value comfort and durability, this is the bag for you. The bag is constructed with webbing shoulder straps and a padded back panel for added comfort. Fleece-lined pockets provide scratch-protections for smart phones and tablets.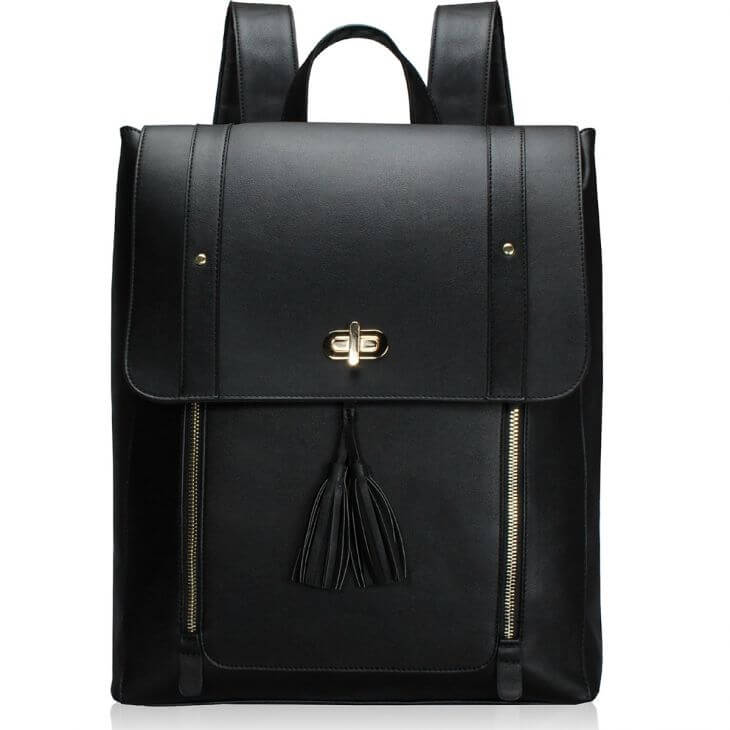 Photo via ESTERER
Price: $38
If you often have much to carry, this affordable, spacious bag is the ideal marriage of fashion and function. This bag can fit laptops up to 15" and still provide enough space for an umbrella, lunchbox, books, and more. Seven separate compartments helps keep materials organized, and the rear security pocket helps keep valuables protected.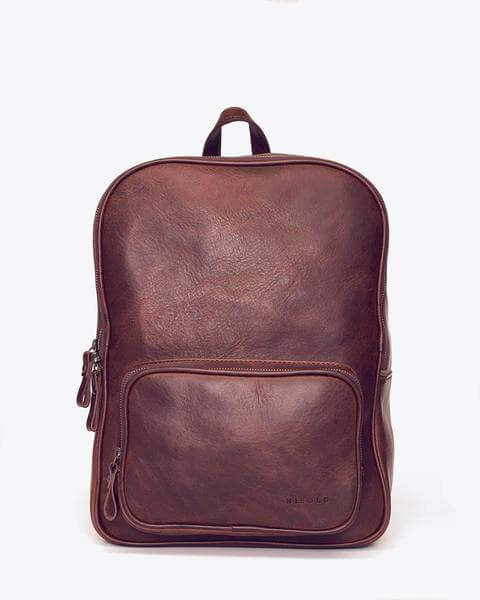 Photo via NISOLO
Price: $268
The Cordoba backpack is both stylish and sustainable. This minimalist investment piece is sure to stay in top condition through promotion after promotion. Featuring an interior laptop compartment and cotton canvas lining, this ethically sourced handmade bag is sure to last for the long haul and look good doing it.
--
About the Career Expert: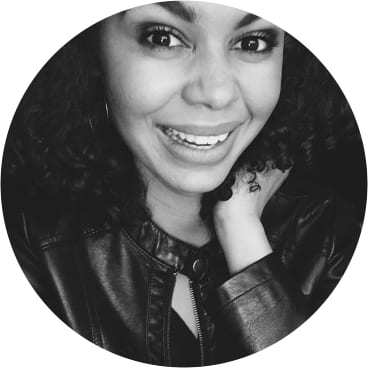 Kayla Heisler is an essayist and Pushcart Prize-nominated poet. She is an MFA candidate at Columbia University, and her work appears in New York's Best Emerging Poets 2017 anthology.