What questions would you ask a successful leader if you had the opportunity to chat? We often look to leaders for advice and inspiration as we navigate the working world, trying to follow in their footsteps on the pathway to success. Though not every career path is the same, it can be greatly empowering to hear that leaders overcome many of the same challenges we do and have succeeded despite those roadblocks. Hear from four women in leadership at Capital One who shared thoughts and advice from their career journeys, including empowering books they're reading, how they prioritize self-care to ensure success, and other leadership lessons they've learned.
These leaders are:
Diane Lye, EVP Card and Small Business Tech
Jennifer J. Bryant, Director of Associate Experience for the Cyber Team and Blacks in Tech Learning and Development Lead
Jana Etheridge, Managing Vice President, Chief of Staff for Financial Services
Janet Rathod, Senior Director, Cyber Operations and Intelligence
Let's start with an easy question. What are you reading/listening to currently? What intrigued you about it enough to start it?
Diane: My New Year's Resolution this year was to read some poetry every day. I realized that I had not read any poetry since I was in high school, and even then I didn't really engage with it. So I have been reading poetry. Back at the beginning of the summer, I started reading Langston Hughes, whose works I am embarrassed to admit I had never read before. His poems "Harlem", "Theme for English B", and "Dinner Guest: Me" really spoke to me and challenged me this summer.
Jennifer: "The Memo: What Women of Color Need to Know to Secure a Seat at the Table" authored by Minda Harts. I was interested to read if she and I had parallel experiences of overcoming unique barriers that women of color face in corporate spaces. Throughout my career, I was "the first" to take on new positions where I was the youngest, and only black woman sitting at the table. I had to learn how to navigate networking, microaggressions, and office politics.
Jana: I have been doing quite a bit of reading on racial inequalities and systemic racism. I have pivoted from "I don't see color and I treat everyone equally," which isn't good enough, to really digging into the openness and vulnerability I need to be a better leader and help make meaningful and sustainable change. As individuals we cannot stay silent. By not actively joining the conversation and not standing with friends and colleagues, we take actions. I may not know exactly what to do, and I may not get the words just right, but I am committed to challenging my own thinking and my own accountability. I am seeking to understand on a much deeper level what my colleagues experience outside of our amazing four walls at Capital One. I am studying the complexity of race. I have been reading books like White Fragility, and listening to podcasts and documentaries. We must all individually and collectively dig deep and confront the unconscious bias and the blatant racism that plagues this country or it won't change.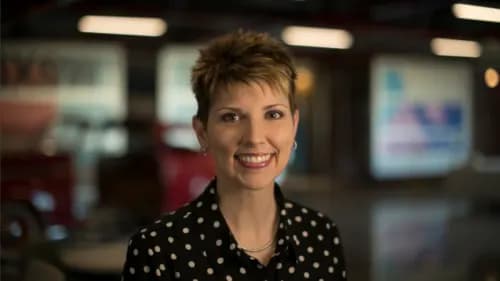 Jana Etheridge, Managing Vice President, Chief of Staff for Financial Services
Janet: 1) New Yorker Magazine- The journalism is outstanding, and the stories are diverse (including fiction and nonfiction articles). I also like the cartoons.
2) National Geographic - I can find so many unexpected pieces of knowledge. For example, I just ran across an article entitled "The surprising history of India's vibrant sari tradition".
3) Various wine podcasts - I love learning about how soil, climate, history and culture impact wine.
Have you experienced any hard moments that have taught you a lesson or brought an unexpected positive outcome?
Jennifer: My biggest setback in my career was my negative response to my direct manager when I didn't get a position where I was acting in the General Manager role over a year. My reputation was tarnished for a year. I spent the year shadowing the Director, secured mentors, worked on self development and emotional regulation, and my leadership skills. The former Assistant Administrator, the selecting official, retired and the incoming Assistant Administrator saw the new and improved me and reassigned me as the General Manager. My team was able to see my resiliency and comeback to a promotion.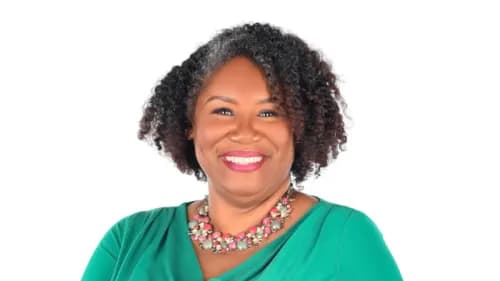 Jennifer J. Bryant, Director of Associate Experience for the Cyber Team and Blacks in Tech Learning and Development Lead
Jana: My husband and I started a small business while I was also working full time. One of the biggest setbacks was when we ultimately had to close the doors to the beautiful coffee and wine cafe we created and ran for three years. We had painstakingly and meticulously focused on every single detail from the repeatable high-quality processes to the exceptional customer experiences and everything in between. We were well into construction when the great recession happened and we didn't feel we had another option but to push ahead and open our doors. We poured our heart, soul and finances into the business, but ultimately had to make the difficult decision to permanently close. There were many positives that came from this experience including the deep learning we acquired from creating something from scratch, and the freedom that came in our personal lives after closing because running a small business is always-on and certainly not for the faint of heart. The learnings I took away from this experience are universal. First, no matter how passionate you are about something you are working on, you must step back and objectively look at the situation and the viability of success. Second, if you pour yourself into any project and you've done your best, then you should be proud of yourself no matter the outcome. Finally, failure, once you get past the emotions of it, can provide great learnings on what you would do differently the next time or what you particularly liked or didn't like in that experience, which allows you to steer toward work that spotlights your superpowers.
The world has been turned upside down recently, and traditional career paths are seeming less common. What are some things people can be doing to grow and develop, even in the midst of high unemployment?
Diane: I try never to give career advice because my own career has been so unplanned. I think it's amazing and impressive that many people have been able to use this time of COVID-19 and working from home to make investments in their wellness or their professional skills. At the same time, for many people this has been a time of intense juggling of work and family obligations, and a time of great stress. So I get it that for many people this has not been a great time to invest in personal growth.
Diane Lye, EVP Card and Small Business Tech
Jana: One of the most important things that each of us can do is to nurture a growth mindset. To me a growth mindset means thinking beyond how you do your role today, and thinking about how you might do your role tomorrow in light of the changes that are happening all around us. Another way to think about it is, the world has already pivoted, so become more curious and embrace that change. You don't have to be an expert, but if you work on your own learning flexibility and curiosity, you are way more likely to develop the skills that will be valuable to an employer.
We're all pretty busy, but prioritizing your own health and wellness is a critical factor to success. How do you prioritize taking care of yourself?
Diane: Not very well! That's a case of "do as I say not as I do." This summer I was lucky enough to be able to swim every day, and that definitely helped me disconnect and get my body moving. I've also been trying to make two meetings a day into Walking Meetings, which gets me outdoors, and again gets me moving. And of course I do something in my garden every day, even if it is just dead-heading the flowers. Gardening is a great time for quiet reflection and thinking.
Jennifer: Self care is my top priority. I can't help others if I can't save myself first. It is critical that I take care of myself, especially during this season because not only am I likely to experience dangerous symptoms if infected with COVID-19, I have two other people in my household who fall in the high risk area. While being at home, I am focused on taking care of myself by walking at least three times a week which includes walking my neighborhood during lunchtime, and holding walking meetings, and checking my health with my doctor every six months.
Jana: I've found that I have to be just as protective of "me" time as I am of my work obligations. For me personally, that means prioritizing exercise, being intentional about spending phone and laptop free time with my husband, loving on our two dogs, reading for pleasure, or binging Netflix. No matter what hobbies or interests you have, the key is doing them. In the long run, prioritizing our own health and mental wellness pays back massive dividends in our professional and personal lives.
Janet: I love this question! I strive to achieve optimal wellness, with the full integration of physical, spiritual and mental well being. Throughout my career, I've been relentless about health and wellness. I prioritize exercise and stack my meals with organic fruits and vegetables. It is a choice that I do not compromise on. If I have an early meeting, I wake up earlier to exercise. When possible, I walk during meetings. I also prioritize cooking a proper dinner, and getting enough sleep. I spend time outdoors and appreciate the beauty in nature, such as the changing fall trees, a full moon, or a rainstorm.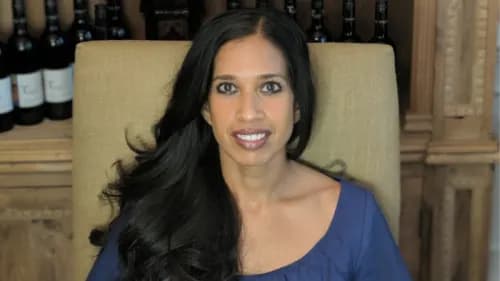 Janet Rathod, Senior Director, Cyber Operations and Intelligence
Are there any other leaders that you have seen doing an outstanding job guiding others through the uncertainty of 2020? Have you drawn inspiration from anyone in your own leadership style this year?
Diane: I'm truly inspired by my team. It has been wonderful and humbling to see the way our team has rallied and reinvented the way they work in order to sustain excellence and delivery through this year. I've also been inspired by Dr Bonnie Henry who is the Provincial Health Officer for British Columbia in Canada, where my youngest daughter lives. In her regular COVID-19 briefings Dr Henry is warm and compassionate to people affected by COVID-19, while providing clear guidance and strong leadership grounded in science.
Jennifer: Yes, I've drawn inspiration from my mentor, Kate Skidmore, my people leader, Jill Vaughan, and Blacks In Tech Leadership sister Maureen Jules-Perez. All three have been supported, and created an environment for me to be authentically me, and risk taking is encouraged.
Jana: Our President of Capital One's Financial Services division, Sanjiv Yajnik, has been a beacon. Sanjiv's focus, in the amazing times and the tougher times, is all about taking care of our Associates first, and this challenging time is no different. He quickly pivoted to ensure the safety and wellbeing of our Associates, whether that was for the majority of our workforce who are working from home or the essential Associates who are selflessly working in the office each day. One of his personal pillars of success is "Take Care of Yourself," and he leads by example even during this turbulent time, which gives permission to the 5,000 Associates who work with him to do the same.
Janet: I continue to draw inspiration from my parents. They are leaders in our family and in our community. Even in the midst of the pandemic, they found ways to deliver food to those who need it, connect with the elderly in nursing homes, and actively participate in community meetings.
To hear from more women in leadership, find out more about Capital One technology careers, or explore other aspects of Life at Capital One, be sure to check out our blog!
--
Fairygodboss is proud to partner with Capital One. Find a job there today!