The business card: a staple for the working professional or a waste of trees? This debate is ongoing, but just like face-to-face communication will never die
in our increasingly connected world, meeting people in person will never stop, nor will it cease to be important.
And while a business card will not in itself land you a new job, new potential client, or guarantee an actual connection, the same goes for simply having a digital profile like LinkedIn or a personal website. But—and this is important—just like so much of life, you gotta play to win, so just like you should have a LinkedIn and perhaps even a personal website, having
printed business cards
on hand can be useful.
Lucky for you, there is a multitude of options — whether you're a full-time employee, you own a small business, or you're a freelancer wanting to brand yourself — for cheap business cards. I've rounded up my seven personal favorites in terms of quality, business card design, and other factors.
Note: I am
not
getting paid to promote these; they're simply services I've used and liked or services I've researched and think are strong and high quality.
Seven Great Business Card Vendors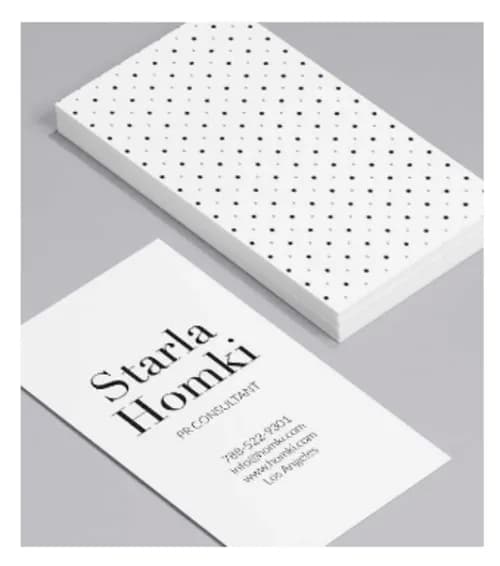 I'm starting here because I really like these guys and think they offer high-quality products. I've used MOO to order my personal custom business card for a couple of years now. A big feature they advertise is unique sizes (squares and "mini" cards) as well as rounded edges. I've used the square shapes for cards that I use in a more promotional nature.
They began offering cards with
NFC technology
a few years ago, but whether this is a necessity or simply something "cool" will be up to you. They have a good range of nice looking-templates and designs, but not thousands upon thousands. My hang up is that you can't customize
on
the website the way you can make a custom business card design on other providers' sites. They will send you a sample pack (in great packaging if that matters to you) and run promotions, typically around holidays.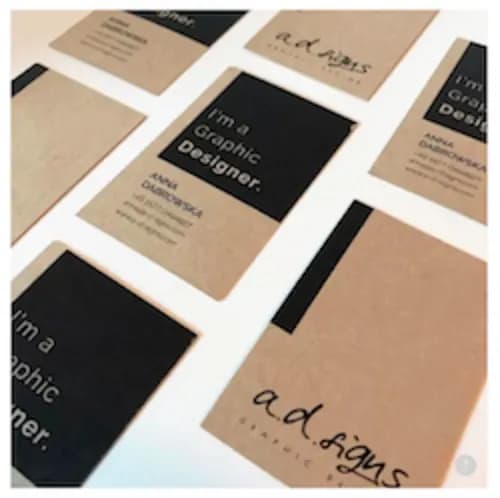 If you've ever Googled the words "business cards," you've probably heard of Vistaprint either by search results or the targeted remarketing you'll get to enjoy for a little while after that search. They were one of the first options for printing small batch cards (they even gave away 250 at a time for free + shipping).
If you're looking for cheap business cards, check them out because they run a fair amount of promotions, and overall they're pretty good. I've used them when producing basic cards and flyers for a sales team. They have years of experience and also have loads of other quality printed products. My con here was that the options for templates and designs can actually seem too endless. The Paradox of Choice is real — and before I simply uploaded art files, I recall being overwhelmed with the number of options I had to choose from.
As the name implies, these guys are fast. If turnaround time is important to you, this may be the way to go. They were one of the first to offer low batch (50 cards versus a couple hundred) but competitors have caught up with this. They also offer unique shapes like squares and circles. Tip: Just be sure the size easily fits in the wallet of the person to whom you give a card!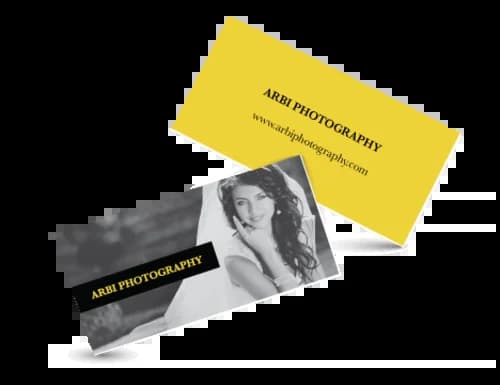 Any company that plays on the old "Got Milk?" ads is a winner in my book. Plus this printer gets it done perhaps the most efficiently and has a very easy to use design tool. They're fast, inexpensive, and run promotions frequently—though that's a common theme with any eCommerce retailer this day and age.
At the end of the day, the options abound, so consider what you need, what you prioritize (e.g., speed vs. cost), and happy networking!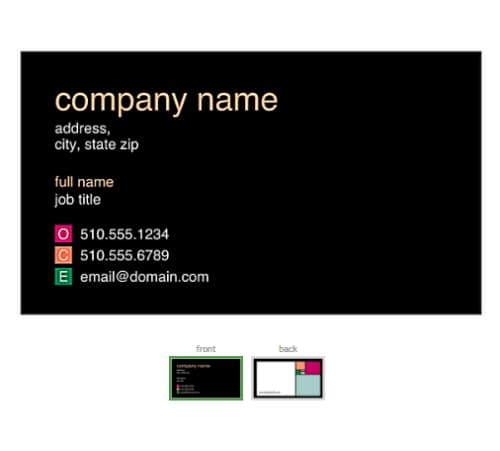 This printing company offers many different sizes and styles of business cards, including standard, folded, and offset, to help your business card stand out. There's also an easy way to upload your own images and design the cards yourself, or you can choose from among hundreds of designs in PSPrint's gallery. Turnaround is quick—you can choose among seven, five, and three days (and, of course, pay accordingly).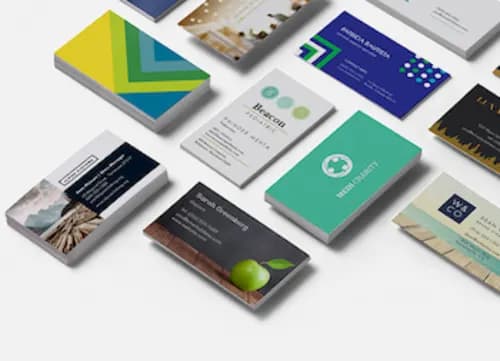 The office-supply giant is home to thousands of business card designs, with themes by industry and options to design your own cards. While there are only a few types available—including standard and ultra thick—there are many other features that you can customize.
If you need a quick turnaround, Staples offers same-day pickup options.
Although a bit pricier than some of the other options, Jukebox offers tons of styles of high-quality business cards. You can even get bamboo cards for a truly standout presentation.
Jukebox is a bit more difficult to navigate than some of the competitors but shines in terms of the unique styles available. If you need your cards quickly, they will provide same-day turnaround for a fee.
--
Jane Scudder is a certified coach & workshop facilitator. She also works as a strategy & marketing consultant and teaches a Career Development & Preparation course at Loyola University Chicago. She lives and works remotely in Chicago, IL.